Innuos Statement Music Server Page 2
Through the USB-A, and subject to the capabilities of the connected DAC, the Statement can play files at up to 384kHz/32-bit, DSD128 over DoP or native DSD. And that's about it, beyond a mains switch on the back of the power supply and an on/standby button on the head unit.
Setting up the Statement is relatively simple. Once it's connected to a home network via Ethernet, a web-based interface running on a computer on the same network will find the unit when you open a browser window and type in myinnuos.com. This allows the user to configure it and set up the ripping of discs or the import of files from various sources, including other music servers, USB drives or NAS units. In addition, the connected computer will also show an 'Auto Import' folder into which music can be dragged and dropped, an item on the web browser then allowing you to import to the Statement's storage from this.
Hello World
Via the browser you can also configure how the Statement appears to the outside world, choosing compatibility with Sonos, standard UPnP devices, or Roon. However, though Innuos explains Roon integration, including how to run the unit as a Roon Core, or endpoint, Roon itself is more cautious. The Statement worked successfully with both PM's Roon set-up and mine, but using it as a Roon/Sonos/UPnP server is missing some of the functionality here. After all, beyond the optimised Ethernet output, you're not asking it to do anything more than a standard NAS would offer.
Trouble is, using the Statement as a store/player has its own issues. You can't 'drive' it from the web interface, which would provide an easy solution with a phone or tablet running a browser. Neither did it get on with our usual UPnP players, so you have to resort to Innuos's preferred third-party software, moving many into the unfamiliar territory of the Squeezebox eco-system. Owner Logitech released this as an open-source application about seven years ago, the code now maintained by an enthusiast community.

Coming Clean
However, with iPeng loaded on my iPhone, and OrangeSqueeze on an Android tablet I keep for just this kind of testing, it was possible to get things working into a variety of DACs connected to the USB output, even if this didn't feel like the kind of user experience one would expect of a 'Statement' product.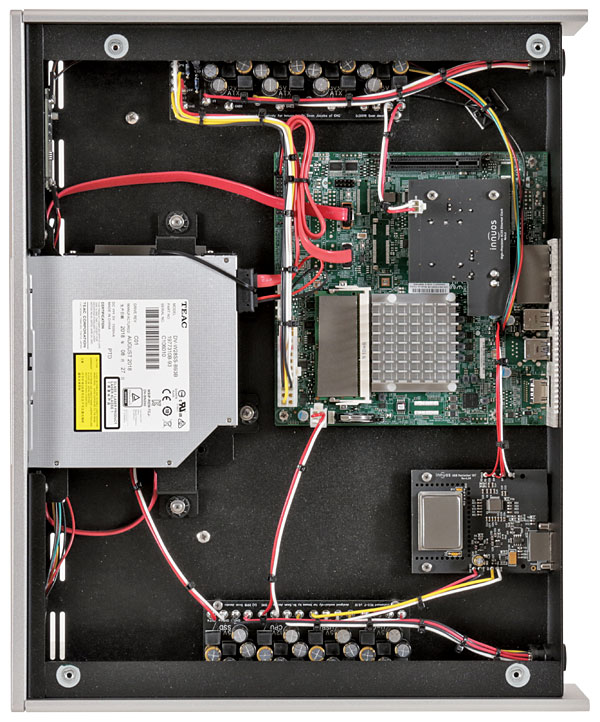 Comparisons were thus able to be made with my usual computer audio weapons of choice – a stripped-out Mac mini running headless under control from an iPad; my day-to-day music set-up using Roon Core running on an Intel NUC; and as a straight UPnP server for my other network players.
Whichever route I tried, the Innuos Statement was good, very good, as one might expect from PM's Lab Report, highlighting the cleaning of the digital output signal going on here, and the way it isolates a connected UPnP player from the vagaries of the home network. Yet any changes to the sound I might have detected over my usual sources were vanishingly small – so much so that switching back to my Mac as a USB source, or sourcing music from my NAS, then returning to the Statement, had me wondering if I'd heard a difference in the first place.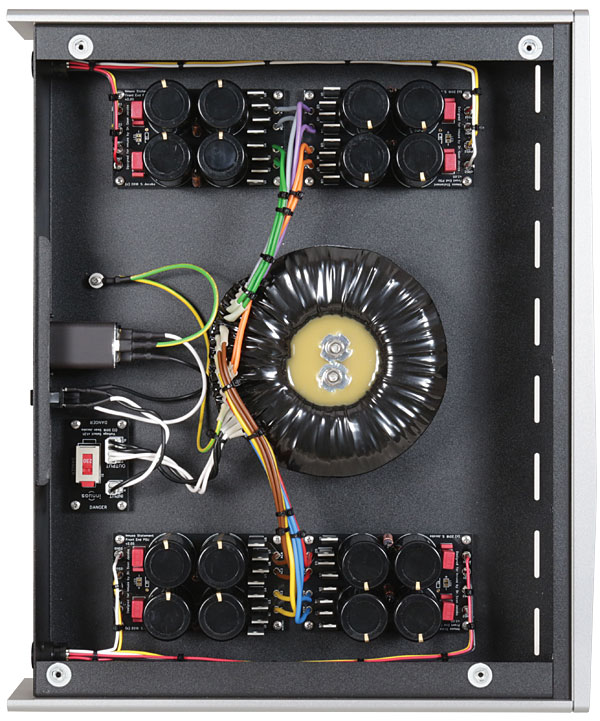 Yes, the sound with the Innuos Statement in harness is impressive, but then so it is with potentially much simpler hardware in use upstream of the DAC or network player. Whether with the openness and clarity of the 'Stripped Down' version of John & Yoko's Double Fantasy [Apple/Capitol 96kHz/24-bit download] or the orchestral light and shade of the Michael Stern/Kansas City Symphony reading of Holst's The Planets [Reference Recordings RR-146; DSD64], the main characteristic of the Innuos Statement is the absence of any characteristic whatsoever.
Nevertheless, however much I listened, this same impression grew that the Innuos digital two-box was simply getting out of the way, and any one of several analogue system changes – DAC, amp, speakers, even cables – would make a more noticeable change to the way the music was delivered. But perhaps, on reflection, that's all an audiophile might reasonably wish for?
Hi-Fi News Verdict
The sound quality rating on this one is rather nebulous, simply because the Statement doesn't have any sound to speak of. Of course, that's a good thing, as it will allow the rest of your system to contribute more to the overall sound. But, however hard I tried, I really couldn't identify a significant uplift in overall performance when compared to options both less expensive and more user-friendly in operation.