Genesis: Foxtrot
Could a group of ex-public school boys cut a path to the charts with an album packed with tricky time signatures and pseudo-classical pomp? Finished in just five days, this 1972 release was to see the band finally rock, on a scale that was to make their career
Genesis might be among the 30 biggest-selling rock artists of all time but they were never really intended to be a rock group. If all had gone to early plans they would have remained an essentially anonymous songwriting team.
Their creative efforts began in 1967 towards the end of their time at Charterhouse public school in Surrey. The pupils at that august academic institution were groomed for careers in business or the civil service, the ownership of a guitar viewed as a minor form of insurrection. And so Peter Gabriel, Tony Banks, Michael Rutherford and Anthony Phillips were clearly misfits…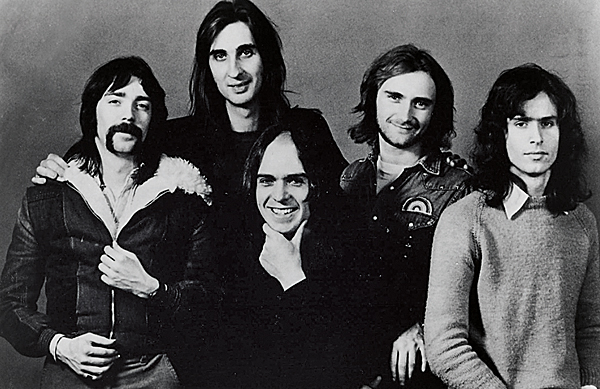 But although their idea of becoming something like a home counties answer to Holland-Dozier-Holland, or Lieber & Stoller, went by the wayside, music-biz svengali Jonathan King – one of the few who picked up on their first demo – paid just £10 for them to re-record some of their material in a better studio.
Knocked Back
The teenage group decided they might as well do it all themselves and named themselves Genesis. After a single and a so-so pop debut album, From Genesis To Revelation, released in 1968, the band decided to turn professional with the ethos that all songwriting credits would be split among everyone who had appeared on a recording.
They secured enough backing from friends to purchase amps, instruments and a PA. But they were soon running up debts and one agency advised them to give up, without even hearing their music.
With King slipping out of the picture, Genesis secured a deal with the fledgling Charisma label in 1970 and made Trespass, their first album proper. This saw Gabriel on vocals and flute, Rutherford on bass and 12-string guitar, Banks on keyboards and 12-string, Phillips on guitar, and John Mayhew on drums. The group were knocked back when Phillips, who was uncomfortable playing live, quit. Then Mayhew was asked to leave, as Genesis wanted to recruit a drummer who was more of writer.
The successful applicant was Phil Collins who'd drummed and sung in the band Flaming Youth. Their new lead guitarist was Steve Hackett, whose Melody Maker ad they had answered. Hackett had never heard of Genesis and so he went to WHSmith in Sloane Square and (as advised by Gabriel) asked to listen to 'Stagnation' from Trespass in one of the shop's audition booths, to get an idea of what they were about.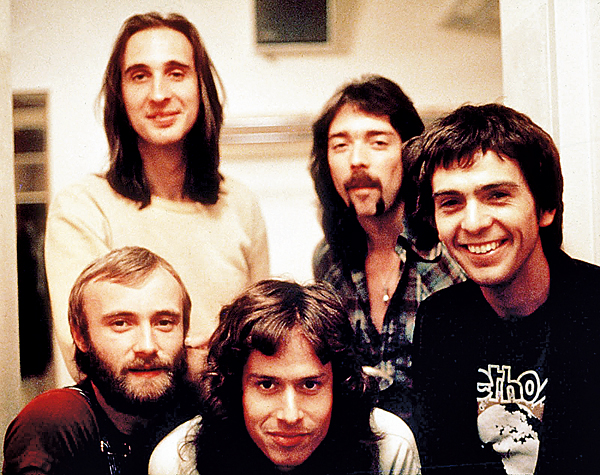 Like many groups who became part of the early '70s progressive rock milieu, Genesis had grown up listening to pop, soul, and psychedelia. In fact Gabriel cites Otis Redding as one of his main influences. But they wanted to leave that music to those who could play it better than they could, Instead, they concentrated on establishing their own identity through a more personal style. And so while Genesis kept their melodic nous, they moved away from standard pop-song formats to write stories-in-song, creating a fantasy world that attracted more and more fans. On Nursery Cryme (1971), they recorded a take on contemporary press hysteria surrounding the invasion of the poisonous umbel on the song 'The Return Of The Giant Hogweed', which recasts the plant as a malevolent creature that's out for revenge.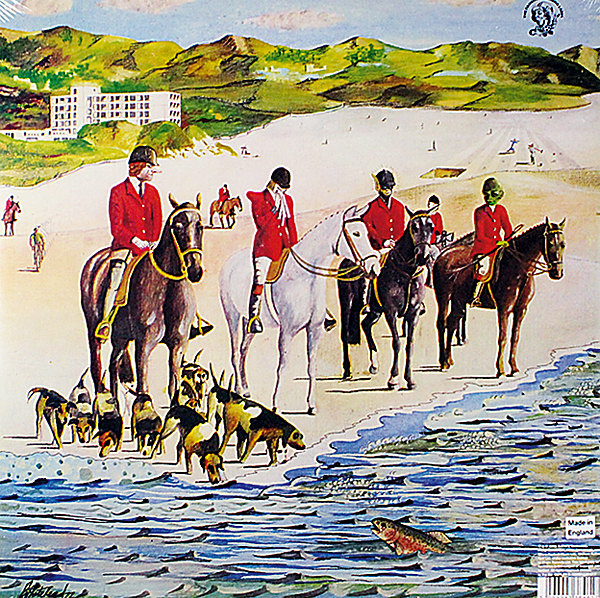 Ageing Rapidly
Banks has said that, early on, the musicians were 'hopeless with women' but some of their songs have strange sexual undercurrents – as in 'The Fountain Of Salamacis', taken from a poem by Ovid, which is the story of Hermaphroditus who is transformed into an intersexual being. And on 'The Musical Box' a young boy ends up ageing rapidly into an old man and, overcome by desire, tries to bed his playmate Cynthia before the child's nanny manages to intervene, killing the 'bearded child' in the process.