Focal Elegia Headphones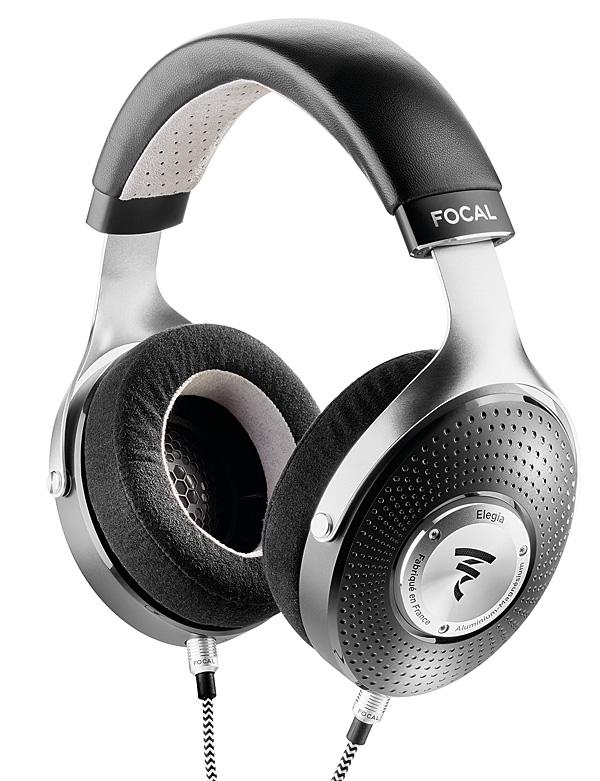 Looking for isolating headphones to wear when out and about? Focal has the answer in its first closed-back cans, the elegant Elegia, with tech derived from earlier models
The idea of listening to music while commuting or exercising was almost unheard of until the advent of the Sony Walkman 40 years ago, but nowadays it's ubiquitous. And with the 'Beats' generation wearing full-sized headphones this too has become widespread. One of the advantages, along with sound quality, is the increased sense of isolation – for which you might look for a closed-back model. So, following its £3250 flagship Utopia [HFN Feb '17], £800 Elear [HFN Apr '17] and £1399 Clear [HFN Mar '18] open-back predecessors, Focal has integrated these technologies into a closed-back design – the £799 Elegia.
Slide open the severe-looking black Elegia box and you find a grey fabric-faced carrying shell with purposeful heavy metal side zips and a short leather handle. Inside, the moulded interior velcro strips hold the 'phones, a 3.5-to-6.35mm screw-on gold-plated adapter and a silver/black fabric sleeved Y-shaped cable.
Sitting In Isolation
I'm bound to say that at 1.2m this cable is extremely short for home use – I do sit close to the equipment when listening via headphones but with the Elegia it's hardly a convenient set-up. Moreover, this stiff cable is quite microphonic and the slightest contact with clothing is distractingly audible. You have to sit forward to avoid this, rather than slump back in your listening chair. (The Focal Elear comes with a long 4m cable while the Clear has both 1.2 and 3m options.)
While I'm in complaining mode: the L/R identification on the two locking headset pins is really minuscule. In fact at first I thought it was missed altogether. As to sound isolation, this would appear to be one-way as, sitting about a metre away, I could hear the hum from an iMac and, faintly but damped, the closing drawer of my CD player.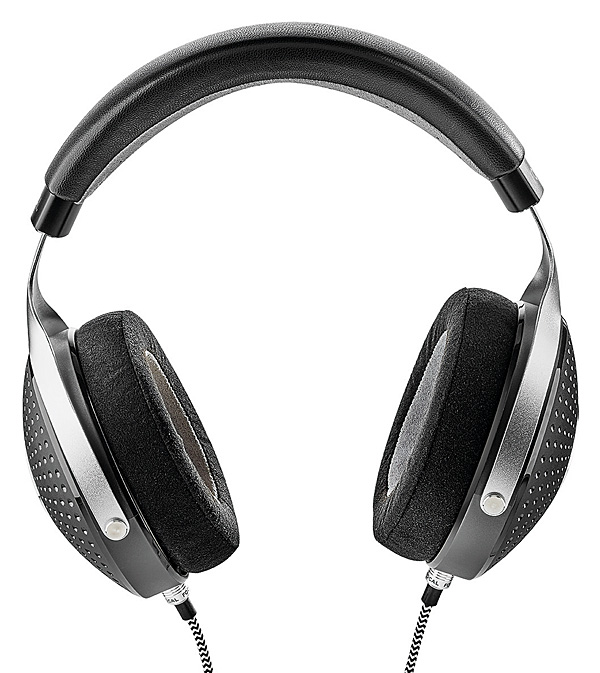 So it looks as if Focal sees its Elegia primarily for those who are out on the hoof. In which case the short cable, terminated in a 3.5mm jack plug best suited to portable and computer devices, is long enough. Impedance is quoted at 35ohm while its 40mm 'M-dome' drivers are fashioned from aluminium alloy with frameless copper voice coils. This composite, while still light and rigid, boasts excellent damping and allows a cost saving over the beryllium found, for example, in Focal's Utopia. Similar claims are made here: the better mechanical coupling of voice-coil and diaphragm, compared with a conventional dome, promises a corresponding flatter frequency response and greater radiating area.
The Focal Elegia was designed and is now assembled at the company's French workshops at Saint-Étienne, and it suggests that it has produced 'a high-end reference' in the closed-back sector, having 'a voice coil which is lightweight yet incredibly stiff, able to reproduce the minutest details that add to a convincing all-round performance'. Meanwhile, the Elegia's vented chambers help dissipate back waves from bass notes, assisted by acoustic diffusers to break up standing waves, while a foam absorber controls higher frequency (treble) reflections. There's more on these technologies in KH's boxout, p73.
This is a heavy-looking (413g) design with a large and extremely firm headband that's comfortably padded. The underside lining is in perforated microfibre leather while the 20mm-deep memory foam capsule cups (replaceable, says the instruction leaflet) are faced in a fine microfibre fabric. Adjustment is achieved by sliding the aluminium yokes, which have firm ratchet click-stops. The capsules are slightly angled, so as you grab them you won't have to worry about getting them the wrong way round – as is often the case with other headphones.
Properly adjusted, the Elegia proves far more comfortable than its bold looks might suggest. It's quite an impressive looking design in both materials and finish with an obvious family resemblance to earlier Focal headphones, but with the shiny silver centrepiece set this time in a perforated matt plastic outer oval rather than mesh. Styled after the company's logo, an accessory stand in stainless steel is also available as a £239 option.

Shimmering Flute
For my listening I used a Mytek Brooklyn DAC [HFN Aug '17], with hi-res downloads via Audirvana Plus, a Beyerdynamic A2 [HFN Sep '17] and, power amp disconnected, my DNM Series Six preamplifier, which allowed analogue sources to be heard via its excellent phono stage. Unusually, the Elegia is phase-inverting but the Mytek Brooklyn's alternative 6.35mm socket caters for this, and switching polarity on my player I must admit I didn't detect a significant change.