Emotiva XSP-1/XPA-DR2 pre/power amplifier Page 2
This classic jazz track showed it to be low in noise, smooth in tone, dynamically articulate and flowing in rhythm – so not a radical departure from the line inputs. And although this isn't the world's most transparent preamplifier, there's a basic rightness to its sound that makes it easy to enjoy whatever's going on.
Rhythmic Grip
As a well-matched combo, the XSP-1/XPA-DR2 does what's needed to get the job done with no fuss, garnish or sepia tinting of the music. It gives a clean, tidy, ordered and detailed rendition of the recording, in a pleasing matter-of-fact style. There's power aplenty, decent rhythmic flow and great dynamic headroom. Considering its modest price, you can't fail to be impressed by its sheer all-round ability.
Its capacious soundstage is immediately apparent. Cerrone's 'Supernature' [Supernature; Big Break Records CDBBR 0089] is a classic dance track from the late '70s and is extremely well recorded for its era. An ambient, spacious affair, via serious systems it throws out a panoramic stereo soundscape, inside which you can marvel at the powerful percussion work and thick, meaty analogue synthesiser sounds.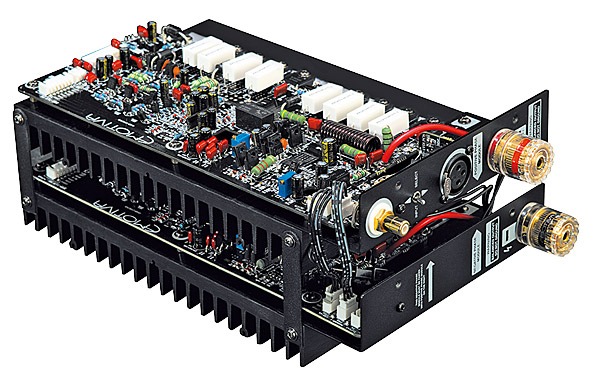 The XSP-1/XPA-DR2 carried all this very well, giving the sort of scale to the proceedings that you'd normally expect from a far pricier pre/power combo. The architectural structure of the recording was clearly discernible, complete with a good degree of depth and accurately placed instruments within the mix. The lead vocal line was held between the speakers with great confidence, too.
This works together with another distinctive trait of these amps – their clean rendition of tone and timbre. Music sounds neutral, with no airbrushing of the treble, or steroid-enhanced bass, and so Cerrone's backing vocals were evenly carried without any excess waffle or warmth.
With the more clinical-sounding early '80s indie rock track, 'Wonderful Woman' by The Smiths [WEA YZ0001CD1] the Emotiva duo didn't gild the lily, but still let me enjoy the inherent quality of the recording. Morrissey's voice was immediate, up close and well described from a textural point of view, with a directness and honesty that's usually the province of far pricier products.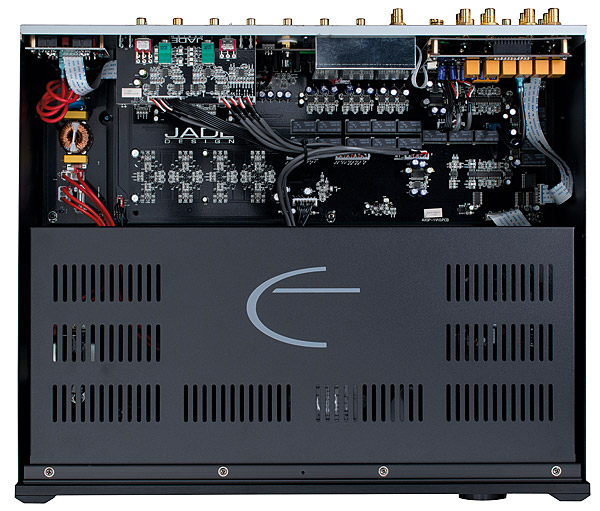 Despite its lack of warmth, this duo didn't sound unappealing. This is due to its admirable rhythmic grip – it's ability to get to the heart of the music and convey its essential musicality. With The Smiths' track the XSP-1/XPA-DR2 gave a real sense of three young, but highly accomplished, musicians playing together as a tight unit.
I heard the same pattern with 'Is There Anybody Out There?' by Bassheads [Deconstruction CDR 6303]. Recorded ten or so years later, this is a house music classic and sports a powerful synthesised bassline over which layers of electronic instruments are added. It's a surprisingly high quality recording considering its era and genre, and with the Emotiva duo it spread its wings and flew.
Most important was the interplay between the bass synth, bass drum, snares and hi-hats – these were all so incisively controlled that they might as well have been in a vice. As the fast, danceable beat shuffled along, these amps really brought out the rhythmic nuances of the drum programming, and set my feet tapping. The result was frenetic fun, but with an unerring sense of poise.
The XPA-DR2's sheer power was never in doubt. It took all the speakers I had to hand – some quite difficult loads – and shook them around the room like a dog with an old rag doll. It seemed not in the least bit fazed pushing powerful, bass-driven music to very high levels. The classic rock standard that is Led Zeppelin's 'Stairway To Heaven' [IV; Atlantic 82638-2] was a mighty test of its mettle. The opening few minutes are relatively quiet and subtle in timing, while the latter couple serves up wonderful pounding rock histrionics.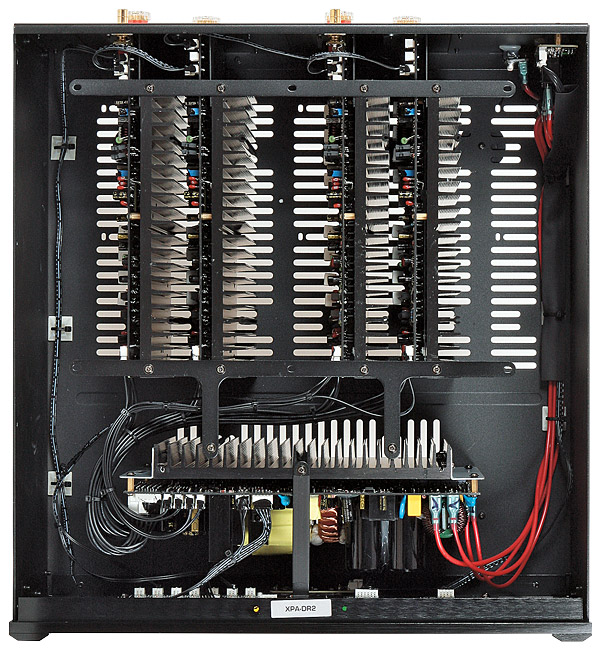 Firecracker Dynamics
Any serious amp needs to be able to do both of these well, yet budget designs seldom do. The XSP-1/XPA-DR2 delivered a good degree of emotional delicacy at the start, and served up firecracker dynamics at the end, with copious amounts of tight, sinewy bass rocking the rafters. It was at ease in either situation, relishing the opportunity to flex its muscles by thumping out high sound levels with grace.
Hi-Fi News Verdict
For less than the price of many modern 'super integrateds', Emotiva's XSP-1/XPA-DR2 is a fully featured pre/power amplifier combination with enough watts to power a nightclub, plus good build, a fair selection of useful features and – best of all – strong sound quality. It may lack the aesthetic airs and graces of some rivals, and not have all the latest connectivity options, but its value is very hard to argue with.