Denon AH-D5200 Headphones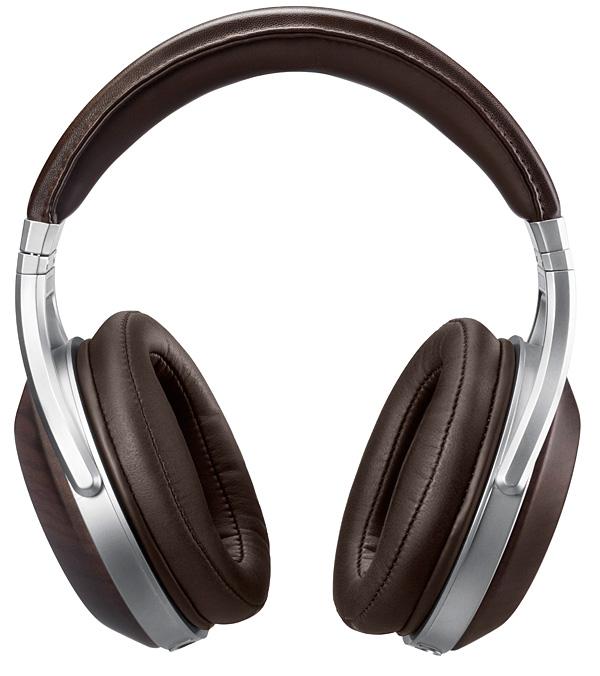 You won't find any 'on-the-hoof' fripperies here as the Japanese company unveils a new iteration of its tried-and-trusted AH-D5000 headphone, with 'free-edge' tech
At £549, the AH-D5200 represents the entry level offering in a new three-model range from Denon, with the AH-D7200 (£699) and range-topping AH-D9200 (£1399) completing the lineup. They are all closed-back designs and aimed squarely at the home audio user looking for a premium set of cans. The large over-ear, non-folding arrangement ensures they're not the type of thing you could or would want to take on the road, but more likely to take pride of place in a study or living room, ready for those relaxing musical pastimes.
The 'AH-D' prefix dates back to 2008 with the launch of the company's long-serving AH-D5000 [HFN Sep '08]. Denon was clearly very confident with the design of its AH-D5000 because it's taken them ten years to engineer a replacement. An admirable commitment in the age of fast-moving 'throw away' technology, so how do they compare?
Fancy Free
While both have traditional 50mm dynamic capsule drivers, the new AH-D5200 introduces 'free-edge' driver technology, said to cancel out unwanted resonances and distortion. There's more on this in KH's boxout, opposite.
Otherwise, with its stylish industrial design and use of high-quality materials, the result is a sophisticated, premium-grade set of headphones. They feel sturdy in use and you never get the sense anything will break anytime soon. The headband and earcups have a soft and luxurious feel and are made from a synthetic material that Denon describes as 'engineered Japanese leather'. Thanks to its large memory foam earcups, they sit comfortably over the ear and feel rather plush. The adjusters and ear cup frames are reassuringly solid to the touch, are fashioned from diecast aluminium and move with a positive 'click' across its numbered positions.
While many contemporary headphones feature rather generic, black-coloured soft parts, the AH-D5200 is only available in brown, possibly as a result of some sophisticated and lengthy market survey! In my opinion, this softer colour scheme is 'homelier' and less 'studio' in appearance as the subtle dark Zebra wood complements the brown headband and earcups perfectly.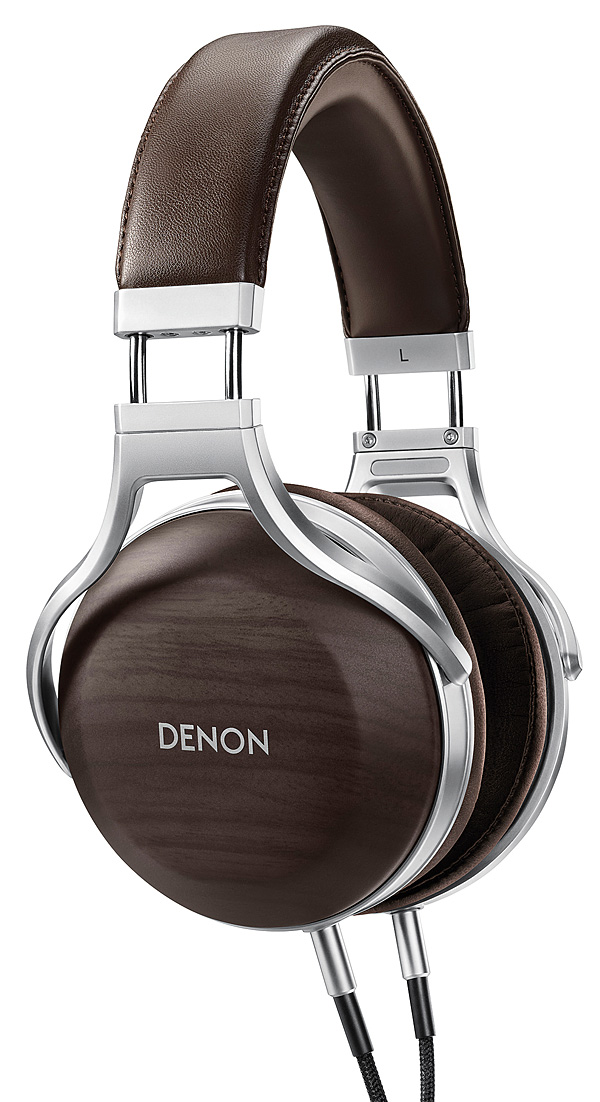 How do they perform in practice? After an hour or so of listening my ears were typically quite warm, and I would feel the need to remove them for a short breather. By contrast, the similarly priced Sennheiser HD 700 [HFN Jun '13] uses a velour fabric, which appears to breathe better over a longer listening session. I do find this problem with many over-ear headphones, so it's important to ensure they are going to suit if you intend to listen for extended periods. One thing the earcups do provide is excellent ambient noise isolation, which makes the AH-D5200 perfect for a bustling living space where an open-backed design would prove impractical.
Weighing in at 385g they are not the lightest headphones in their peer group and neither are they assisted by the hefty 3m cable. By comparison, the Sennheiser HD 700 weighs just 270g. Fortunately, those large thick earcups, which mould to the contours of the head, distribute the weight and clamping force very effectively. Furthermore, the Denon AH-D5200 is a much lower impedance drive than the Sennheiser 700 and, as such, is arguably better suited to a traditional hi-fi headphone amp, or the more classic pairing of traditional stereo amplifier.
As with most headphones at this price, the cables are split using 3.5mm mini-jack plugs that connect into the bottom of the earcup. This means the user has the option to experiment with aftermarket headphone cables, including balanced types.

Full Tilt
For listening purposes the AH-D5200 was connected to a laptop running Roon on which is stored my library of FLAC files. This was via a Chord Hugo 2 headphone amplifier/DAC [HFN Aug '18], which has two outputs to facilitate direct A/B testing. Initial impressions were of a full sound with wide bandwidth that was satisfyingly smooth in its tonal character. Kicking off with a 192kHz/24-bit file of 'The Falcon' from John Williams' soundtrack to the movie Star Wars: The Force Awakens, the AH-D5200 delivered the bold sense of scale and dynamics that I would expect when listening to this recording on loudspeakers, but which I rarely hear through headphones. This is a modern piece, which begins with an orchestral and horn introduction until the timpani kicks in at around 25s. The bass was both deep and powerful, which added to the tension as the momentum of the track continued to build.