Deep Purple: In Rock Page 2
'But Jon was happy with it and management was happy with it because we had a press angle, which I resented very much.' Deep Purple's profile had been raised by a project that was the least representative thing they had done, though a live album of the event gave them their first entry into UK charts, at No 26.
Jon Lord went on to compose The Gemini Suite and other rock and classical crossovers, but publicly he felt obliged to separate the Concerto from the group's music, as he explained to Richard Green of NME in 1969. 'People began saying we had no direction: that first we played one thing and then another, and this led to personal problems. There wasn't any argument within the group about doing the classical thing, but when the criticisms started, some weren't happy.'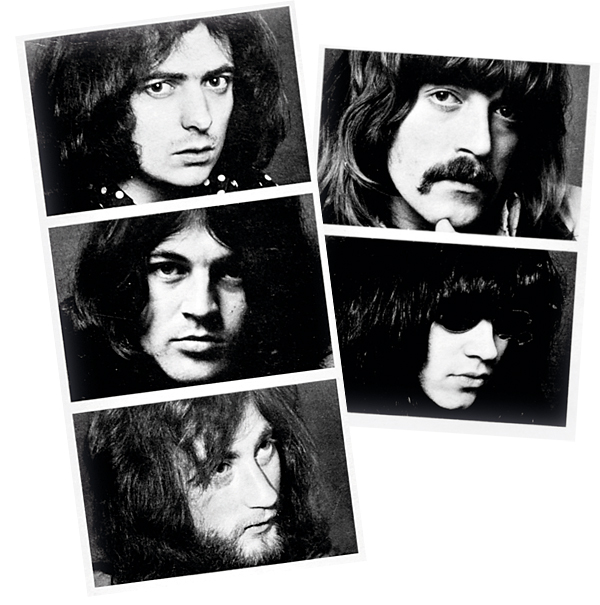 Lord also told Beat Instrumental that 'The group now is trying to develop into being good at what we're best at – which is what we call rock 'n' roll...'
But it was that and more. Their next album, Deep Purple In Rock was a new type of music the style of which didn't have a name beyond tentative labels like 'heavy progressive'. Yet 'all of a sudden the music came together', Gillan told Classic Rock. 'It seemed as if [it] was coming from within the band instead of outside the band. It was a kind of joy. I have absolutely fond memories of that time.'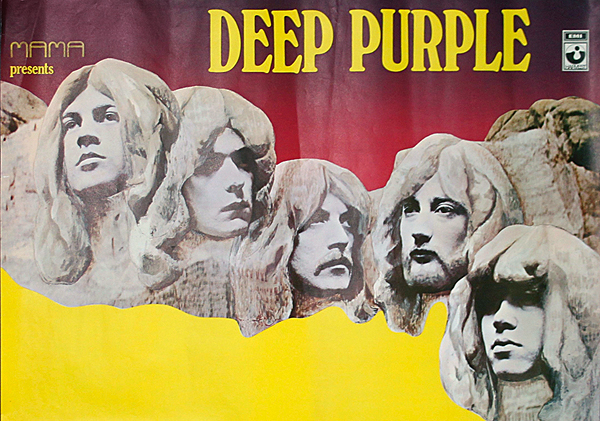 Guitar Hero
Few albums open in such dramatic fashion as In Rock. The first half-minute or so of 'Speed King' is a high velocity freeform cacophony, an emphatic statement of intent, with Blackmore pulling out all his flash tricks like extreme note-bending with the tremolo arm and scraping the plectrum along the strings.
After a short, calming passage of ecclesiastical organ, the band lurch into a taut structure of adrenalised heavy riffing with Gillan's lyrics paying homage to rock 'n' roll, principally Little Richard – on the sleeve the song is described as, 'Just a few roots, replanted'.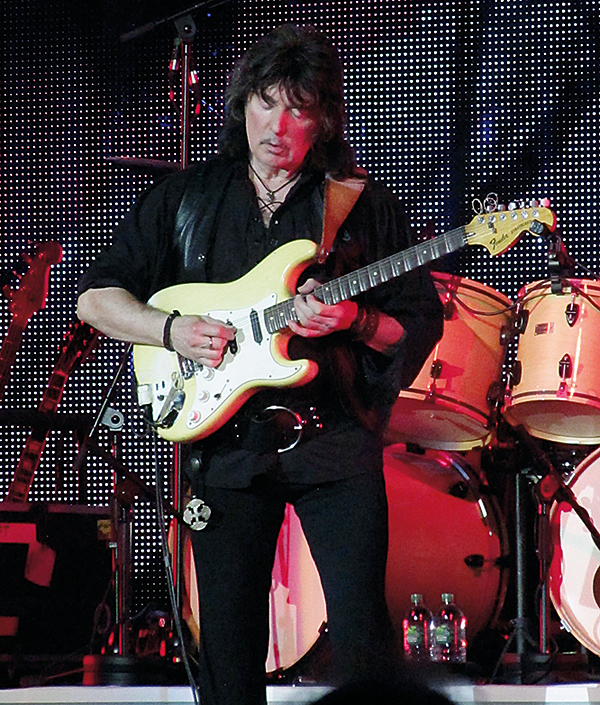 Organ and guitar phrases are traded in a jazzy instrumental section before a dramatic re-entry into the riff, with Blackmore demonstrating that he had now completed his transition from accomplished ex-session player to guitar hero. The band had never sounded this exciting before. Like many drummers of the time, the 21-year-old Ian Paice had grown up with jazz and applied it to hard rock, and his imagination, speed and precision were astonishing.
'Child In Time' starts with a delicate organ line lifted from 'Bombay Calling' by American band It's A Beautiful Day – Purple repaid the compliment by letting them use 'Wring That Neck' as the basis for one of their own songs. The lyrics were inspired by the conflict in Vietnam, and Gillan locks into a wordless cooing refrain which peaks as a hair-raising scream and leads into a high velocity instrumental middle section. 'Into The Fire' is a tight, gnarly composition based on heavy unison figures, but crucially there was no stylistic template to adhere to – they were writing the rules as they went along.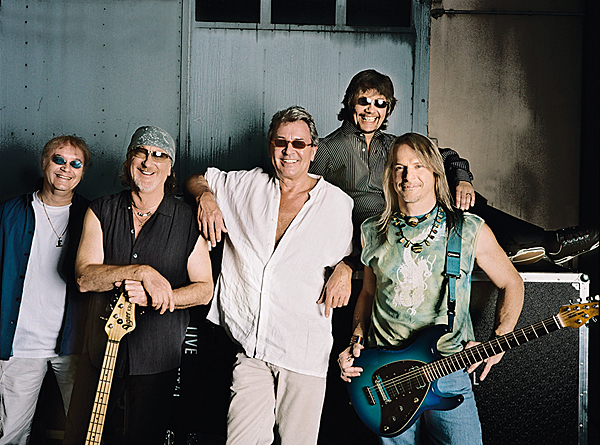 Manic Edge
Their expansive ensemble playing included classically influenced arpeggios and at times gave a nod to their psychedelic past. Lord's snarling, spitting organ effects on 'Living Wreck' owe a debt to Brian Auger's 1967 composition 'Tiger'. The album then closes with the galloping, cartoonishly testerone-fuelled 'Hard Lovin' Man'.
Lord had decided that his Hammond organ needed boosting to compete with Blackmore, and so fed it through a 200W Marshall amp, making it 'an almost uncontrollable animal, which I had to work like blazes to make controllable'. And his searing solo here has a thrilling manic edge. It spurs Blackmore on, whose own guitar solo ends the album as it had begun: in an exultant, abstract cacophony.
Deep Purple In Rock was the breakthrough that the group wanted – it charted at No 4 in the UK. And although the group, in this MkII lineup, went on to be massively successful they never quite recaptured the flash of inspiration that produced In Rock.