D'Agostino Relentless Preamp Preamplifier Page 2
It wasn't just the realism of the sound. Clearly, both Wilson CEO, Daryl Wilson, and Dan D'Agostino are disciples of the belief in the importance of soundstage recreation, and how correct physical placement of the sounds and their dimensions impact on tonal qualities. With stereo playback, you can't have one without the other. The uncanny element imparted by these Relentless amplifiers was a sense that, in the best possible way, the performance hung in space independent of the speaker location. Simply, the system disappeared and the scale was realistically large.
Suspending Belief
Given that those first few moments showed me enough about the system's soundstage capabilities, confirmed repeatedly from track-to-track, it was a 68-year-old mono recording which had me shaking my head in disbelief. I had already been subdued into new levels of respect by other familiar tracks – dozens of them.
Juice Newton's soaring 'Break It To Me Gently' from her Greatest Hits CD [Capitol CDP746489 2] exhibited even greater power and clarity than I had experienced through a thousand hearings. I sat there dumbfounded by the sheer weight of Kodò's Warabe [Sony SRCL4671], the dimensions of the performance transcending the speakers with such abandon that I was transported to the live experience, while the weight was overwhelming – as it should be.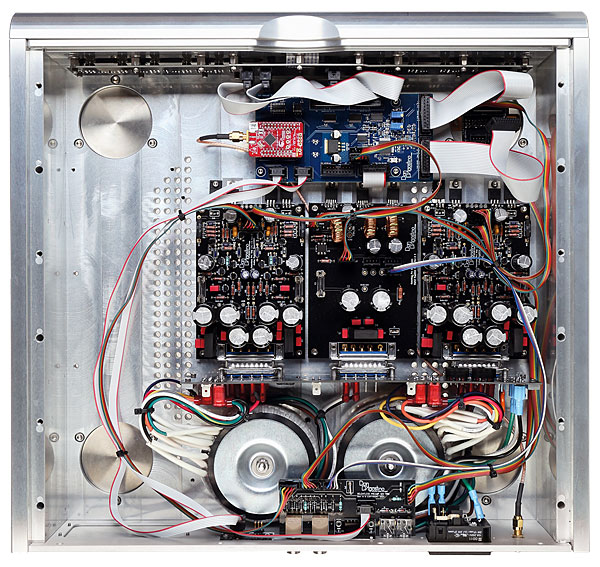 Then I heard Lou Rawls sharing lines with Dianne Reeves on At Last [Blue Note CDP7 91937 2], a sound so authentic and realistic as to shock, but that ancient, ultimate test? I would soon realise that I may never hear better in the time still allotted to me. Morbid, perhaps, but true.
On how many occasions and through how many systems have I heard The Chordettes' 'Mr Sandman'? I never settle down for a session without the All-Time Greats CD we gave away in 1994 [HFN/Ace Records, ACE 01]. I play the song repeatedly, an invited ear-worm, but even so, I was not expecting to discover subtle details that had not been previously exposed. Neither have I ever heard mono so grandly wide and deep that the thought of 'I wish it was in stereo' never even crossed my mind. What this impressed upon me in particular was the measure of the Relentless amplifiers' transparency, recalling those old clichés about 'lifting veils'.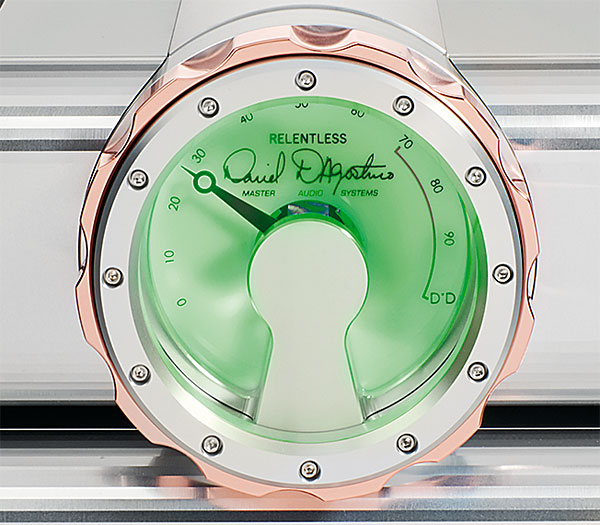 Those little sounds I'd previously missed forced me to reassess my already-high opinion of Cadence Records' recording capabilities in the 1950s – and it was already stratospheric. Remember: this is mono, for goodness' sake, yet one could separate the voices with as much ease as if they were arranged across the listening space in a left-to-right array. And when Cadence's founder, Archie Bleyer, uttered that deep-as-Isaac-Hayes 'Yes?' in the third verse, it hovered above the rest.
It was growing perilously close to a metaphysical experience, though I am hardly a spiritual soul. Having recently acquired the open-reel tape which gave us BB King's peerless performance of 'Don't Get Around Much Anymore', which I was generously allowed to include on the same CD, I knew exactly how amazing it sounds. Or so I thought. I ended up kicking myself for not having the tape present at the listening sessions because there were details and a richness here I hadn't heard before.
Million Dollar Musings
So, I had to contain my reel-to-reel bias and simply marvel at how good the CD sounded, via the Relentless Preamplifier and part of a system costing – literally – a million bucks, or circa £800,000 in our money. The transfer to the HFN/RR freebie was better than I could have imagined after 28 years: gloriously wide, warm and as in-the-room as it gets. The stage width, the sense of air – again, the music appeared to float, detached from the hardware recreating it. And that is the magic. There is no other word for performance this ethereal.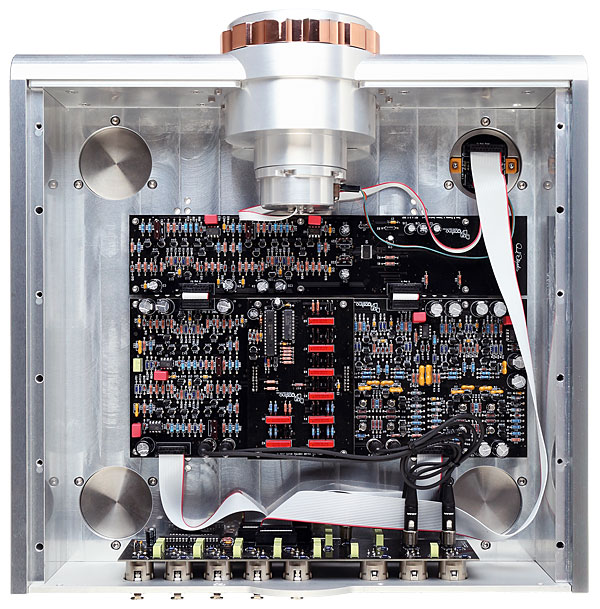 But I had one other regret as I wallowed in BB King's sublime vocals: I wished the late Dave Wilson could have heard not just what son Daryl had created, but how his friend Dan's Relentless amplification managed to wrest more from the Alexx V than PM or I – or perhaps even Daryl – could imagine.
Hi-Fi News Verdict
With the Relentless Preamplifier, we are entering a parallel realm with the likes of Bugatti's Chiron Super Sport 300+ hypercar – a world previously unexplored and unattainable. The evidence is in the sound as much as the physical presence of the preamplifier itself – true 'audio jewellery'. Sonically? Utter freedom from dynamic compression, distortion, or even soundstage boundaries. We are truly stunned.