Constellation Audio Inspiration Mono 1.0 Power Amplifier Page 2
For those of you with the arguably-odd penchant for marching bands – and I adore Sousa – you will appreciate what is required to keep those flutes audible when the system is cranked up to near-ear-bleeding levels. Without stressing the Wilson Sasha DAW speakers, the Inspiration Mono 1.0s delivered a performance that heralded the 4th of July with such impact that I could have been on Congress Street in Portland, Maine, back in 1960.
This was concert-level bombast, with richly resonant bass drums, trilling to tickle one's patriotism (at least, if you're a Yank like me) and such overwhelming aural force that 'The Stars And Stripes Forever' brought tears to my eyes. 'The Thunderer', 'El Capitan' – they ran the gamut of Sousa's greatest hits, and the Constellation amps – see what I did there... stars and stripes? – were not only able to convey the scale one would demand of so large a band, but do it in a domestic living room of a mere 4x6m.
I turned to another quasi-celebration of fighting forces, the exquisite soundtrack to South Pacific [RCA Living Stereo FTO 5001; 7½ips open-reel tape]. Among my favourite musicals, this delights in so many ways, but it was the score's least-celebrated track that had me grinning from ear-to-ear: the divine Mitzi Gaynor performing Nellie Forbush's 'Honey Bun'.
Short, simple, silly, but my-oh-my did it sparkle via the Inspiration Mono 1.0s. Two minutes of unalloyed, politically-incorrect joy with punchy brass, tinkly piano, tuba, assorted woodwinds, crisp cymbals and a crystal-clear voice. The killer element? Stage width and depth that surpass an audiophile's dream-demo-disc. With a nod to contributor Barry Fox, who thinks I might one day exhaust my Thesaurus, yes, Bazza, there are precious few superlatives left to describe how the Otari/Audio Research/Constellation/Wilson chain delivered an experience that still has me grinning just thinking about it.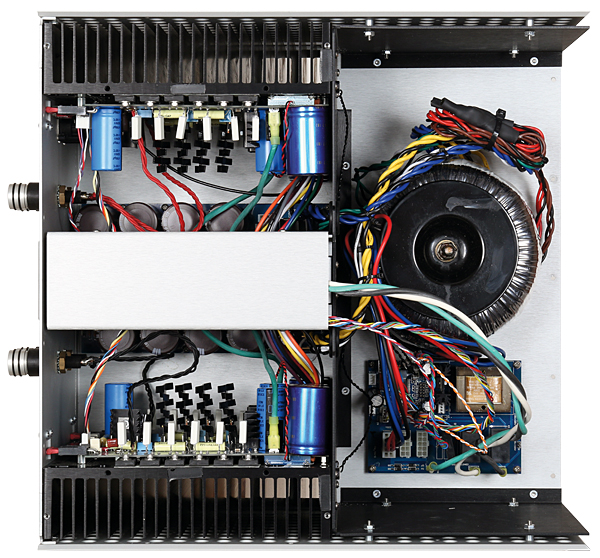 Then again, 60 years ago, classical, jazz and soundtracks (or stage scores) enjoyed the cost-no-object treatment of the major labels, which is why the recordings of those genres, from the early days of stereo, remain unsurpassed. South Pacific actually won an Academy Award for 'Achievement In Sound', so – as with many audiophile titles – it flatters a system. To counter this, I turned to run-of-the-mill, 1980s recordings on CD.
Major Contender
A massive James Taylor fan, I am easily charmed by the warmth of his voice, especially when it's applied not to his originals, but to one of his cover versions. The man has a proclivity for turning even rockers into gentle ballads, and his reworking of 'The Man Who Shot Liberty Valance' on the album That's Why I'm Here [Sony/Columbia 88697764492] is nothing short of a master class in 'tayloring' a song.
An adjunct to a classic Western, though it never appeared in the film, by way of Taylor it is even more elegiac, worthy of attaching to Deadwood. Every musical trope found in the genre is there, but with a gentility that these Constellations, despite their 400W+, treats with kid gloves. It washes over the listener, seamlessly, devoid of any edginess or sibilance, yet crisp when needed. Imagine the contrasts in a crème brûlée, crunchy on top, buttery down below, a perfect pairing of textures, and that's what you get.
Perhaps it's learning that this amp reproduces sound without a hint of artifice. It is so welcoming, so natural, that I found the system extracting even greater presence from the best of my open-reel tapes. Detail without the disciplinarian force of a martinet, warmth with no loss of clarity, transparency without a whiff of the hygienic. I now appreciate why Constellation has won such a strong following, and why it must be considered a major contender in the 'big amp' sector.
It's like this... A dear friend who's a terminal hi-fi nut, who has owned more high-end components than just about anyone I've known, is a hard-core tube user. He's also a barbarian who has blown up more tubes, midrange drivers and tweeters than even the most brutal of reviewers [name withheld…] because he thinks 'soft listening' is [email protected] After a lifetime as an audiophile, he's now a committed Constellation amp owner. And he hasn't broken one yet.
Hi-Fi News Verdict
Wow! I loved these Inspiration Monos, and readers know I'm no advocate of solid-state, more an agnostic. But these amps, directly contradicting transistor tenets, exhibit the warmth and 'humanity' that keep many of us wedded to tubes. Power? To spare: the Sashas revelled in utter freedom from restraint. Finesse? South Pacific rarely sounded so gracious. Say hello to the topmost reaches of high-end amplification.