Classé Audio Delta PRE/MONO DAC/Preamp & Monoblocks Page 2
With remote connectors mirroring those on the power amp, including comprehensive system configuration via the CAN-Bus link, the PRE also has a dedicated headphone section with a 6.35mm socket and cross-feed function. Operational shortcuts can be assigned to one of a series of function keys on the remote and – as if all that wasn't enough – the PRE has an optional 4K-capable HDMI video module, offering four inputs and one output for around £500.

Bursting With Life
In use, driving flagship B&W 800 D3 speakers [HFN Oct '16], the Classé amps immediately impress with the mighty power they can deliver, and the sheer refinement with which they do so. Opening up with Dr Lonnie Smith's cover of 'Why Can't We Live Together?' [Breathe; Blue Note 3546174], the Classé PRE/MONOs present the track, one of only two studio recordings on the album, with a real sense of 'musicians in the room'. That's assuming, of course, you were ever lucky enough to have a bunch of crack musicians, complete with a very restrained Iggy Pop on vocals, round for a bit of a jam.

The sound here simply bursts with life – and this turns out to be an abiding characteristic of these amplifiers. It's very much in evidence with a very different musical style, Jerry Junkin and the Dallas Wind Orchestra's reading of the John Williams march from the film 1941 [John Williams At The Movies; RR-142SACD].
Sonic Spectacular
The piece begins with delicate woodwind, and builds into full-on marching band style, with great big punchy bass drums, crisp snares and deft brass – the Classé amps hold it all together in truly spectacular style, those bass thumps really getting the 800 D3's Aerogel bass drivers shifting air.
Switch to a different take on John Williams – David Helbock's solo piano take on 'Duel Of The Fates' from The Phantom Menace [Playing John Williams; ACT 9764-2] – and the presence of the instrument is striking, as indeed it is on Lady Ga-Ga's acoustic version of 'Poker Face' from The Best Of Radio 1's Live Lounge [Sony 88697914992].
Feel The Vibe
Here, as ever, these amplifiers deliver focus, and more focus, underwritten with speed, weight and masses of detail. All the basic qualities can be taken as read – breathtakingly realistic instrumental timbres, effortless dynamics and wide-open soundstaging and presence – but on top of that the sound is all about communication. I have encountered few amplification systems in my time so readily able to draw the listener in to what's being played, and create that hi-fi ideal of a tangible impression of listening to a performance rather than an artifice created by a collection of electronics and loudspeaker drive-units.
Even better, these Classé amps do so whatever you choose to play: I have never heard the simple two-track recording of The Beatles' 'And I Love Her' [A Hard Day's Night; Apple/Parlophone 0946 3 82413 2 4] sounding quite so vibrant, with every nuance of the percussion and the studio reverberation so clearly defined. Similarly with soprano Jodie Devos's luminous take on Freddie Mercury's 'You Take My Breath Away', from her romantic And Love Said… recital [Alpha 668] where both the voice and the accompanying piano of Nicolas Kruger have that marvellous 'reach out and touch' quality.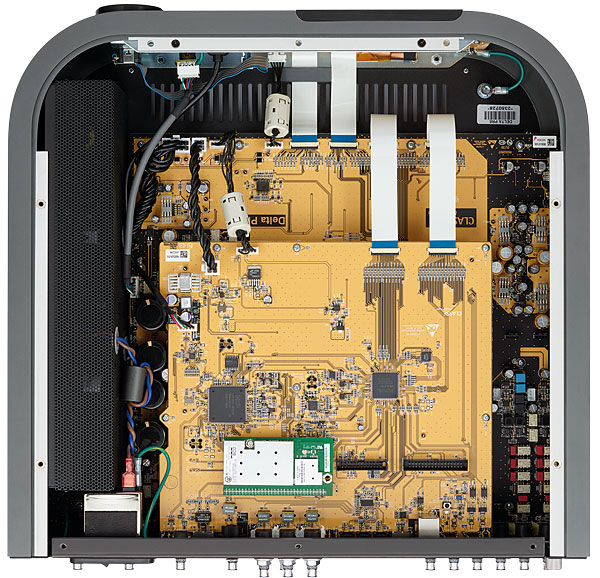 Blaze Of Glory
I fed the Classé amps with all manner of torture tracks, and those I know extremely well, in an attempt to gain an insight into any weaknesses, and the only problem I could unearth was that they're capable of driving hard to such high levels that one might start to fear for one's speakers. Taking my inspiration from that Jodie Devos track, I unleashed the system with 'Brighton Rock' the opener from Queen's Sheer Heart Attack [Island UICY-76097].
The presentation was nothing short of energising, the rhythm section of John Deacon and Roger Taylor surging the track along and Brian May's guitar ringing through the mix, then chugging, snarling and fluting through that extraordinary 'all analogue delays' solo. For a track nearly 50 years old, it sounded never less than fresh and vibrant.
The last element, and the winning goal scored by the Classé PRE/MONOs? The Michael Stern/Kansas City Symphony recording of 'The Young Person's Guide To The Orchestra' [Britten's Orchestra; RR-120]. It's a self-explanatory test of any system's ability to convey orchestral timbres, scale and dynamics, and one these amplifiers pass in a blaze of glory.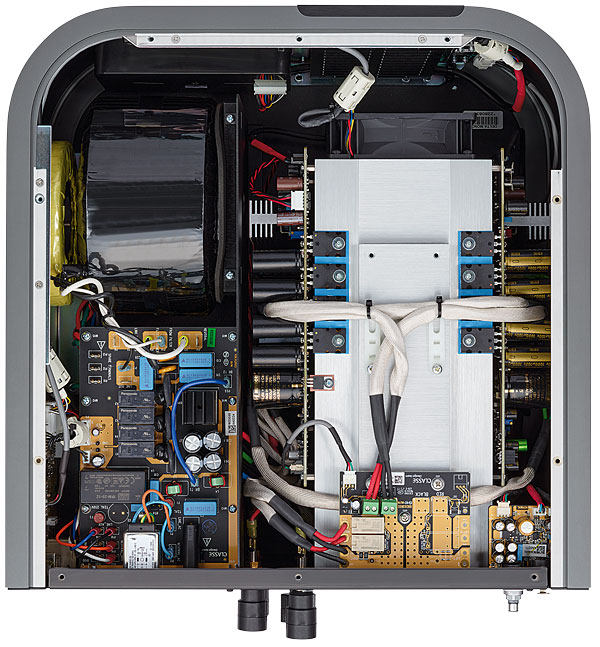 From the finest of percussion, string and woodwind textures right through to the hefty drums, the Classé amps deliver a superb sense of the orchestra laid out before the listener. They're lyrical and smooth when required, then able to turn on that massive slam for the great conclusion to the fugue. And if that doesn't thrill you, nothing will!
Hi-Fi News Verdict
By any standards, the latest Classé Delta amps are a triumph, combining a hugely flexible and ultra clean-sounding preamplifier with power amplifiers as capable of mighty clout as they are revealing of the smallest of detail. They look the part, are superbly engineered and constructed to impeccable standards, and can cope with even the most complex of systems without any signs of compromise in their performance.