Bowers & Wilkins PX headphones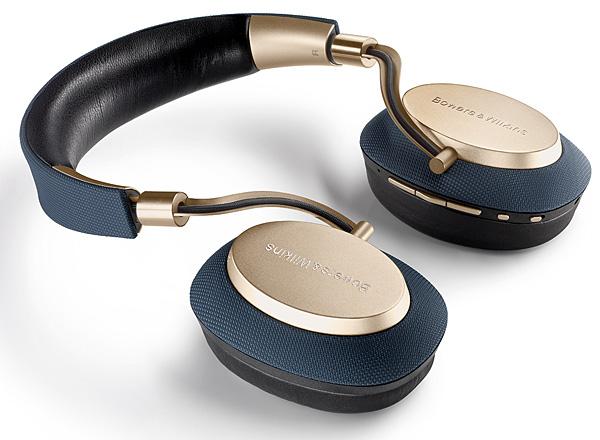 It took some time to develop its first noise-cancelling headphones, but Bowers & Wilkins has thrown down the gauntlet to its rivals with this high-tech PX model
Noise-cancelling headphones are undoubtedly useful if you want to relax and block out the background drone on a long journey by train or plane, but the technology can also have a frustrating, deadening impact on sound quality. And rarely is adding Bluetooth wireless streaming a boon to great sound.
That's why Bowers & Wilkins has taken so long to release the PX, its first set of noise-cancelling (NC) headphones and a design calculated not to mar the listening experience. That would be a pretty impressive achievement in itself, and would justify the £329 price tag that pits it right up against market-leading rivals such as the Bose QC35. However, B&W has gone even further and equipped the PX headphones with just about every state-of-the-art digital feature that it could lay its hands on.
Down To Earth
Like many new headphones, the PX offers 'adjustable' NC with three listening modes that are designed for different locations and situations. As you'd expect, the primary 'Flight' mode is intended for travellers who want to block out engine noise in an aircraft cabin. However, the NC features can also be used when you come back down to earth as well. There's an 'Office' mode that relaxes the noise-cancellation enough to allow you to hear voices around you in a busy office. And if you're strolling around town and looking cool with your cans then the 'City' mode will allow you to listen out for traffic...
That's a common option with many recent headphones, as is support for the AptX version of Bluetooth, but the PX goes further than many rivals. For example, it's the first set of headphones we've seen that supports AptX HD – the latest version of AptX, which claims to provide 'better than CD-quality' wireless streaming at up to 48kHz/24-bit, along with upsampling of both wired and wireless inputs to 768kHz. It's also equipped with the versatile new USB-C interface, which can be used to both charge the internal battery and handle USB audio from a variety of computers and mobile devices. I was pleased to see that B&W provides an adapter cable for older devices that don't have USB-C, although it's odd that it doesn't also include a cable for the many laptop computers that now only have USB-C.
There's also a 1.2m cable with 3.5mm jack included, so the PX can be used as standard wired headphones, either with or without noise-cancelling. Neither cable includes in-line controls, but I like the playback and volume buttons on the right-hand earpiece, which feel firm and responsive, and are large enough to find easily when needed. The tiny little buttons for power and NC are a little more fiddly, though, especially as the power button performs multiple functions.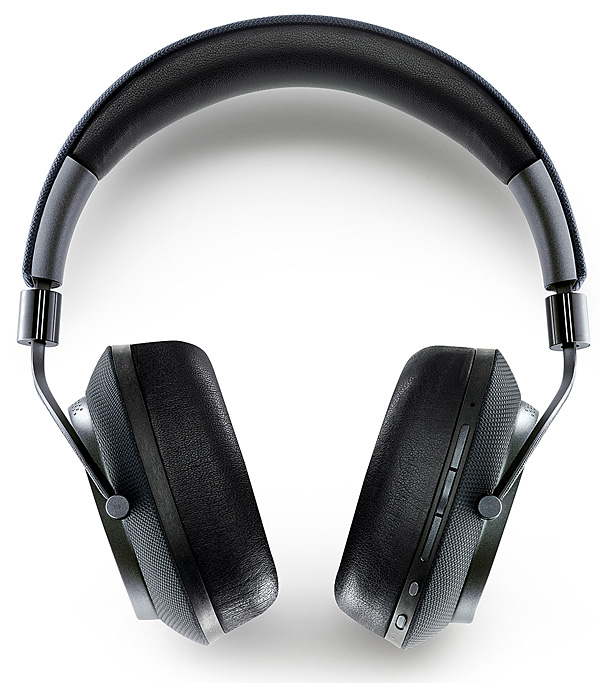 The B&W Headphones app can be somewhat irksome at times as well. You can turn the NC on or off using the controls on the earpiece, but the Headphones app (available for iOS and Android) is required in order to select other features, such as the 'City' or 'Office' modes. However, the app still requires Bluetooth to connect to the headphones, which means that you're sometimes forced to turn on your device and briefly activate Bluetooth even if listening in wired mode.
And, of course, Bluetooth and the noise cancellation DSP have an effect on battery life too. This is quoted at 22 hours when using Bluetooth and NC together, or 33 hours when using NC in wired mode. The headphones also require power even when NC and Bluetooth are both turned off, although that should then go up to about 50 hours.
And, to save power, the PX design includes a motion sensor that can tell when you take the headphones off when it will automatically pause the music. It will then resume playback when you put them back on again, or switch them into standby mode if you don't use the headphones for a few minutes.
Longterm Comfort
Of course, none of that smart tech would matter if the headphones themselves weren't up to scratch, but the PX proves more than capable of standing on its own two feet. The 40mm drivers are based on those developed for B&W's well-received P9 Signature 'phones [HFN Mar '17], with similar earpieces that are angled slightly forward to mimic the effect of listening to external speakers. You can also fold the earpieces flat to save space when you're carrying them in their smart, padded pouch.
The earpieces are smaller than the P9's, though, and fit more tightly around the ear in order to form an effective seal and provide good noise-insulation. The adjustable, padded headband is sturdy enough to cope with life on the road and grips fairly tightly, but the padded leather earpieces feel comfortable enough to wear for long periods of time.
However, while the PX isn't terribly heavy (only weighing around 350g with its cable) the combination of the tight headband and earpieces can feel somewhat vice-like at first, so it might take a little while to wear them in. Nevertheless, depending on hat-size, your mileage will surely vary!