Bob Marley: Natty Dread Page 2
For many, the mid '70s music scene had become rather bogged down with prog rock grandeur and showed a lack of vitality, and so roots reggae, and Marley's music in particular, was something different and worked on a number of levels. And although the nuances of its imagery and lyrical terms of reference were generally lost on the British public, this was music that was spiritual, bordering on mystical.
But the yin to that yang was that it carried a sense of rebellion, which had fired Marley up to write the perennial live favourite, 'Get Up, Stand Up', and reared up again on 'Rebel Music (3 O'Clock Roadblock)' and 'Revolution'. And his sympathy for the poor and disenfranchised was clearly stated on 'Them Belly Full (But We Hungry)', which reflected his own impoverished childhood. Marley was the son of a black Jamaican woman and a white plantation owner, but his father basically abandoned them. As a child he was often so hungry that he would drink water just in order to try to feel full.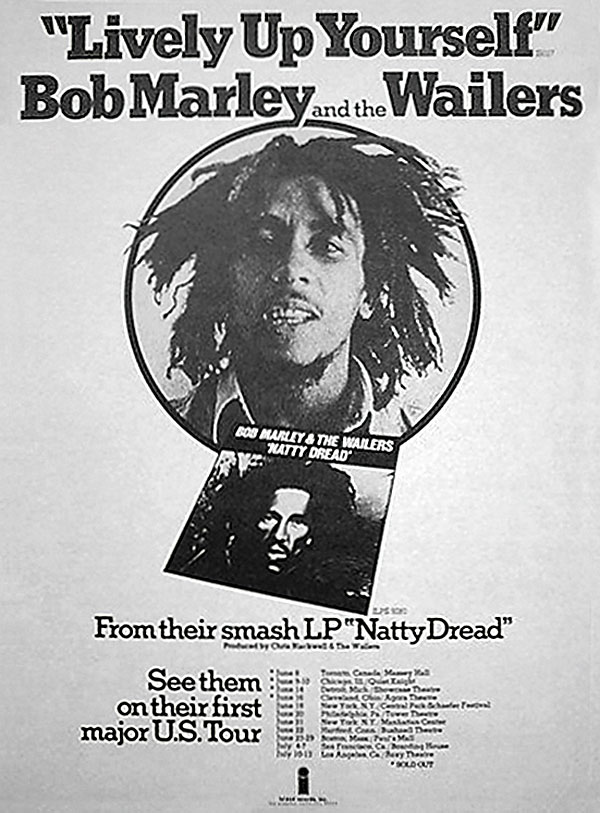 Holy Smoke
Unlike members of the Church Of England, the followers of Rastafarianism were entitled to smoke cannabis for the purposes of enlightenment. Like today, in the '70s possession of cannabis was illegal in the UK, and so its use implied outlaw status.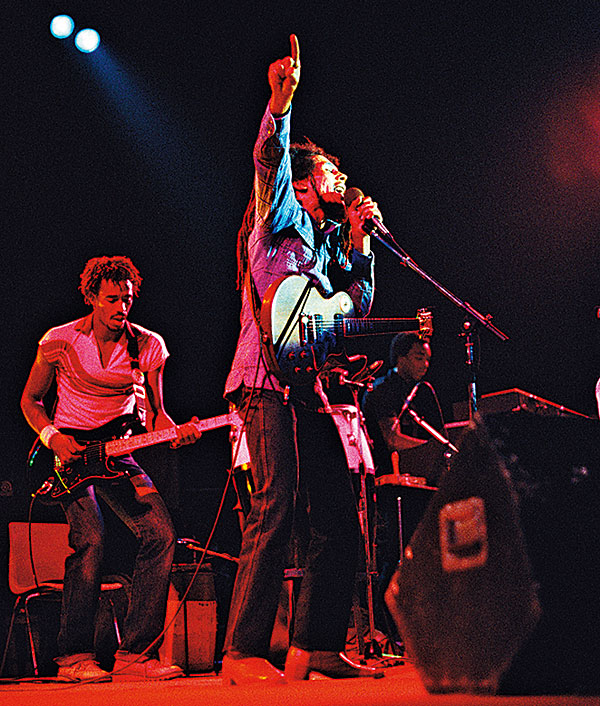 Smokers could face a heavy fine, even jail, and so the revised cover photo of Marley on 1974 pressings of Catch A Fire toking on an enormous spliff had a countercultural resonance. And if all that still passed you by, Marley wrote some great pop tunes that were also good to dance to – for example the album's opening song, 'Lively Up Yourself'.
'No Woman No Cry' is performed here rather stiffly compared to the definitive version on 1975's Live! album, recorded in London on that year's Natty Dread tour, but its gospel-tinged melody and the musical relationship between his vocals and those of the I-Threes, helped make this one of Marley's best-loved songs.
Although Marley was now established as the group's principal songwriter and was ultimately in charge of the music, a number of his friends and family are credited as writers. It is widely assumed that Marley did this to get around the conditions of a punitive contract with his manager Danny Simms, which obliged him to hand over a substantial cut of songwriting royalties.
Marley plays most of the off-the-beat rhythm guitar on Natty Dread, with engineer Sylvan Morris noting his ability here. The well-drilled band included Bernard 'Touter' Harvey on keyboards, with extra keyboards and arrangements added by Mauritius-born Jean Alain Roussel, who'd worked with artists as diverse as Sandy Denny, Linda Lewis and Cat Stevens.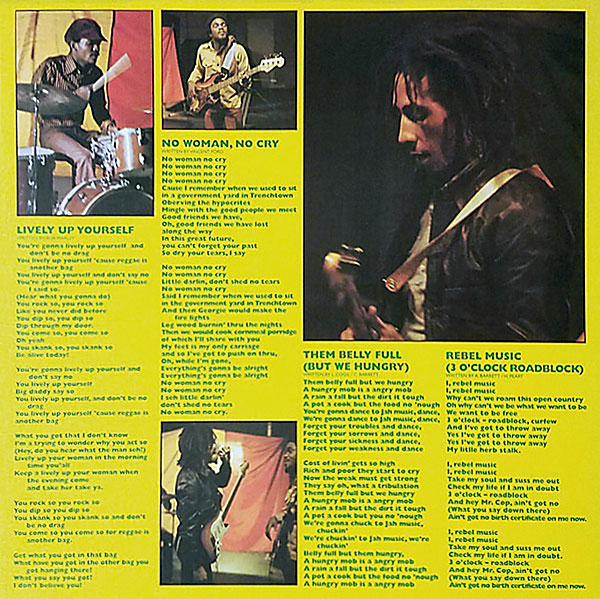 Good Vibrations
Chris Blackwell's idea of The Wailers being a black rock band became closer to the truth with the recruitment of American lead guitarist Al Anderson, who had been working with Marley's Island label-mates, Traffic. Some have cast Blackwell as manipulating the group and Marley himself was criticised for diluting its Jamaican-ness by adding this rock element.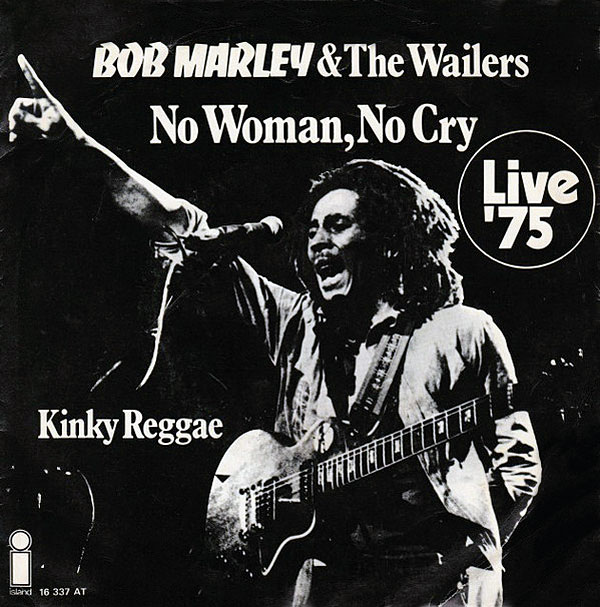 But Marley had handpicked Anderson and he told biographer Chris Salewicz, 'I can't deal with the passport thing. To me him prove himself not an outsider because if him can play with us him no outsider'. Engineer Phil Brown who worked on the overdub sessions for Natty Dread said, 'Some people may have preferred The Wailers' sound when they were with "Scratch" Perry [in the '60s]. Bob stuck with Blackwell through many albums and he did him a lot of good.'
In 1975 Marley was really hitting his stride. On July the 12th he was featured on the front cover of the New Musical Express and by the end of the year he'd had his first hit outside Jamaica with 'No Woman No Cry' from Live!. In the US, interest was picking up. The Wailers had supported Bruce Springsteen in 1973 and when Rastaman Vibration reached the top 50 of the Billboard Soul Charts, in 1976, both musicians had become international stars.