Black Sabbath: Black Sabbath Page 2
Bands like Deep Purple were getting heavier at the end of the '60s and Led Zeppelin had appeared in 1968, but no group had been so intent on stripping away all the fancy stuff to achieve such a boiled-down brutality. The group soon dropped the rather anonymous and confusing appellation Earth and played their first concert as Black Sabbath in Aug '69.
They then secured a deal with Vertigo, the hip subsidiary of Philips Records – although this only happened after the group's manager Jim Simpson managed to persuade his publishing company, Tony Hall Enterprises, to put up the money for the recording of the album.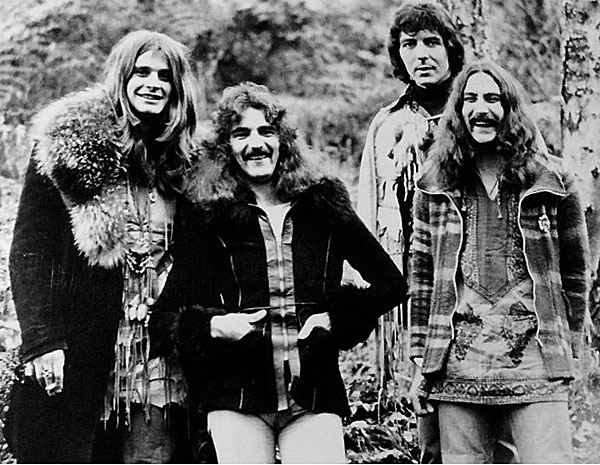 Moody Blues
Iommi decided to dedicate himself to producing more 'creepy' compositions and 'N.I.B.' was a malevolent but animated riff-based accompaniment to Butler's lyrics. These were romantic, after a fashion, telling a rather tongue-in-cheek tale of Lucifer falling in love with a woman. Meanwhile, 'Behind The Wall Of Sleep' was inspired by a short story by American Gothic horror writer H P Lovecraft.
But there are still audible blues influences on Black Sabbath, like the syncopated 'The Wizard' – inspired by Tolkien's Lord Of The Rings – on which Osbourne blows some harmonica. And Simpson had persuaded the reluctant band to record 'Evil Woman (Don't Play Your Games With Me)' by the American rock band Crow, which was released as a single in Jan '70 and later recorded by Ike & Tina Turner.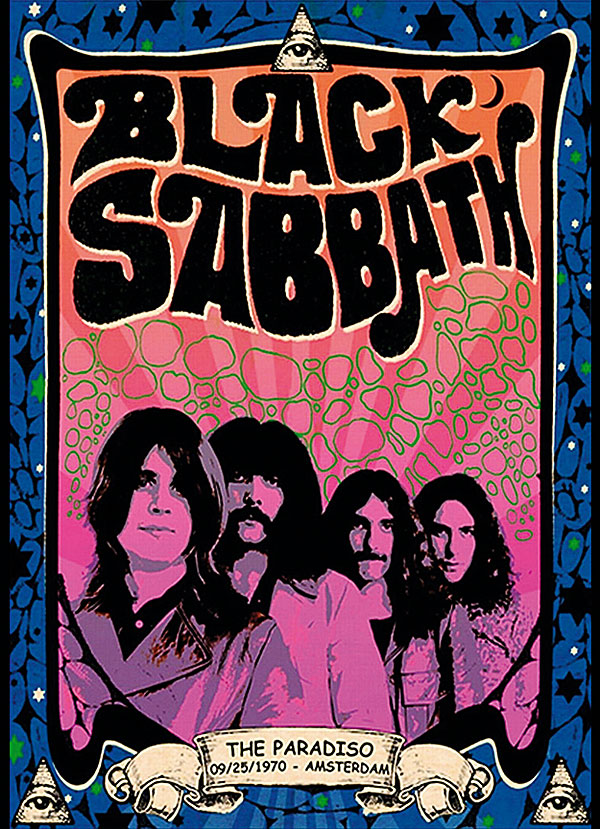 Bill Ward was a hard-hitting but stylish drummer and Butler a dextrous bass player who had been influenced by Dizzy Gillespie in his early teens, and the single's B-side 'Wicked World' was deemed by Iommi to be 'a bit jazzy'. He added, 'But when we'd done "Black Sabbath", that was then where we were coming from.
That's where we wanted to be'. And lyrically they were still overlapping with the blues, albeit in the uncanny realm of 'Haunted House blues' by Bessie Smith, and Robert Johnson's 'Me And The Devil Blues' and 'Hell Hound On My Trail'.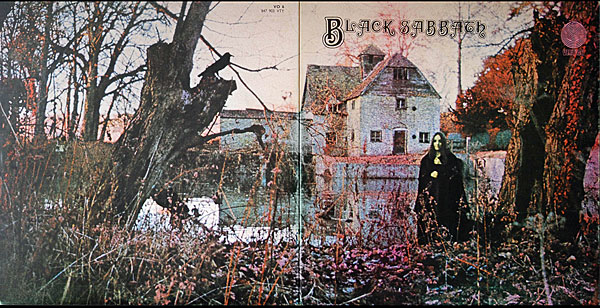 The sleeve of Black Sabbath featured an astonishing photograph of a black-clad female (model Louisa Livingstone) holding a barely visible black cat, standing among stark trees in a blighted landscape by a mysterious-looking building. The image was actually taken in the environs of Mapledurham Water Mill in Oxfordshire, but the image was shot on infrared film and developed so as to appear grainy, giving her an unearthly, spectral look.
Rather Corny
The band loved the cover but were less enamoured of the inverted cross that framed the sleeve notes on the inner gatefold. And the fact that it was released on Friday the 13th of February felt rather corny. This prompted Ozzy Osbourne to defensively pre-empt music journalist Steve Turner's line of questioning with, 'You're going to ask about black magic – it's rubbish'.
Their rather overcooked image and the pared down – dumbed-down to some – heaviness of the music attracted some critical opprobrium. Even the fact that they were from Birmingham was picked up by American journalist Lester Bangs who described them as an inferior version of Cream and 'unskilled labourers hyped as a rockin' ritual celebration of the Satanic mass or some such claptrap'.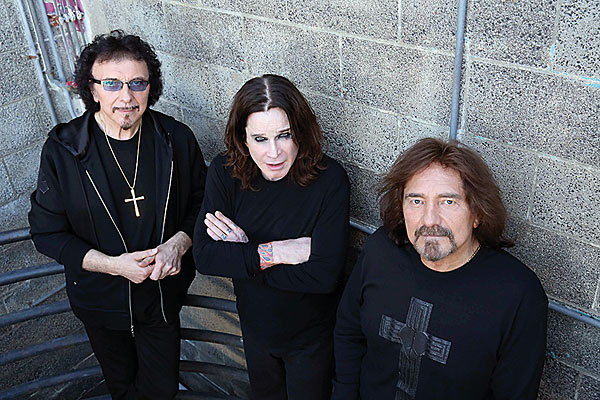 Whatever the critics thought made little difference, and the album reached No 8 in the UK charts and No 23 in the US. They got even heavier on subsequent albums when Butler and Iommi discovered the joys of drop-tuning. But Butler could never have envisaged that half a century after their debut they would be lauded as one of the most influential bands of all time.