Western Electric Type 91E Integrated Amplifier Page 2
If all this, and the warm-up/auto-bias regimes suggest some intelligence at work then, yes, these and the input selectors are all micro-controlled, as is the optical-encoder volume knob that addresses a relay-switched resistor network. The Type 91E also hosts a Raspberry Pi 3 computer module that manages the display video while a separate Qualcomm-based Bluetooth solution from Rayson opens the door to wireless streaming. This is BT v4.2, rather than v5.0, and supports BC, MP3, AAC, FastStream and aptX codecs. Although there was some loss of high frequency 'air' and spaciousness, the less dense musical offerings selected by Ken during our listening sounded rather more convincing than we had anticipated. The contention of Western Electric's owner, Charles Whitener, that this BT facility is drawing in a potential new wave of audiophiles seems perfectly plausible.

Sense And Sensitivity
Carefully partnered with DeVore Fidelity's high sensitivity, high impedance O/93 floorstanders, the Type 91E has forced me to rethink my longstanding antipathy toward 300B/SETs, writes Ken. With the initial five notes from the opening of 'For What It's Worth' from Keb' Mo's Peace… Back By Popular Demand [Okeh/Epic EK92687], two of my reservations were eradicated by the bass and the percussion which start that track.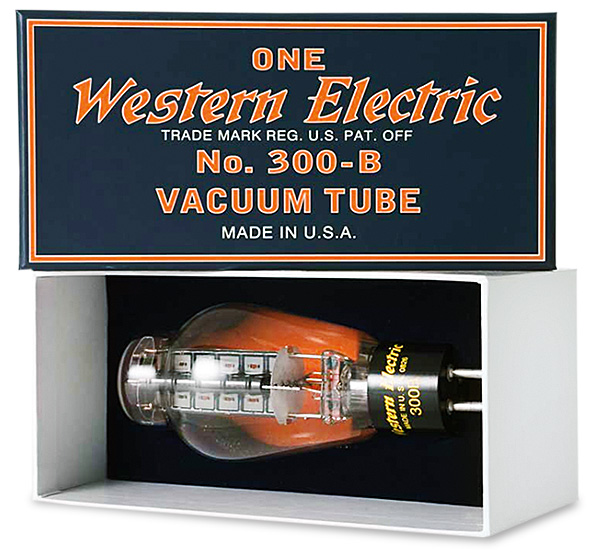 Bearing in mind that this, or any other low-powered amp, cannot fairly be assessed without using a high sensitivity speaker, the O/93s' produced levels that were more than satisfactory for what I would deem sane listening. Heard in PM's large room, these were levels that I'd safely and comfortably try to extract from Quad ESL 57s, BBC LS3/5As or any other low-power-handling speakers which a heavy-handed listener could easily eviscerate. But then someone who finds a 100dB+ SPL at 5m to be 'normal' would most likely not even consider an amplifier of limited output such as this.
As for the second reservation which always spoiled 300B/SETs for me, that of soft lower registers and sickly-sweet treble, the control of the bass drum and the extension of the bass guitar on this track – utterly free of Bake-Off sogginess – were enough to baffle anyone with preconceived notions about single-ended triodes. I cannot emphasise enough how much this aspect of the 91E surprised me repeatedly, though I had to keep reminding myself that the amp was fitted with what are arguably the finest-quality 300Bs one can purchase.
Sweet And Sour
This is not to discount those listeners who might actually prefer a more sugary, sickly, rose-coloured sound, but prior to the 91E, the rule was to match a 300B/SET amp's weak extremities with brash horns possessing in-your-face treble, hoping they would balance out each other. (I should clarify, by the way, that I am not talking about amps with two or more 300Bs per channel.) With the Western Electric Type 91E, power limitation aside, no such compensatory (mis)matching is required.
What I was hearing, maximum SPLs notwithstanding, was full-range coherence more akin to a 75W amp powered by multiples of the bigger KT-series tubes. Along with a decidedly modern-sounding bass and extended high frequencies came other delights, the most important in characterising the amplifier – and which for some would be reason enough to buy a 91E – was the sense of openness and 'air'.
This has long been a selling point for SETs (as well as OTLs) and WE's Type 91E retains and delivers this with such grace that the solo piano version of 'The Times They Are A-Changin'' provided one of the most lifelike, in-the-room experiences I can recall. But don't imagine for a moment that this openness was exaggerated: the scale was as realistic and convincing as the actual piano which sits a few feet adjacent to my writing desk.
As mean as this might seem, I couldn't resist listening to Kodō's Warabe [Sony SRCL4671], which – aside from massive orchestras – is one of the toughest challenges for any system. This is percussion on steroids, with the upper frequencies supplied by flutes. Track 4, 'Itsuka Mata', is my go-to number for this, as it manages – with no lack of irony – to make most systems sound like brash Teutonic horns of the sort only rendered listenable with old-school SETs. The 91E threw out the topology's cliché sound and managed the sheer power and dynamic contrasts with the sort of authority one expects of amps with ten times the wattage.
In this case, the percussion was reproduced with the sounds of the drum heads stretching so believably that I wouldn't have been surprised had a subwoofer suddenly been revealed behind a curtain. The mass and shape of the drums were as palpable as one could hope to hear in a domestic space, abetted by a soundstage with width and depth that would defy any listener to locate the speakers. As far as disappearing acts go, the Type 91E is borderline thaumaturgy.
The Long Stretch
Because the 91E is so fatigue-free (another 300B/SET trait), I was driven to feed it track after favourite track, in the manner of one so possessed that his or her listening session will stretch into the wee hours, oblivious to the passing of time. The classiest album I have ever heard – yes, even over Tony and Frank and Dino and Nat – is Lou Rawls' At Last [Blue Note CDP 7 91937 2], which is my preferred title for vocals. That's not to say the richness of Keb' Mo' was ignored, and the 91E handled every nuance with style, but Lou is something else.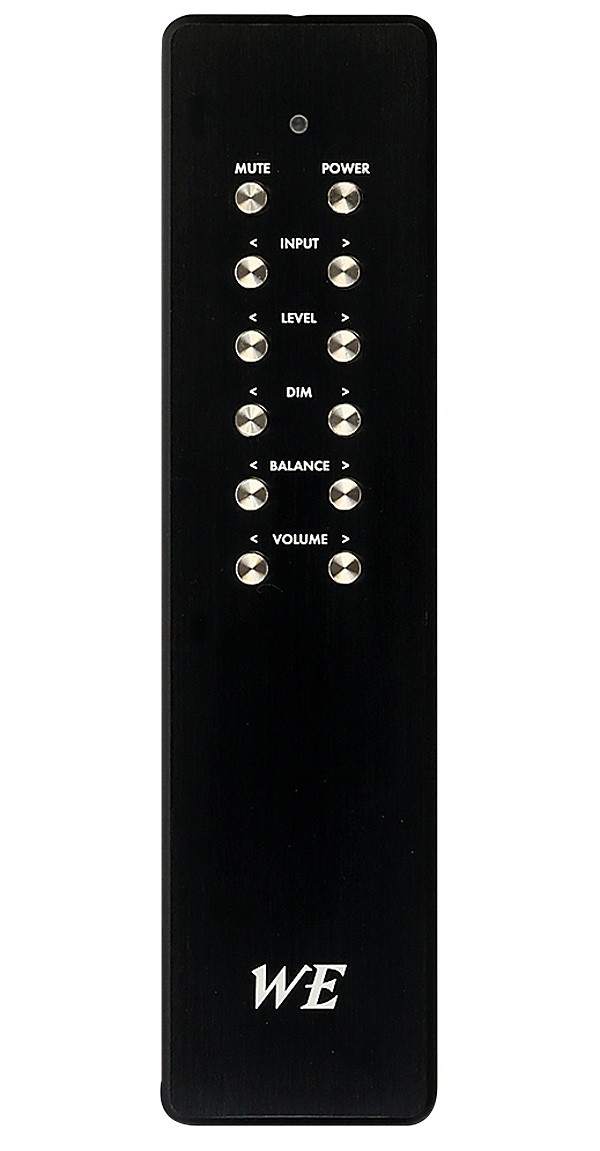 On the title track, as he trades lines with Dianne Reeves, the listener is drawn into a duet that provides both harmonising and contrast. The listener who is most captivated by the emotional elements of a performance will revel in the way that the two singers' peerless powers of expression are presented against a backdrop of rich textures and tones, especially the piano, dominant from the outset. It's as if one has recreated a smoky nightclub in one's listening room. It almost begs the audience to dress for the occasion.
As voluble as I am most of the time, I find myself at a loss to convey just how marvellous is this amplifier though I will repeat to the point of tattooing it on my forehead that it must be matched to speakers of high sensitivity. I can only dream about how it will sound with Quad ESL 57s, which were never designed to demand bags of power though, to be fair, plenty of users will still pair the 91E with traditional horns. But the experience with DeVore's O/93s? It's a marriage to join Krell/Apogee and Audio Research/Magnepan in the annals of high-end audio.
Hi-Fi News Verdict
My 'road to Damascus' moment aside, the Western Electric Type 91E will also be revelatory for 300B/SET fans because it rewrites the rules. Added to what has already seduced SET devotees are precise frequency extremes and enough drive to expand the choice of eligible speakers. This is the best low-power amp I've ever heard, its scale and naturalness rivalling anything I can name – whatever the wattage.