The Upsetters: Build The Ark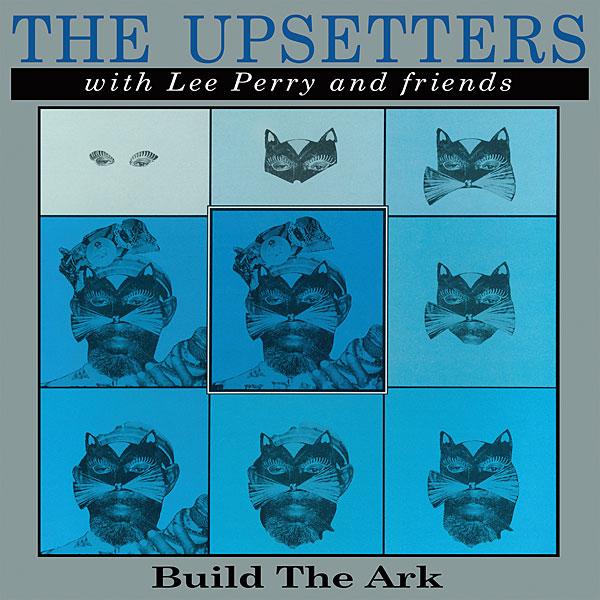 Through rare tracks recorded at the producer's backyard studio, this 180g triple vinyl LP serves as a testament to the genius of Lee 'Scratch' Perry, says Steve Sutherland
Prior to the current condemnatory climate where all fake news is regarded as a deadly sin, we often used the word 'apocryphal'. It meant an event of dubious authenticity which was so enticing that, despite the lack of any absolute proof, it was widely and enthusiastically embraced as being true. In other words, we didn't always let the facts get in the way of a good story.
Near the top of the heap of apocryphal stories to be relished and retold around the music industry sat the tale of The Black Ark – and how it ceased to exist…
Up In Smoke
The Black Ark was the studio built by dub creator and reggae wizard Lee 'Scratch' Perry in 1973, behind his family's home in the Washington Gardens neighbourhood of Kingston, Jamaica. We'll get to some of the marvels he created there in a moment. For now, though, we'll focus on its demise. Facts first: in the early hours of a spring morning in 1982 it burned down. The most likely and – let's be honest – most boring suspected cause was some kind of electrical fault, as the place was haphazardly constructed. But then Scratch himself said that he had deliberately torched it to rid it of 'unclean spirits'.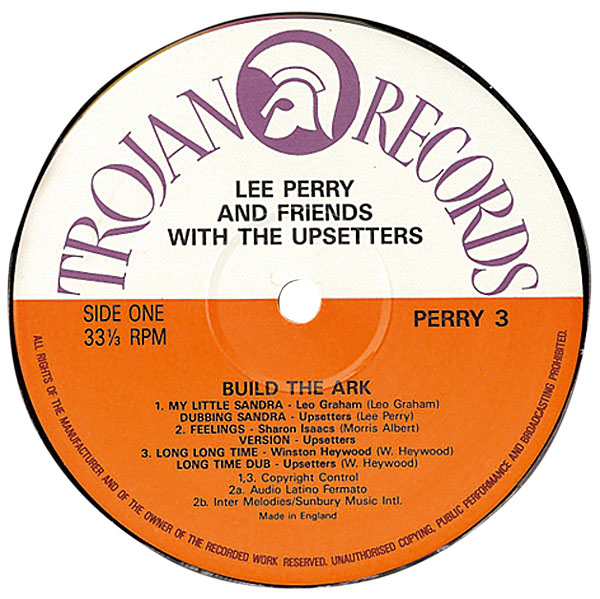 This was a claim entirely in keeping with the bizarre way he'd been behaving, including chanting a lot, throwing out equipment which began with the letter 'R', and scribbling weird slogans all over the walls and machinery with magic marker. Some whispered that the 'spirits' Scratch alluded to were local gangsters, threatening to muscle in and demand a cut of his business. Others cited the endless stream of would-be hangers-on who besieged the Ark looking for a financial hand-out, not to mention the queue of wannabes who continually pestered the maestro to expend some of his wondrous voodoo on their fledgling talent. There was also the theory that Scratch actually believed the studio to be haunted by evil of an altogether more otherworldly nature.
Whatever the reason, he confessed to the deed, weaving a characteristically strange explanation to NME a couple of years later: 'For weeks and months the pressure had been building up. I was getting no money, just pressure, pressure, pressure. I got up that morning with turmoil in my heart'. He went on to explain there was a particular coloured children's ball that he was fond of, which he'd left in the control room on the mixing desk to play with and ease his mind when the going got tough. When he arrived at the studio that day, the ball was gone, either stolen or bewitched away. 'I was just filled with anger', he said. 'I destroyed the studio. I smashed it up and then I burnt it down. Over.'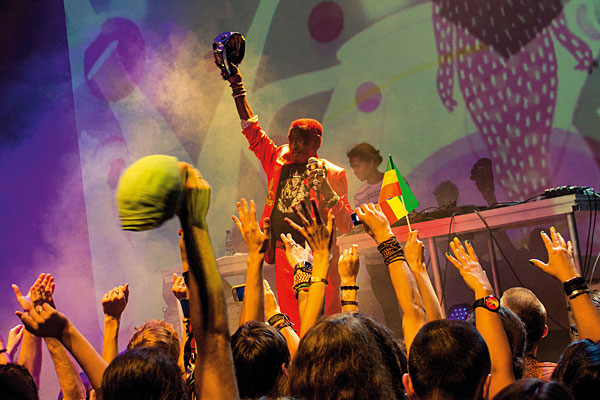 A few years later, he expanded on the scenario: 'Somebody was messing with my energy, so it wouldn't be clean anymore. So I throw gas in there and light it'.
Trojan Treasure Trove
From the burning of the Ark to Build The Ark, a triple album collecting 34 of Scratch and his multi-talented ensemble The Upsetters' rare and choice cuts, which was originally released back in 1990 on the Trojan record label.
There are countless Lee Perry/Upsetters albums available – he enhanced the work of so many Jamaican artists, including Bob Marley & The Wailers, The Congos, and Augustus Pablo, as well as others who came to seek and benefit from his genius such as The Clash and The Beastie Boys – and pretty much all of them are worth having. Yet while Build The Ark contains none of the eternal greats like Max Romeo's 'Chase The Devil' and 'War Ina Babylon', Junior Murvin's 'Police And Thieves' or 'The Return Of Django' (Perry's Upsetters themselves), it is a treasure trove of harder-to-find numbers and proper rarities, where possible paired by compiler Steve Barrow with their dub versions, the way many 45s issued out of Jamaica combined A and B sides back in the day.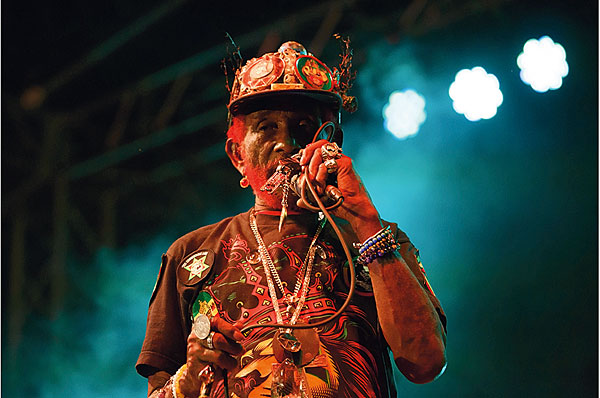 Master Craftsman
The running order therefore beautifully highlights Scratch's unparalleled skill in deconstructing a song and reassembling it as a cosmic other. Among the righteous Rastafarian tracks here are Debra Keese's improvised 'Travelling', The Meditations' 'Think So', The Shadows' 'Brother Noah', and Sons Of Light's 'Land Of Love'. Other magnificent finds are Junior Murvin's cooler-than-cool 'Cross Over', Winston Heywood's 'Long, Long Time' and Eric Donaldson's lovely 'Freedom Street', not to mention 'White Belly Rat', a vicious 'diss' against Bunny Lee, a fellow Jamaican producer who was Scratch's sometime foe/sometime bosom buddy.
The amazing thing is that most of these tracks were fashioned in a studio that was equipped in an extremely rudimentary way in comparison to other facilities of the time. The boundary-breaking qualities of the songs were solely down to the production techniques employed by Scratch. He created overdubbed sounds, all the while working on backing tracks with a basic four-track tape machine that left rival 16-trackers utterly baffled.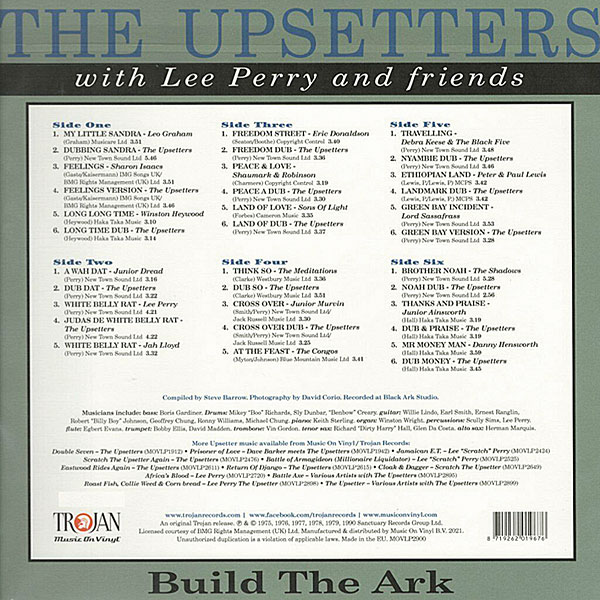 Method In The Madness
Legend – again – says that Scratch's unorthodox methods included creating effects from breaking glass, thumping palm trees, falling rain and crying babies. He was also deeply superstitious. There was always a Bible in the studio to ensure the holiness of the venue (and to furnish lyrical inspiration), and he would bless his equipment prior to sessions, blowing marijuana smoke onto his tapes while recording, burying unprotected tapes in the soil outside of his studio, and surrounding himself with burning candles and incense, all the while dancing and mixing live. He would also sometimes spray his tapes with blood and whisky. As you do.
'The studio must be like a living thing, a life itself'. Scratch once said. 'The machine must be live and intelligent. Then I put my mind into the machine and the machine perform reality.' The producer added that he put 'invisible thought waves' into his music by sending them through the controls and the knobs. 'The jack panel is the brain itself... the brain can take what you sending into it and live.'
Lee 'Scratch' Perry passed away on 29th August 2021 aged 85, leaving us all the poorer and in a much, much less magical place. But his legacy still burns bright
Re-Release Verdict
Music On Vinyl's re-issue [MOVLP2900] of Trojan Records' 1990 compilation Build The Ark features three LPs with printed inner sleeves on 180g black vinyl. This follows a limited edition release last year of 2000 numbered copies appearing on orange vinyl. The 33 tracks – from artists including Junior Dread and The Congos, plus dub versions by house band The Upsetters – were recorded in the mid-to-late 1970s and showcase Lee 'Scratch' Perry's unique producing style. HFN