UK Hi-Fi Show Live Preview #5
Last hosted at the prestigious Ascot Grandstand in 2019, the UK's dedicated high-end audio show returns in 2022 with the 'who's who' of world-class hi-fi.
Pictured above with the TT3 linear-tracking arm is Clearaudio's limited edition Jubilee turntable, featuring a two-part platter – the stainless steel 'drive' platter, beneath, with inverted bearing supports the 60mm-thick POM upper platter with its separate ceramic magnetic bearing. It will very likely be partnered with DS Audio's Grand Master optical pick-up [HFN Feb '21] on Level 2 at the UK Hi-Fi Show Live. Come and celebrate Clearaudio's 40th anniversary with CEO Robert Suchy and distributor Sound Fowndations.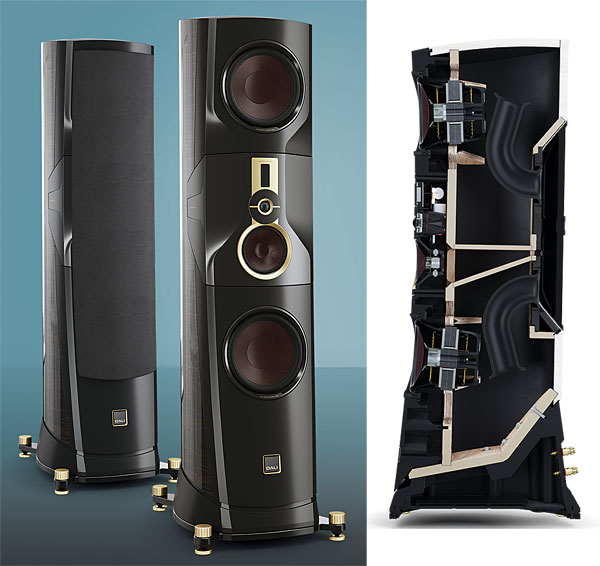 'The KORE represents a design, electroacoustic, engineering, manufacturing and musical rebirth for DALI', says Lars Worre, the Danish brand's CEO, 'we made the KORE because we wanted to show what DALI can do'. Come join Lars, and the DALI design team, at the UK Hi-Fi Show Live for the unveiling and first 'live' public listening experience of this phenomenal flagship floorstander, driven by Gryphon amplification...
Travelling from Shunyata Research's Washington State design facility, Grant Samuelson will be demonstrating the new 'UK version' of the Everest 8000 AC power conditioner along with a full suite of Omega XC power cables in distributor, Boyer Audio's main system (with Engström and Kroma Atelier). There will also be new product announcements and the promise of some choice giveaways. Not to be missed!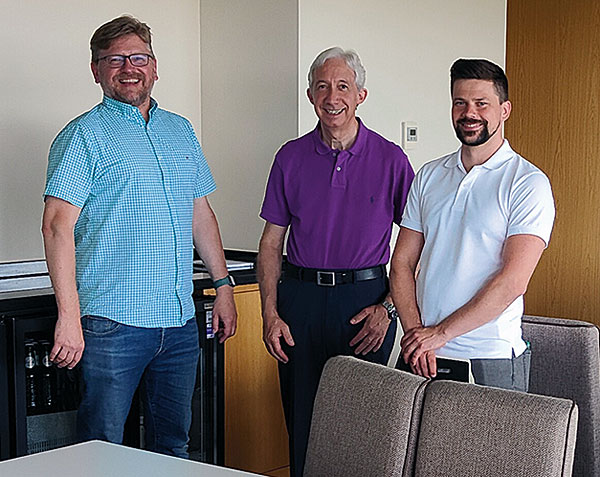 Nigel Crump [centre] of Symmetry Systems shares notes with Guillaume Boyer [left, and Shunyata Research]. Symmetry will be bringing a Brinkmann Taurus turntable [pictured below] with 12.1 tonearm and Lyra cartridge for Boyer's analogue system while another Taurus, with RoNt III Vacuum Tube power supply, will feature in Symmetry's system on Level 6 of the Ascot Grandstand. The new HRS EXR Audio Stand will also make its debut here at the UK Hi-Fi Show Live.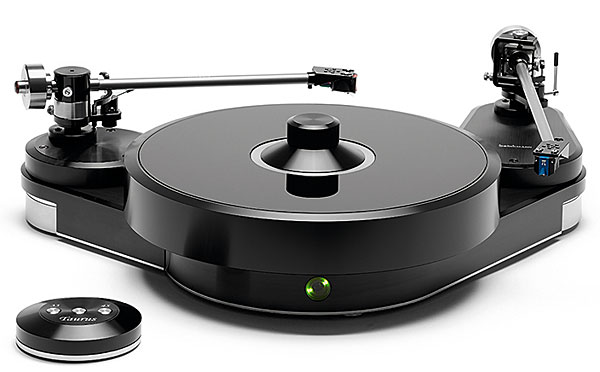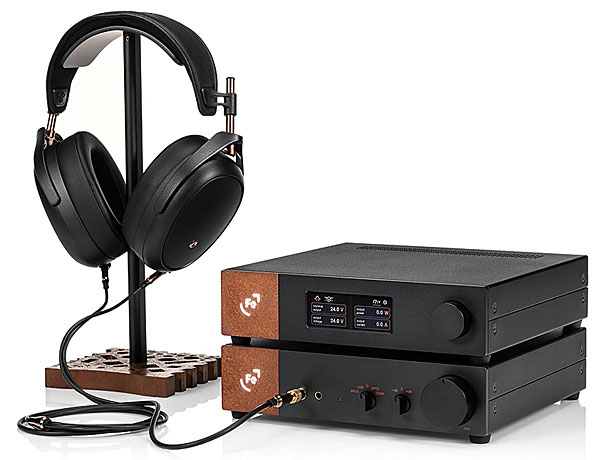 Poland is a hotbed of hi-fi innovation but few brands have had the runaway international success enjoyed by Ferrum, engineered by HEM. The EISA Award-winning Hypsos programmable DC power supply [HFN Mar '21] , OOR headphone amp [HFN Dec '21] and ERCO DAC/headphone amp [pictured, HFN May '22] will be on demonstration, along with new products from Matrix Audio, Canton, PS Audio, Thorens and VAC amplification in Signature System's huge exhibition space on Level 2.
Flying in from Essen, Germany for a special visit to the UK Hi-Fi Show Live, legendary loudspeaker designer, Karl-Heinz Fink will be on hand to launch his Epos ES14N standmounts. Come hear the ES14Ns in Kog Audio's demonstration area and discover just how Karl-Heinz was inspired on this most recent 'hi-fi journey' after reading an interview with Epos founder, and designer of the ES14, Robin Marshall. Kog Audio will also have products from T+A, Spiral Groove, Vimberg and Tellurium-Q on show.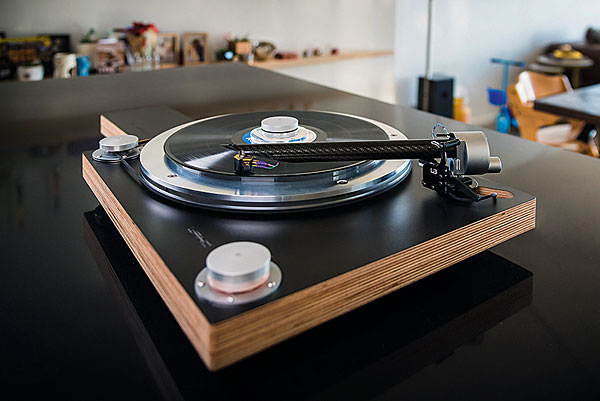 Some say that it's 'magic' but visitors to the UK Hi-Fi Show Live will have the opportunity to judge for themselves as the Wand tonearm is put through its paces by UK distributor Whole Note. First introduced over ten years ago, the Wand has evolved into three performance tiers – the Wand Classic, Wand Plus and Wand Master. All feature a large-diameter carbon-fibre arm tube that's claimed to be at least four times stiffer than 'traditional' arms. It is available in 9.5in, 10.3in and 12in lengths. Will it put a spell on you?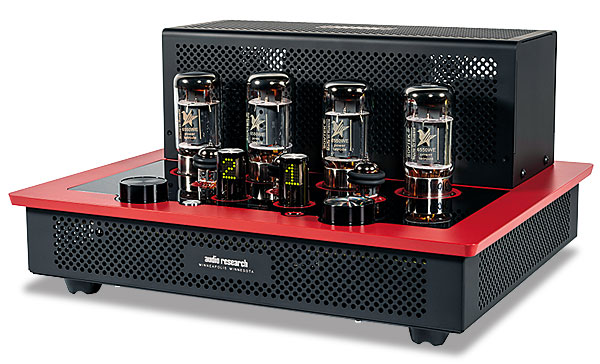 Absolute Sounds' huge exhibition on Level 5 may overwhelm our audiophile sensibilities with the cream of high-end hi-fi from iconic marques including Magico, TechDAS, D'Agostino, Constellation Audio, dCS, Wilson Audio and darTZeel but there will also be 'affordable' top-end audio too from PrimaLuna and, baby of its range, the new I/50 from Audio Research. First in a new product series from Audio Research, the I/50 features 6922 input and driver triodes promising 50W from two matched-pairs of 6550 tubes.
Advance tickets are now on sale for the UK's premier high-end audio event – The UK Hi-Fi Show Live, hosted at the Ascot Racecourse Grandstand, High Street, Ascot on Saturday 10th and Sunday 11th September 2022.
Tickets will cost just £20 (£30 for a weekend pass) via www.eventbrite.co.uk or via the link on the www.hifishowlive.com website. Concessionary £15 day passes will be offered for subscribers of Hi-Fi News and Hi-Fi Choice (details on the insert included with future subscriber copies). See our website for further information, brand listings and seminars.