Triangle Magellan Cello 40th Anniversary Loudspeaker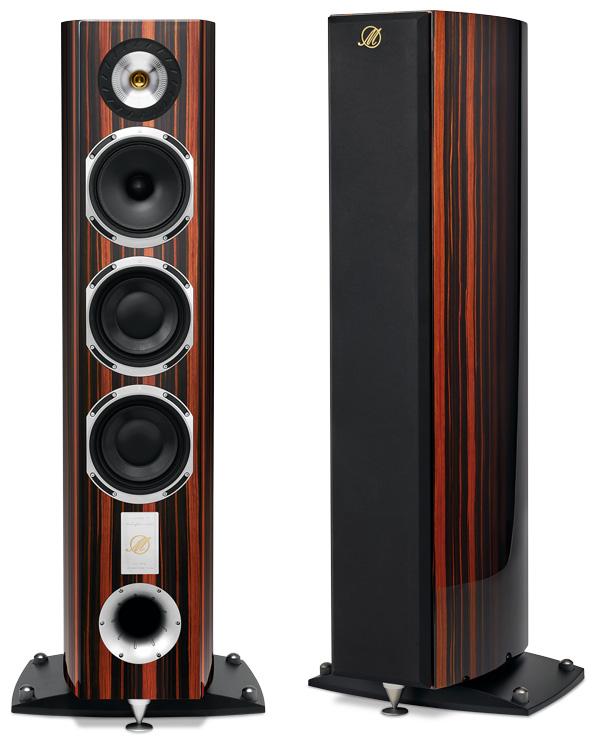 Anniversary celebrations continue with this four-strong Magellan series and trickle-down from the 'Grand Concert'
Historically, the city of Soissons in the north of France played a major role in the First World War. But for the last 40-plus years, to hi-fi buffs it's been better known as the home base of Triangle, one of France's major loudspeaker brands. It's a company that decidedly loves to celebrate birthdays, as after launching limited Anniversary models of the Antal [HFN Sep '21] and Comète last year, it has yet another festive offering – this time a complete range encompassing four loudspeakers and two dedicated stands. Strictly speaking, Triangle was founded in 1980, which makes it nearly 43 years old. Yet with the last few years being what they were, the brand has had to wait patiently before unpacking all its anniversary cadeaux.
As with the previous celebratory models, the Magellan 40th Anniversary limited editions reference historic Triangle designs. In this case, one major source of inspiration was the towering Magellan Grand Concert, a unique showcase of loudspeaker engineering, but the range also highlights more affordable Magellans.
Curve Appeal
The £11,000 Cello 40th, reviewed here and available in a run of just 500 pairs, is the smaller floorstander in the Magellan 40th Anniversary family, playing second fiddle to the majestic Quatuor 40th. But do take that 'smaller' label with a hefty pinch of salt. The Cello 40th is a 114cm-tall, 39kg unit designed for rooms of 25m2 and up, making it only compact compared to its even larger Triangle brethren. Then again, the smaller front and the curvaceous flanks do slim things down visually.
To give the Cello 40th stable footing Triangle provides a two-part base that is quite eccentric, but the designers claim major benefits from this two-tier approach. The latter two-thirds of the cabinet rest on a large, curved metal plate extending 20cm to each side. Combined with a polymer layer, this plate has been conceived to 'isolate the cabinet from the floor' while directing enclosure vibrations through to a separate large metal spike on the front part of the base. This, in fact, is partly where the Cello name comes from, as the endpin on the musical instrument serves a similar function. But owners of fragile wooden floors needn't worry: the pin ends in a disc.
This footing is a lot more stable than it sounds, but when trying different toe-in angles the slight wobbliness certainly encouraged me to be extra careful. Talking of which, as the Cello 40th is front-ported (and doesn't feature the rear tweeter of the Quatuor 40th model), it's fairly easy to place. Angle-wise, it's certainly worth experimenting as I ended up preferring only a slight toe-in for a more integrated sound and a softer high-end.
French Horn
Customarily for Triangle, the slender baffle of the Cello 40th is packed with drivers. With three 16cm units – two woofers, one midrange, both second-gen versions of existing drivers – plus a tweeter deeply regressed into a horn and a large bass port up front, there's a lot to catch the eye. It's not a loudspeaker to subtly disappear in a small living room, methinks – even more so as Triangle veers into sheer extravagance by choosing a shiny silver finish for the tweeter horn, embellishing it with a fine engraving, and surrounding the other drivers with gunmetal grey mounts. A finishing touch is a large, engraved metal label, indicating this is, indeed, a very special edition. It might be a bit much for some, but others will be sure to enjoy the opulence.