Suzanne Vega: Solitude Standing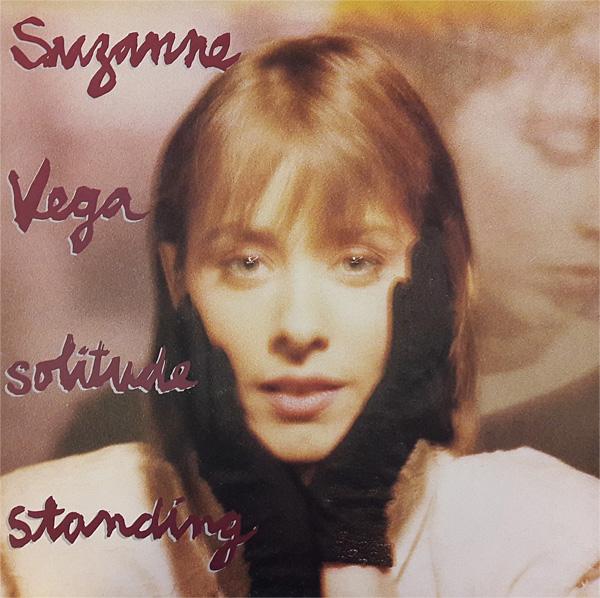 The runaway success of her 1987 single 'Luka' propelled this singer into the limelight leaving the album from which it was taken somewhat in the shade. Yet this delicate mix of sharply observed stories told with unassuming vocals is as iconic as they come
The unexpected success of Suzanne Vega's 1985 debut album put her under considerable pressure from her manager, Ron Fierstein, to record a follow-up. Despite that pressure, the album she delivered in 1987, Solitude Standing, pole-vaulted her to international multi-platinum status, establishing Vega as the pre-eminent female singer-songwriter of the era.
Although born in California, and having studied dance at The New York School of Performing Arts (aka the 'Fame' school), that debut album had made her the darling of the Big Apple's Greenwich Village left-of-centre folkie set and she found herself being described as a 'frail, wan, waif-like poetess of enormous sensitivity'. She was determined that Solitude Standing would present her in a different light.
Pop The Question
'With the proceeds from my first album I had bought a house out on Cape Cod,' she has revealed, 'and we decided to do what was called woodshedding. We lived in this house all together, with my band, and we would practice in the basement, and some of the songs came together that way.'
Having been writing songs from an early age, Vega had a considerable backlog of unrecorded material to draw on, which included 'Gypsy' from the late 1970s, 'Tom's Diner' from 1981 and 'Luka' from 1984. It was these latter two which would rocket her to a level of stardom that she found somewhat uncomfortable. 'I was confused 'cause "Luka" was a hit and I was never expecting it to be one. So I became popular, which made it pop. So this made me confused. Am I pop, am I folk?'
Harrowing Tale
The album opens with 'Tom's Diner', an immediately arresting a cappella rumination about a day in 1981 when she visited a local restaurant. 'It's a real diner. It's called Tom's Restaurant. It's a pretty average place. Even now, when I go in there I have to wait 20 minutes for them just to get a coffee. And they have misspelled my name in the menu.'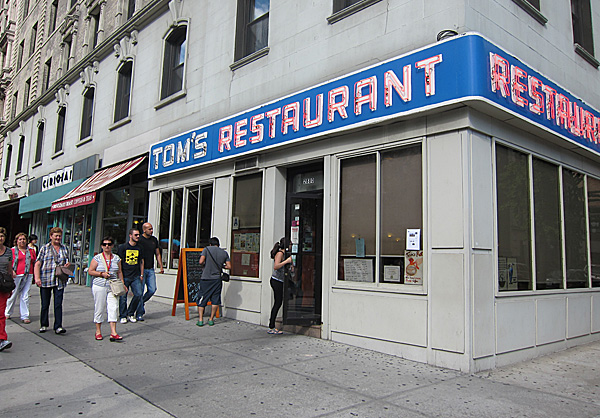 The lyric, with a few imaginary additions, vividly describes what Vega saw in the diner that day, but she did not originally conceive of it as a solo vocal piece. 'In my mind, when I heard the song, it had a piano playing in my brain. I don't actually play piano so that was awkward. Then I realised that since I can't actually write music, I couldn't write out the part, but I wanted to try it out and I didn't want to have to wait for a piano player and all that stuff, so I decided just to try it a cappella and it worked better than I could have imagined.'
Next up is 'Luka', the harrowing tale of an abused boy which, understandably, she had never imagined as a potential hit single. Indeed, it provoked an argument between Vega and Fierstein. 'Ron said, "Is this a song about child abuse?". And I said, "Yes, it is actually". And he said, "I really think that song could be a big hit". I just thought he was out of his mind.' Nevertheless, Fierstein initiated some extra production which transformed the simple folk song into a radio-friendly track that peaked at No 3 in the US.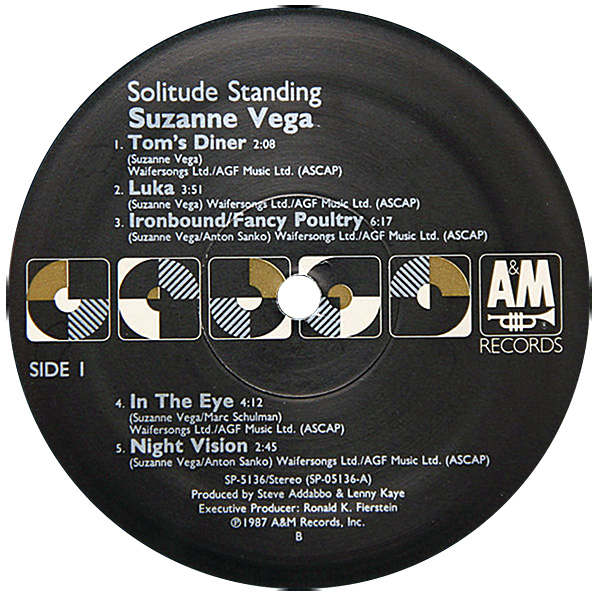 Vega has always been careful to stress that, although there was a real boy called Luka living in her apartment block, he was not to the best of her knowledge an abused child. 'I sort of appropriated his character for the song. It took me a while to figure out the angle of how to write it – the idea of it being a child singing to a neighbour – then the whole thing seemed to write itself in two hours one Sunday.'
There's an embarrassment of riches on this album which dictates that not every track can be covered in a feature of this length, but 'Ironbound/Fancy Poultry' certainly merits our attention. Although Ironbound is a real neighbourhood in Newark, New Jersey, much of the inspiration for the song came while Vega was walking through the meat market district in NY.