Sumiko Starling Cartridge Page 2
I had to gently squeeze the headshell tags closed a little in order for them to grip effectively. Still, this done, the Starling was aligned and set to track at its median value of 2.0g on my Michell Gyro SE turntable.
While the Starling has a rising top-end you have no reason to fear that this is an overtly 'bright' or raw-sounding MC. Its stylus profile, together with its remarkable tracking abilities, mean that this is far from being one of those hard and brittle-sounding designs that threatens to shatter glass when the going gets tough. Rather, it's a wonderfully even-handed cartridge in the way it handles music.
That said, there is a sparkle to the Starling's performance. What this means, however, is bags of glorious detail dragged effortlessly from the depths of the grooves and served up in a capacious soundstage with instruments perfectly ordered. If you want to shut your eyes and visualise exactly where your favourite performers are sitting when they play, then the Starling will make the perfect listening companion. What's more, it doesn't simply dissect the music in a surgical manner but always endeavours to remain faithful to the musical message as a whole.
Finger Pickin' Good
Even better, the sound of the Starling can be tweaked by changing the tonearm with which it is used. My SME 309 is an essentially neutral performer and adds no warmth or euphony to the presentation – a fact the Starling made abundantly clear. However, set up on an Audio Note Arm Two/II, which has a rather more languid nature, the balance of the overall performance shifted in a slightly softer direction. The Starling can be quite neatly fine-tuned in this respect. Ultimately I preferred the sheer dynamics and exuberance it was capable of when used with the SME 309 and that was how I listened to it for the rest of the review. But there could be no denying that the Audio Note Arm Two/II and Starling combination exhibited a subtlety that was highly appealing.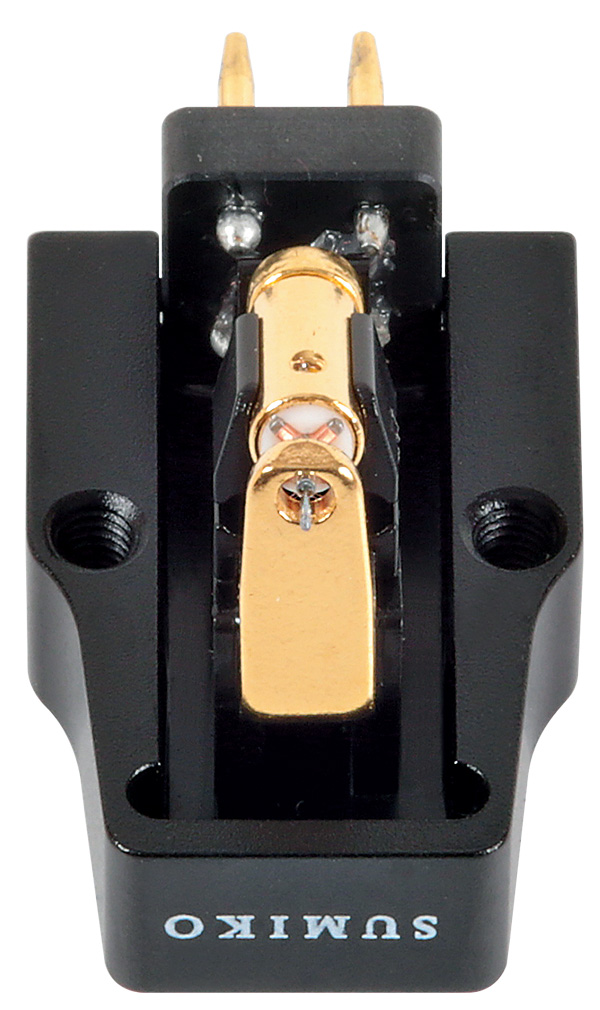 The Starling also works wonders when it comes to revealing filigree detail. Nothing remains hidden from this pick-up! The merest brush of a cymbal or the faintest squeak of finger on fretboard is laid bare, but never does this forensic ability threaten to disturb the main flow of the music.
In fact, I don't think I have ever heard Tony Bowers' fingers sound quite as distinct when playing the walking bass line that introduces Simply Red's 'Sad Old Red' from their Picture Book LP [Elektra EKT 27 960452-1]. And while the Starling was busy revealing the movement of his hands up and down the fretboard, it was equally as adept at delivering all the richness of the notes, each starting and stopping in such a way as to propel the music along.
Depth Charge
The word 'detail' kept cropping up in my listening notes when considering the Starling's handling of the low-end. There is always a concern that a cartridge that delivers exceptional top-end extension might be found a little wanting lower down the frequency range. But this was not the case here. The level of bass detail it pulled from the depths of each track played was highly impressive.
What's more, the Starling seemed to know precisely what to do with this information and, as a result, is one of the most involving cartridges I have encountered at the price. The solid yet syncopated bass line that underpins Sade's cover of 'Why Can't We Live Together' from her Diamond Life LP [Epic EPC 26044] motored along with gusto, forming an unshakable foundation for the remaining instrumentation and Ms Adu's voice.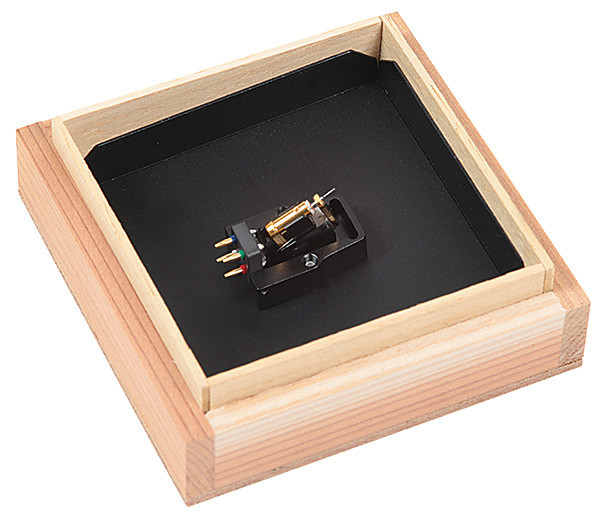 Having already applauded the Starling's bass detail and extension, I should contrast this against bass impact. Given that this cartridge could lock onto a rhythm with precision and capture the finest low-end detail of any song playing, a little more sheer weight would not have gone amiss. Rush's epic instrumental, 'Leave That Thing Alone' from their album Counterparts [Atlantic 7567-82528] highlighted this. Geddy Lee's bass was a joy to behold, but a slight lack of grunt from the late Neil Peart's kick-drums held the performance back from being one of perfection.
Real Scoop
What was absolutely beyond reproach, however, was the superb level of midrange clarity, air and atmosphere that the Starling generated. Alison Goldfrapp's vocals on the track 'Annabel', from Goldfrapp's Tales Of Us album [Mute Artists STUMM356], were gloriously emotional, every vocal tremor sending a shiver up my spine. Equally, the acoustic guitar backing was crisp, immediate and set at just the right position in the soundstage to give a fine sense of depth and space around the performers.
Of course, we don't all own pristine audiophile albums, so a good test of a cartridge is how well it is able to deal with something a little less perfect. My copy of Bach's Concerto In C Minor For Two Harpsichords And Orchestra [Nonesuch H-71019] is well-used but certainly still has plenty of magic to be found in its old grooves.
Fortunately, the Starling MC cut through any haze like a warm spoon through ice-cream. The two harpsichords providing the main action in the Allegro movement were dynamic and natural-sounding, with the interplay between them a delight. Meanwhile, the supporting strings appeared at just the right distance in the soundfield to augment the harpsichords, never overwhelming them while still maintaining their own clarity.
Hi-Fi News Verdict
Sumiko's attempt at filling what it sees as a gap in its lineup has been a huge success. The Starling may be nerve-racking to fit but the challenge is rewarded once the music starts. Yes, it is very crisp and detailed but it has a poise, polish and panache that is alluringly addictive. The way in which it disdainfully shrugs off poorer pressings is also a revelation. This is a welcome addition to a fine range.