Soundsmith Zephyr MIMC Star Cartridge Page 2
I was equally impressed by the rhythmic flow, the Zephyr MIMC Star simply refusing to sound bland or uninteresting. So the sultry ska of 'Walking In The Sunshine' by Bad Manners [Gosh It's…; Magnet MAGL 5043] was reproduced to grander effect than perhaps I had anticipated. This atmospheric early 1980s recording proved to be a barrel of fun with this novel pick-up in charge, and while the band was never treated with the seriousness they deserved back in the day, what I heard here told me they were truly great musicians.
The rhythm was so tight and snappy that I wondered why I hadn't played this track for so long. Bass guitar was strong but didn't overpower, with a rubbery, sinewy nature that contrasted with the lightning-fast snare drum and cymbals.
The electronic organ was also a surprise, sounding richer and more vibrant than anything I've heard since I was running my Supex SD900 moving-coil, decades ago. Although the Zephyr MIMC Star isn't one of the brightest designs around, it will still capture the atmosphere of a recording. It made 'Wait A Minute' by the James Taylor Quartet [Wait A Minute; Urban URBLP17] a treat. The crashing Hammond organ sounded even more enveloping than usual, and I was more aware of it being used percussively too.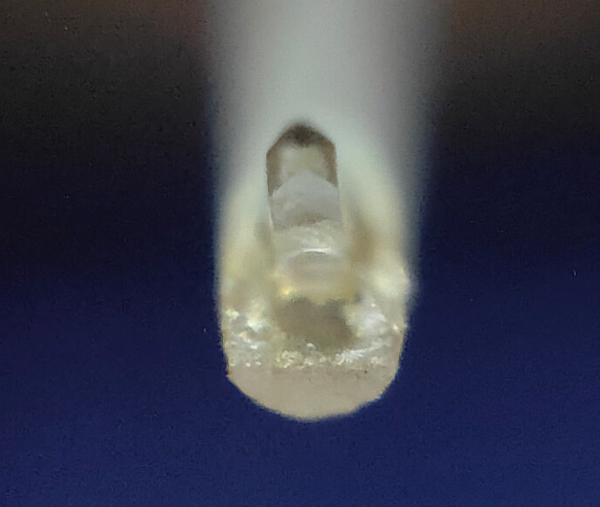 There's some great drum kit work here, which showcased how civilised the Zephyr MIMC Star can be. Hi-hat cymbals were well resolved and tactile yet surprisingly silky. The tightly tensioned snare drum can sound a little harsh with some cartridges, but not here – my attention drawn to the reverb effect that had been unsparingly employed in the studio.
Space Maker
So although this cartridge doesn't quite have the super-fine resolution, delicacy or tidiness I've experienced with some squeaky-clean MCs, it gives little away in terms of musical enjoyment – and arguably has more of that indefinable and enigmatic quality that many vinyl fans crave.
As well as its sumptuous nature, fine timbral resolution and inherent 'musicality', the Zephyr MIMC Star can also recreate a really immersive recorded acoustic when given half the chance.
Play a decent classical music recording and the effect is clear enough. My early '70s pressing of A London Symphony by Vaughan Williams [HMV ASD 2740] was a treat, the first movement having a beautifully thick, full sound that underlined the music's brooding quality. Soundstaging was capacious – and bold with it. The concert hall's acoustics were clearly audible and poured forth from my loudspeakers to give an expansive effect. Stage depth wasn't perhaps as cavernous as I've heard, but this didn't diminish the overall experience one bit.
Getting Engaged
Indeed, to my ears Zephyr MIMC Star covers its tracks very well, so to speak. Yes, it's not the world's most detailed or explicit-sounding cartridge, but its sheer charm means that you'll struggle to notice. A fundamentally expressive, engaging and dynamic nature all conspire to put anyone trying to find fault with it firmly off the scent. As a result, the listener feels encouraged to throw as wide a range of music at it as possible. Rather like a young Labrador dog, it bounds along and is always pleased to meet you.
For yours truly at least, there was no greater proof of this than when listening to electronic music. New Order's 'True Faith' [Factory FAC 183] was as engaging and emotive as I've heard it in a long time. This late-period analogue pop recording can sound flat and/or leaden in a less than sympathetic system, but the Zephyr MIMC Star powered it along like a steamroller.
The edgy sound of the Yamaha DX7 synths was less evident than usual, and I heard more expression in singer Bernard Sumner's deadpan vocals, too. Peter Hooke's distinctive, effects-laden bass guitar cut through the dense mix like a knife through butter, and the drum programming seemed unstoppable.
All in all, it was highly rousing stuff and something that felt just a little exotic compared to the welter of very capable but often overly-analytical moving-coil cartridges on sale at this price.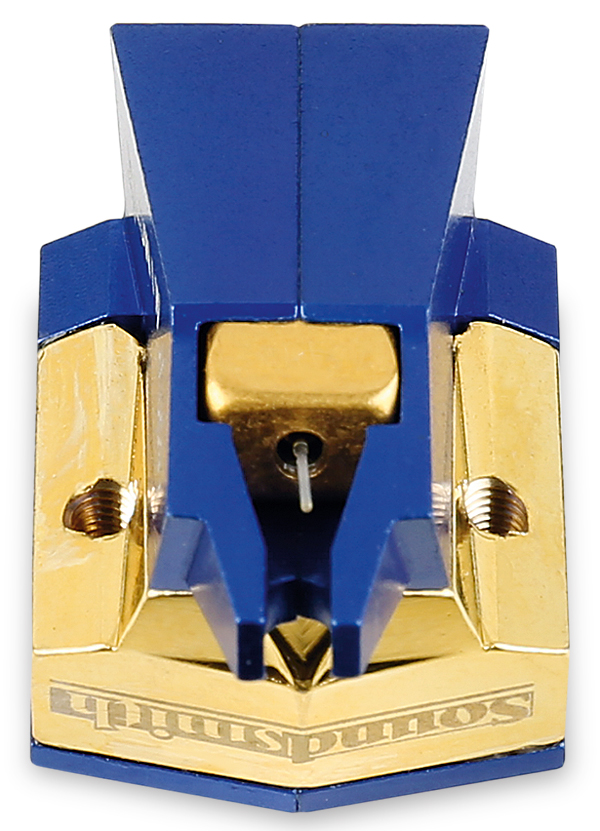 Hi-Fi News Verdict
This delightfully quirky US-made phono cartridge takes on its contemporary competition with gusto. Soundsmith's Zephyr MIMC Star offers much of what many analogue addicts regard as desirable in a cartridge – not least a combination of tonal warmth and musicality. So while it doesn't quite have the forensic insight of some rivals, or the front-to-back stage depth, its sheer cheerfulness is hard to beat.