Pro-Ject X2 B/Phono Box S3 B Turntable/Phono Preamp Page 2
Immediately apparent, for disarming sceptics, were bottom octave solidity and a greater sense of space. The J. Geils Band [Speakers Corner SD8275] sounded so audibly superior that it struck me as nearly as huge a leap as moving from the Ortofon Quintet Red to the Koetsu Urushi.
Heresy? Hyperbole? Perhaps. But my ears were telling me this was happening all because of an affordable phono stage. Even before connecting the turntable's mini-XLR output for fully balanced operation throughout, the change from the RCA phono output to the XLRs on the phono stage lowered noise, opened the sound, increased slam, and made a host of other gains. The real magic occurs, though, when you go fully balanced all the way from stylus to preamp.
Why am I so stunned by the X2 B turntable and Phono Box S3 B combo? Because I have been wedded to balanced operation wherever possible – and especially when it comes to preamp-to-power amp connection – for decades. Perhaps I have simply grown complacent, or merely too familiar with the benefits, and react instinctively when I have a choice between the two types of sockets!
Trusty Dusty
What proved the showstopper, because of both familiarity and sonic excellence, was Dusty Springfield's 'Son Of A Preacher Man' from the 2020 re-issue of Dusty In Memphis [Rhino/Run Out Groove ROGV089]. I will leave it to fetishists to discuss which is the best-ever version but, suffice it to say, this one's superb.
Having attributed the main gains of balanced-vs-single-ended MC playback to the aforementioned bass-and-space improvements, this track contained a zinger – it was the vocal which exhibited the most spectacular upgrade, if that's the word. Dusty's voice was known for its smoky, breathy qualities, a bit like Peggy Lee's, but I was not anticipating an even greater sense of intimacy or authenticity. What balanced operation did was give the voice greater prominence both in terms of its separation from the backing musicians and in three-dimensional terms, moving it slightly forward.
What this also did was reinforce my confidence in appreciating the results, having just undertaken some cable tests for an open-reel tape recorder, which yielded a similar effect in spatial terms. Do I understand what happened? Absolutely not. Do I care? No. What matters is that this sub-£2k package came within a whisker of a revered £40k analogue front-end.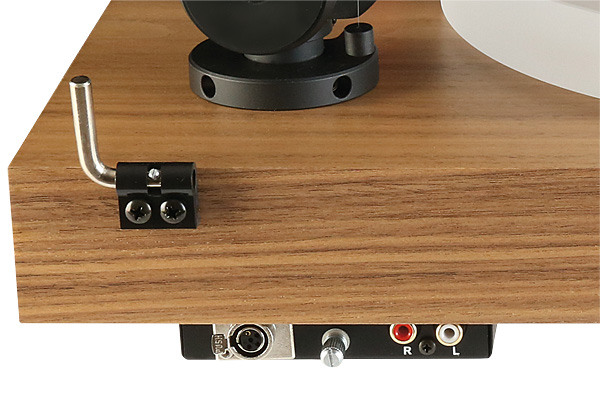 Lefthand Drive
It was time to try something from leftfield, a mono reissue of Bob Dylan's Highway 61 Revisited [Sundazed LP5-71]. This would minimise one of the main benefits of balanced LP playback, the openness, as soundstage is not a factor with mono. What remained were precisely the gains in the lower registers, as well as the emphasis on the midband, primarily the vocals. The sheer majesty of 'Like A Rolling Stone', with the keyboard work of Al Kooper and Mike Bloomfield's guitar playing, sounded just that bit more vivid, more real. And as for Dylan's voice? Right in the room.
Equally, the rewards of all-balanced cartridge-to-phono stage output differ from balanced preamp-to-power amp, or DAC-to-preamp. Go figure. As for the burning question – which is more beneficial? Balanced from cartridge-to-phono stage or phono stage-to-preamp? – I would argue the former, although they differ slightly. Crucially, the latter would be easier for the industry to adopt, applying them to extant phono stages when upgrading to Mk II status. But the whole balanced package is clearly the most desirable solution.
Leading The Way
Many of you will remember the hysteria which accompanied assorted trends, some which turned out to be keepers with technical validity, others less so: bi-wiring, active speakers, polarity inversion, magic bricks, green pens on CDs, ad nauseam. This falls firmly into the first category and, just as most speaker brands now provide the option of bi-wiring or bi-amping, I hope it forces every manufacturer of tonearms, turntables and phono stages to emulate Pro-Ject.
Hi-Fi News Verdict
This may end up haunting me, but the X2 B/S3 B pairing is truly revolutionary. I hope the rest of the industry copies it as there are no excuses for not facilitating a simple balanced output from an MC cartridge if Pro-Ject can deliver it for under £2000. To paraphrase Jon Landau when he first saw Bruce Springsteen: 'I have heard the future of vinyl playback'. You simply won't believe this combination.