Marantz CD15 CD Player

The company is famed for its giant-killing budget CD players, but what can it do for £3000? Martin Colloms hears one of its high-end machines
Marantz is noted in the UK for its decade-long success in producing a chain of fine CD players at moderate prices. If sometimes contradictory on other matters, the audio press were almost uniform in singing their praises. But the success Marantz has enjoyed in Japan is less well known. By all accounts, high-quality audio remains very healthy there and Marantz engineer Ken Ishiwata has finely honed his skills in creating a range of high-end CD players that have achieved record sales in each directed market niche.
Luxury Box
Exhibiting typical Japanese standards of luxury build and finish, one of those models is now available in the UK – the CD15 at £3000. This product has enjoyed sales in its home market of over 500 units per annum, which is the envy of the competition. It has a high Eurotech input, provided by the vast resources of Marantz's parent company Philips, this including not just the transport but the major control systems and the DACs.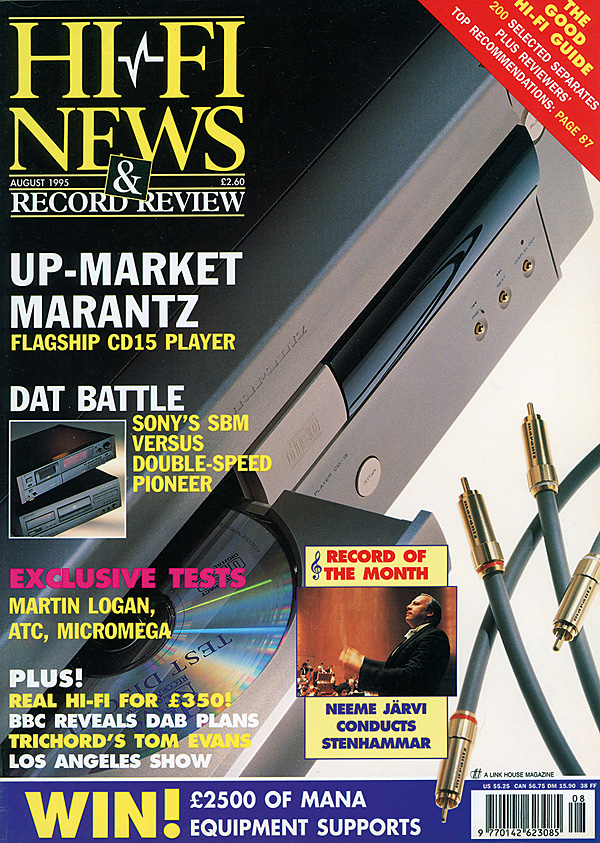 Presented in the classic Marantz livery of a satin champagne anodised alloy finish, the exterior case (full sized at 454mm wide by 360mm deep and 138mm tall) is made of this very solid material. In keeping with its up-market audiophile image, a luxury remote handset has been specially designed to accompany this machine. This weighty but slim creation also comes with a satin anodised fascia and matching gold buttons.
Hall Of Fame
The controls on the minimalist fascia are confined to power, play, pause, previous and next track, plus display off. If you were hoping for a relaxing time in darkened room conditions, the display off button unfortunately illuminates an overbright LED, which I can imagine some will feel like blacking over!
Many more user facilities become apparent once you pick up the remote handset. These include the usual time modes, shuffle play, AMS or 'automatic music scan', repeat for either the whole disc or a chosen A-to-B phrase or section. Meanwhile, it also has FTS (favourite track selection) and includes a ten-key number pad to enable rapid track entry and programming
'The mains cord is captive, the two digital audio outputs are coaxial format, and the fixed-level audio outputs are both line level, 2V from phono sockets or 3V from XLR balanced outputs.
Founded on a strong diecast chassis, the technology used for the CD15 begins with the renowned Philips CDM4 PRO mechanism, a miniature diecast unit with the long life, low vibration Hall effect disc motor (brushless, low noise).
Four Play
Transport and tracking control are via stepless servo electronics with analogue processing, which is still favoured by many designers. Good isolation for the CDM4 mechanism is given by damped coil springs.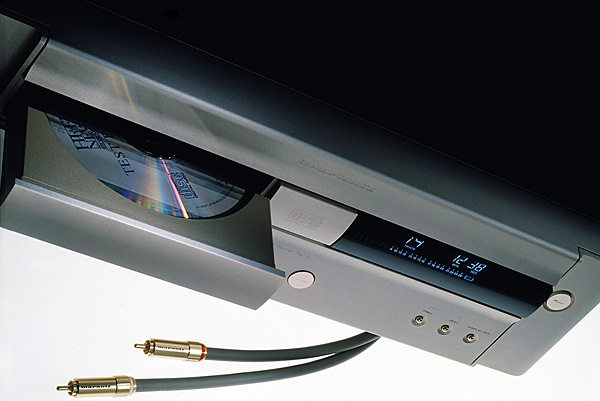 Meanwhile, a Japanese-built high-tech loader is employed together with frictionless magnetic disc clamping. All internal chassis sections are heavily copper plated including the diecast base. Side sections are ribbed and damped to control spurious vibration.
Once recovered and error proofed the data is digitally filtered in an NPC SM5803, which includes de-emphasis control. Subsequently this is processed to high over-sampling, noise-shaped Bit Stream rate in the Philips SAA7350 chip. A fast logic array divides the signals left and right into a double differential form, driving two TDA1547s (these are 1-bit FET switched capacitor networks). It has four DAC units per integrated circuit and also includes four current-to-voltage converters.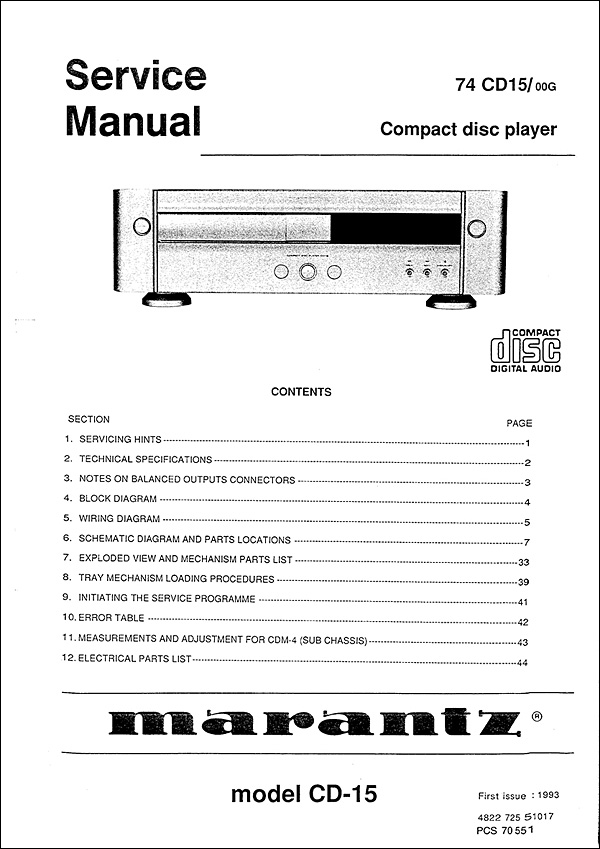 Hot Hdam
After leaving the DAC the signals reach the first differential combiner and then a second stage employing 5534 audio ICs with filtering, leading to a final amplifier to achieve the unbalanced analogue output. This stage uses the Marantz HDAM hybrid monolithic amplifier unit, first seen in the company's CD63 player. The HDAM is a high speed discrete classic op-amp that employs chip components and surface-mount technology, while the output devices comprise discrete, medium power FETs.
For the balanced XLR outputs, these buffers feed studio-grade 600ohm output transformers, the windings of which are included in the feedback loop in an attempt to maximise performance.

Against The Grain
Reference CD players included the Wadia 16, the Krell KPS20i and the Accuphase DP70V, backed by Orelle DA188 and QED Digit Reference converters. Level control was by an Audio Synthesis Passion and a Conrad-Johnson PV12. Meanwhile, power amplifiers used included the Meridian 605 and Musical Fidelity A1000 plus a Krell KSA-100S. Finally, monitoring was via Mordaunt Short Performance 860s, a Quad 63 and the Wilson System V.