Krell Illusion II/KSA-i400 Pre/Power Amplifiers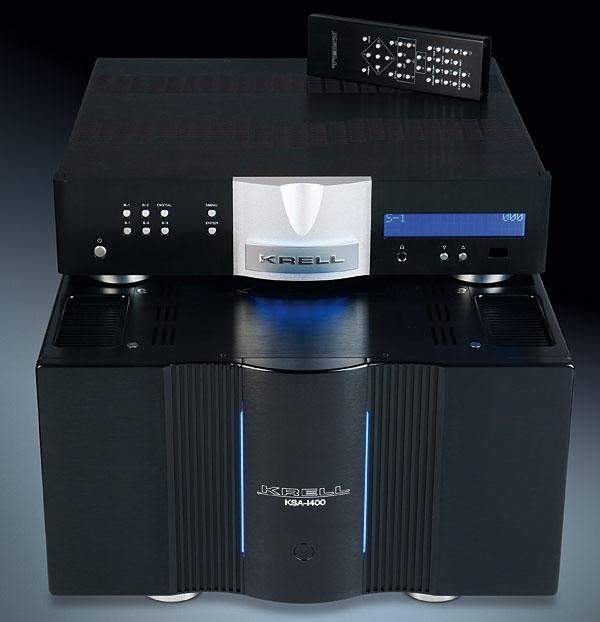 Developed to celebrate Krell's 40th anniversary, the KSA-i400 combines all the brand's proprietary circuit ideas in one very powerful amplifier. We partner it with the Illusion II
Over time, most hi-fi brands develop an image: ask any audiophile and you'll be told this one is warm, that one is all about rhythm and timing, and another is 'bright and detailed, but I could never live with it'. Of such generalisations, myths are born, and I'd say it's a pretty safe bet that most enthusiasts 'know' what Krell is all about – big, heavy, and massively powerful American amps, with the ability to drive just about any speaker to any level you want, or could imagine.
Of course, the name helps. Derived from the extinct race of highly advanced beings at the heart of the 1956 sci-fi classic Forbidden Planet, it gave the brand instant mystique when it made its debut at the beginning of the 1980s. Well, that and the company's trademarked slogan 'The Leader in Audio Engineering'. Myth becomes legend, and those with a stereotyped view of Krell's place in the hi-fi firmament will find plenty of confirmation in its latest power amplifier, the £40,998 KSA-i400.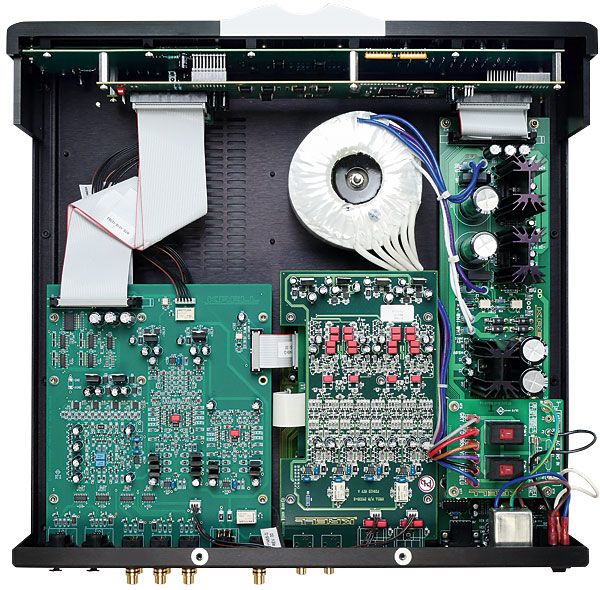 Power Of The Id
It is massively powerful – rated at 400W/8ohm – and exceptionally heavy at 73kg. Developed to mark the company's 40th anniversary a couple of years back, it's one for use on the floor, or a dedicated platform. For the purposes of this review we have added the company's £13,500 Illusion II preamplifier, a design that's been around for a while despite largely escaping the attention of the quality hi-fi press.
Offering both digital and analogue inputs, this preamplifier is served by an ESS Sabre DAC giving it limited 192kHz/24-bit capability. Even when the unit appeared – getting on for a decade back – the company acknowledged it had been too late in the development process to include a USB digital audio input, and now that looks like even more of an omission. Third-party S/PDIF-to-USB converters are available, of course [HFN Feb '17].
There's nothing whatsoever backward with the Illusion II as a purist preamp, as we'll discover, but the digital audio game has moved on apace, and the provision here accords with the legacy white on blue dot matrix display. There's no indication yet, but Krell will surely have a preamp in the works with extended digital provision, perhaps with streaming onboard, and, on my wishlist, a crisp colour OLED display.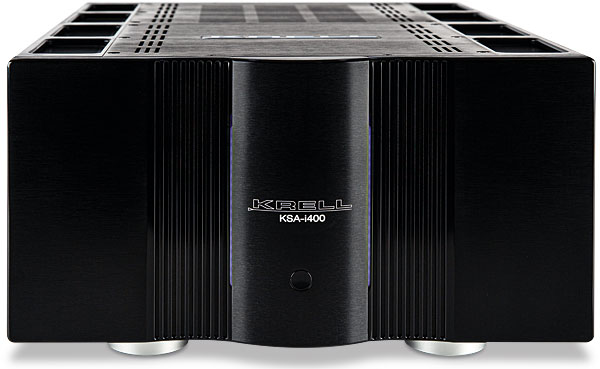 The latest in a long line of Krell power amps, the new KSA-i400 draws heavily on the company's in-house technology, developed over many years, as Dave Goodman, Krell's Product Director, describes in his interview with PM. The headline claim is that the KSA-i400 delivers its entire output, all the way up to the specified 400W/8ohm, in non-switching Class A, thanks to the company's iBias circuitry, and does so 'with absolute accuracy but without the heat produced by a traditional Class A design'.
Cool Running
As Krell explains it, this is achieved by maintaining a 'low preset current level. It doesn't matter what the signal is doing or how the speaker impedance changes with frequency, by maintaining that preset current level the amplifier is always operating in Class A'. As PM notes in his sidebar, this iBias technology has been at the heart of Krell's power amps for the better part of a decade, and the KSA-i400 adds to it with a slew of other proprietary elements, including 'XD' and 'Sym-Max' which aim to tackle any asymmetry in the amplifier's balanced, differential, and direct-coupled circuitry. Running to 16 pairs of high-power audio transistors and 8 pairs of driver transistors, correcting for any slight differences in their characteristics is not trivial. Thermal equilibrium is maintained by mounting all these devices on a continuous run of alloy heatsinking.
Two huge 2700VA transformers are stacked under a total 188,000µF of filter capacitance in the amp's power supply, while gold-plated PCB tracks and silver-plated copper bus-bars keep all subsequent losses to a minimum. This massive supply underpins Krell's claim that power keeps doubling, to 1600W into 2ohm, with the ability to drive 1ohm loads, and with peak current at 62A.

For all that, the operation of the amplifier is simple: it has just RCA and balanced inputs, plus a single set of substantial winged combination terminals, for banana plugs or spades, for each channel. The two LED light bars, one each side of the radiused centre portion of the fascia, glow green when the amp is powered up by the rear mains switch, turning blue when the front-panel switch is used to bring it out of standby. These bars either light or flash red in case of a fault, with one bar 'reporting' on each channel.
Use Your Illusion
An Ethernet port is provided on the power amp for software updates, but the only means of control from the preamp is via 12V triggers for on/standby. The Illusion II itself has two sets of balanced analogue inputs and three on RCAs, plus two coaxial, optical and one AES/EBU digital input. Outputs are also on XLRs and RCAs, alongside 12V trigger in/outs, and a socket for an external IR receiver should you want to hide the preamp away.
Front panel controls are via traditional 'pin-head' pushbuttons, duplicated on the chunky metal remote handset. There's no volume knob, but the balanced resistor-ladder adjustment has a rather a large number of very fine steps controlled by up/down buttons. This makes for precise if rather slow adjustment, but at least the blue light-bar on the preamp, which initially glows red in standby, flashes to show you that commands are being received and acted upon. There's a mute button on the remote should you wish for a swifter pause or restoration of output level.