Focal Kanta No1 Loudspeaker Page 2
Squeeze's 'Tempted' [Singles – 45's And Under; A&M Records – CD 3338] illustrated this to great effect. It's a spacious analogue recording with a strong bass groove, a 'big' drum sound overlaid by a thick electronic organ, over which vocalist Paul Carrack does his stuff. This speaker delivered all the elements of the mix in good proportion, with no hardness to the vocals that, with lesser loudspeakers, have been known to sound brittle.
Bass was pretty fulsome here too, while the midband sounded even and the treble detailed but refined. Nothing grated, and the result was very pleasant indeed to behold. I thought back to hearing this track on Focal speakers of yore, before the flax cone was introduced, and remembered how things could sound a tad glassy and hard. Not so here.
As I already suggested, despite its couthness, this speaker doesn't airbrush every recording into something it isn't. The indie pop of Prefab Sprout's 'Till The Cows Come Home' [Protest Songs; Kitchenware Records kwcd 4] is by no measure an audiophile recording, and sounds quite cloudy. Yet the Kanta No1 proved its ability to cut through the mush and show what's really buried on that master tape.
This it does thanks its combination of a delicate and open-sounding tweeter, a well-executed crossover and that surprisingly capable flax mid/bass unit. It carried the texture of the backing keyboard beautifully, alongside the lively drum kit work and incidental harmonica playing. Hi-hat cymbals sounded realistically metallic without grating, while singer Paddy MacAloon's voice had a clean and accurate timbre to it. On some speakers, there are moments when his lead vocal is unintelligible, but the Kanta No1 carried the day with a consistent and seemingly reliable poise.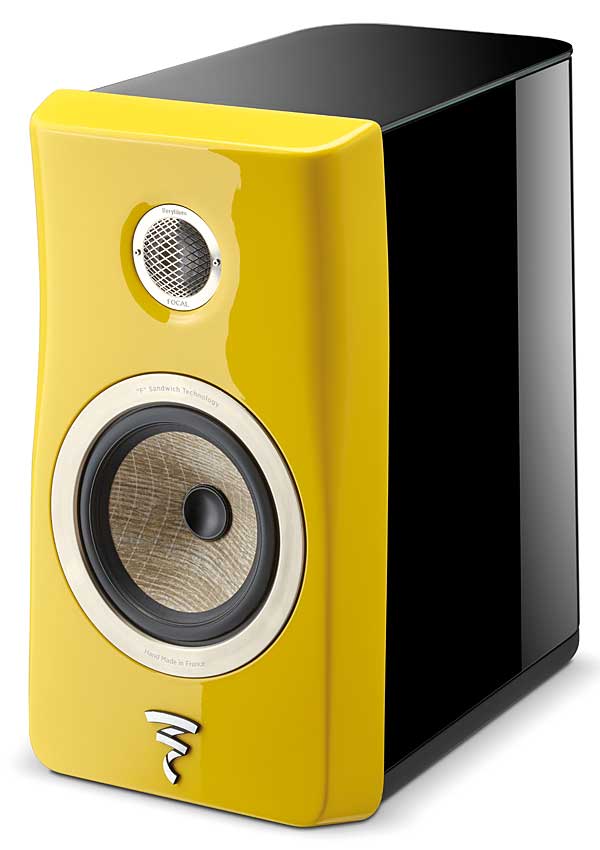 Perfect Time
This track relies somewhat on the energetic cymbal work to give it rhythmic impetus, and Focal's new standmount communicated this really rather well. There's a sprightly feel to the way it goes about making music – a certain spring in its step. It's all the more enjoyable on heavier, beat-driven programme material such as Madonna's 'Holiday' [Madonna; Sire 9 23867-2]. This is a slick production from Jellybean Benitez and this speaker unwraps it before your very ears.
The bass synthesiser modulated in an appropriately animated way, powering the song along. Above this there was a wealth of percussive detail to take in, all delicately rendered. The lead synthesiser stabs were superbly syncopated to the backing percussion, with congas and woodblocks easily discernible, alongside the funky rhythm guitar and programmed drum machine snares and handclaps. Everything arrived in perfect time, alongside a clean and smooth portrayal of Madonna's vocals. This track can really sound like a dog's dinner through some speakers, yet here it sounded completely at ease.
Supersized Acoustic
With its excellent detailing and fleetness of foot, you'd expect the Kanta No1 to track dynamics well – and so it proved, up to a point. The soulful, soft rock strains of Steely Dan's 'Babylon Sisters' [Gaucho; MCA Records MCAD-37220] were a real pleasure. The music sounded vibrant and alive, with brooding saxophone breaks and a catchy, walking bass line playing off the drum kit. It unlocked a wealth of expressive detail, highlighting the subtle accents of the brass section.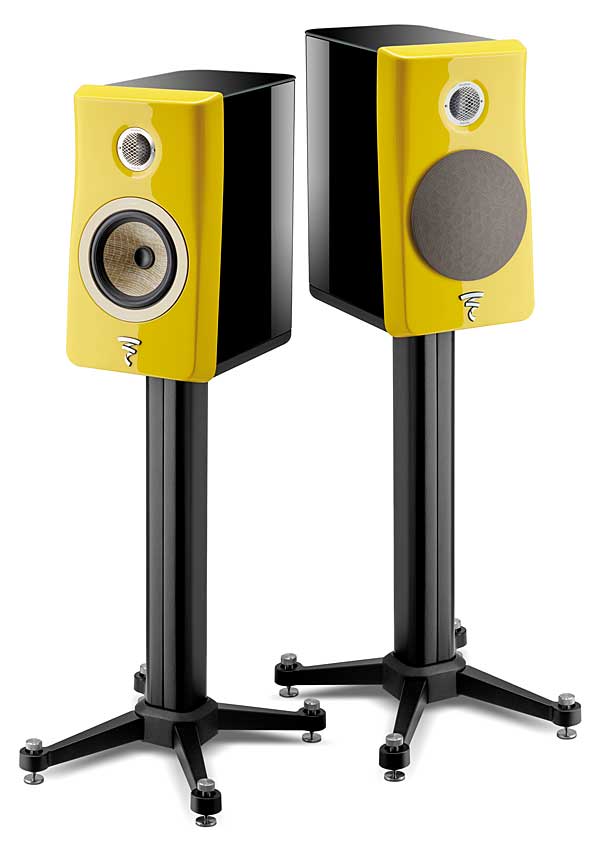 However, at high listening levels there was a touch of compression evident. As the chorus kicked in, with backing vocals competing for attention alongside the Fender Rhodes keyboard and brass, the ensemble lacked the power and poignancy possible from a larger loudspeaker. Of course, if it did, then there'd be no need for the Kanta No2 or No3...
Nevertheless, the No1 need make no excuses for its soundstaging as it proved well able to project the song's supersized, 'stereo wide' acoustic while performing a convincing disappearing act. This was particularly enjoyable with a classy recording like Haitink's reading of Vaughn Williams' Symphony No 2 [EMI CDC 749394 2]. Here the Kanta No1 placed orchestral instruments in space accurately with convincing depth perspective too.
This little loudspeaker obviously laps up a goodly amount of power, casting a soundstage that belies its diminutive dimensions. The Vaughn Williams recording also benefited slightly from the Kanta No1's subtle upper bass warmth, which added to the sensation of scale. The overall result was a beautifully spacious sound that only made me want to keep on listening.
Hi-Fi News Verdict
Premium-priced standmount speakers have much to prove, with few excuses made. The Focal Kanta No1 meets the challenge head on – it's a highly enjoyable listening companion available in a wide choice of colourways to enhance its charm. Its mixture of smoothness, insight and rhythmic dexterity makes it an essential audition for any audiophile looking for an able all-rounder for duty in a bijou listening space.