EarMen Staccato/Tradutto/CH-Amp and PSU-3 Streamer/Headphone Amp Page 2
Radio Ga-Ga
Besides that niggle, the Staccato turns out to be a capable streamer based upon the proven StreamUnlimited platform. Control is via a dedicated app, which features streaming services, Internet radio and the ability to playback files via UPnP. There's a lot here, although support for multiple radio services and the Airable cloud platform means there's a bit of duplication too. And clearly it's a work in progress, as some streaming options are still under wraps, including Roon certification, which is pending. Spotify Connect and Tidal Connect are up and running, though, and the Bluetooth option is made acceptable by the support for three aptX codecs.

Put It In Neutral
During my listening I alternated between two headphone-focused listening set-ups: utilising the full stack and streaming via the EarMen app, and leaving the Staccato streamer out of the equation and outputting to the Tradutto directly from my iMac via USB and Roon. This didn't expose any real differences, but connecting directly to the DAC via USB did allow for native playback of DSD and checking of sample rates and frequency.
According to its basic specification, Final's Sonorous VI headphone is a potentially challenging drive – although an over-ear model, it has an IEM-like impedance of only 8ohm, albeit with a high 105dB sensitivity – and its 'high-res' demeanour can quickly head off into overbright territory. Yet the CH-Amp quickly showed itself to be neutral in its disposition, keeping listening pleasant and ear-friendly. The low source impedance of the 6.35mm headphone output is a boon here, as the Final headphone is easily enticed to deviate from its tonal balance on amps with a moderate impedance [including Naim Audio's Uniti Atom HE, HFN Aug '21].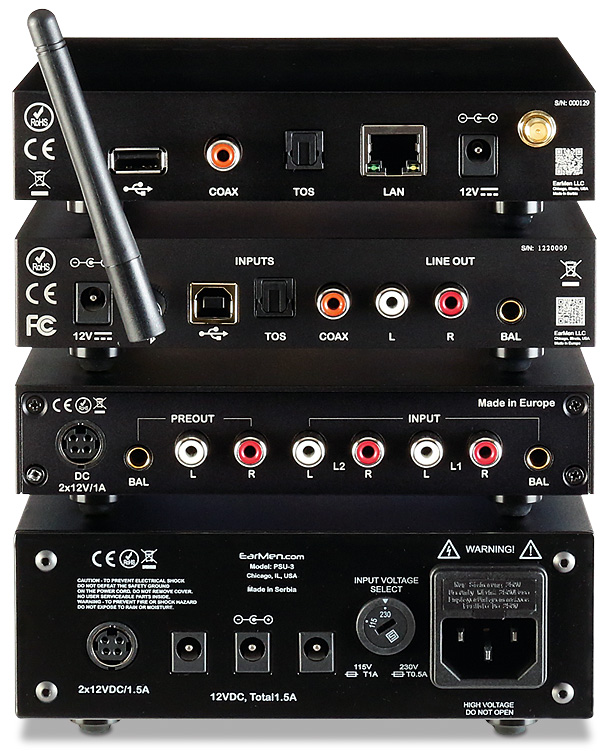 Via the EarMen system, this was one of the few times I've been convinced to keep listening to these cans. In fact, sampling the remarkable Get On Board [Nonesuch Records] – the first time in half a century that legends Ry Cooder and Taj Mahal have been in the recording studio together – I was smitten with what I heard. Tracks like 'Hooray, Hooray' have a live feel to them, befitting the blues/country genre. With Mahal on the harmonica to the left, and Ry's son Joachim handling percussion off to the back of the stage on 'Midnight Special', there was an excellent sense of separation and clarity.
Old Romantic
Changing to an even harder headphone to drive, Beyerdynamic's DT1990 Pro, and using the balanced connection, I noticed the CH-Amp automatically reduces its output volume to zero. This is a welcome feature as it limits the danger of damaging a headphone (and your ears) when exchanging a high-impedance design for earbuds, for example, that are more sensitive.
The recently remastered 1987 recording of Wagner's 'Siegfried' at the Royal Swedish Opera [Sterling CDA1847] remains a bit noisy, but doesn't detract from – and maybe even enhances – the listening experience. It's very much a 'sat in the middle of the opera house' delivery, with the stage off in the distance, which suits the fairy tale like ambience. But there's no detachment from this highlight of Romanticism, as the EarMen stack was equally adept at portraying grand dynamic set pieces as it was softly lifting out the smallest detail.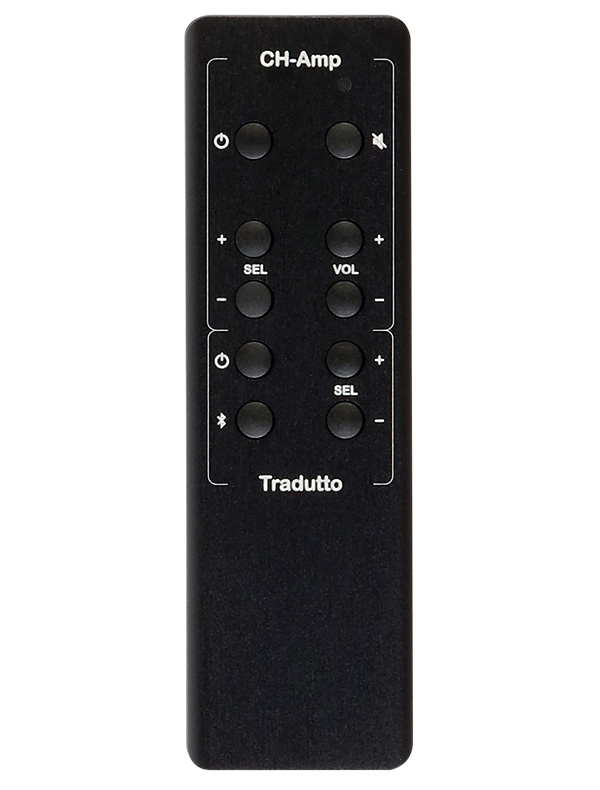 Audiophile Partner
The amplifier isn't one for embellishment, though. That isn't a downside, but with flattish studio headphones like the Beyerdynamic DT1990 Pro the neutral approach of the CH-Amp doesn't always deliver the thrills you might desire, particularly from genres like rock and pop. Otherwise, its even-handedness is a positive attribute when swapping around audiophile models, such as Focal's Elear or Denon's AH-D7200. And it was with the latter headphone that the massive organ tones during Hans Zimmer's 'Medley: Interstellar' [Live In Prague, Eagle Vision ERBRD5338] remained taut, controlled and perfectly balanced within the mix, which isn't always a given!
Hi-Fi News Verdict
While its Staccato's streaming experience could use more polish, this EarMen stack should still appeal to headphone buffs looking for an all-in-one system offering the advantages of separate components. The adroit CH-Amp can handle most cans, and the Tradutto digital hub is no slouch either. It really is a miniature powerhouse, bringing a very big performance to very limited deskspaces.