DS Audio DS-W3 Cartridge Page 2
It is also important to note that this energiser, like the Master models, allows you to choose between balanced XLR and single-ended RCA outputs, with a choice of 30Hz and 50Hz filters. I certainly preferred the balanced output, while the filters came into play when I switched loudspeakers from Quad ESL63s [
HFN
Sep/Oct '81] to Falcon Acoustics LS3/5As [
HFN
Dec '18], and then to Wilson Sasha DAWs [
HFN
Mar '19]. And these settings can be easily determined by ear, because the DS-W3's delivery is as revealing as any you will hear, especially at the frequency extremes.
Another issue to consider is how the DS Audio DS-W3 – indeed, all DS cartridges – seems immune to tonearm influence. I tried it in a straight carbon-fibre-tube arm, a J-shaped metal-tubed arm and a straight titanium arm, and the tracking, silences and other concerns remained so truly constant that it was a struggle to differentiate between them. Indeed, even with a severely-warped LP, in a deck costing 1/10th the price of the entire package, the DS-W3 tracked without complaint.

Wide Open
Although I tried both DS Audio's least expensive energiser and the Master model, I settled on the DS-W3 cartridge/energiser pictured and tested here as it's this natural pairing that really concerns us. My notes include mention of the superbly recorded Muddy Waters and The Rolling Stones live set Checkerboard Lounge – Live Chicago 1981 [Eagle Vision/Ward VQBD-10107], where the initial impact was the recreation of the club's soundstage, so airy and so wide open and perfectly defined that I immediately thought of it as 'Denon's DL-103 on steroids'. Yes, it's that huge.

I was able to match liner notes to lineups, so even a non-musician like me could distinguish Ron Wood's guitar from that of John Primer, and Mick Jagger's distinctive vocals struggling to match the legitimacy of Muddy Waters' gruff tones. What the new DS Audio system brought to the performance was an opening up of the sound such that a listener with forensic tendencies could more easily home in on a particular performer.
Still with live material, and even more illuminating, was Eric Clapton's Crossroads Guitar Festival 2019 [Rhino/Reprise RI 628789], with a stellar lineup including Jeff Beck, Buddy Guy, Sheryl Crow, Bonnie Raitt, Keb' Mo' and of course, Slowhand himself. I could only marvel at the way the cartridge emphatically recreated the sound of each guitar, Fenders vs. Gibsons, solid-bodied vs. semi or acoustic.
I don't want to portray the DS-W3 primarily as a tool for analysis, and seasoned listeners know that too diagnostic a sound can be fatiguing, because the DS Audio 'sound' is both unforgiving, revealing warts and all, while also being gently ameliorative, eg, the way it handles warps. On 'Baby, Please Come Home', with Jimmy Vaughan on guitar and Bonnie Raitt on vocals, the fear of 'too much information' proved groundless.
Mission Impossible
Too much information? This track places a traditional electric blues band in front of a horn section, with a massive, Hammond-y organ pumping away. What resulted was the near-impossible combination of a Spector-esque 'Wall of Sound' but with such precision that nothing was swamped by the rest. Better still was the sensation of stage depth, which – if one could look at the soundstage from above – was a big, fat oval stretching from wall to wall.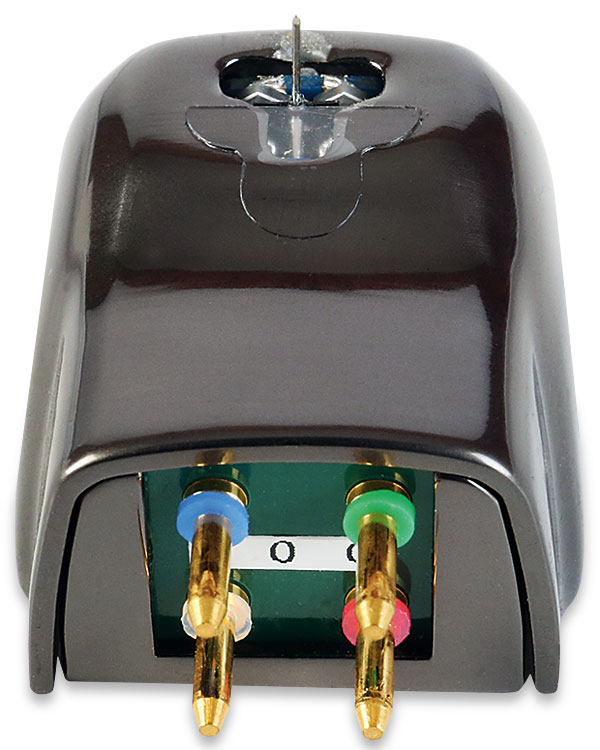 Sailing through the mono tracks on the The Beatles' ...The Christmas Records [Apple/Universal 02557 91485] also proved revelatory. These remastered transfers from what were only previously available on low-fi flexi-discs, a lone compilation LP from 1969, also of so-so sound quality, or via bootlegs which were needle-drops of either, were elevated to another level entirely by DS Audio's duo.
Yule Love It
While regarded merely as the Fab Four fooling around in the studio to offer an annual thanks to the Official Beatles Fan Club's members, the details exposed by the DS-W3 were ear-opening – even to this aged fan who's heard them countless times. The festive sound effects and snippets of chat revealed as much as any documentary about the band's evolution when all seven singles were played chronologically. And the mono aspect? Rock-solid central positioning, even from coloured vinyl 7in discs. I am dazzled.
Hi-Fi News Verdict
With the DS-W3 pairing, DS Audio has again created an upgrade which – rather than confound previous owners – increases the number of choices while reinforcing the avoidance of obsolescence. New to the brand? Buy the package. Existing user due for an upgrade? Either component will yield a boon. The DS-W3 is among the best yet, certainly at the price point, and I'll despair when it's returned.