Donovan: What's Bin Did And What's Bin Hid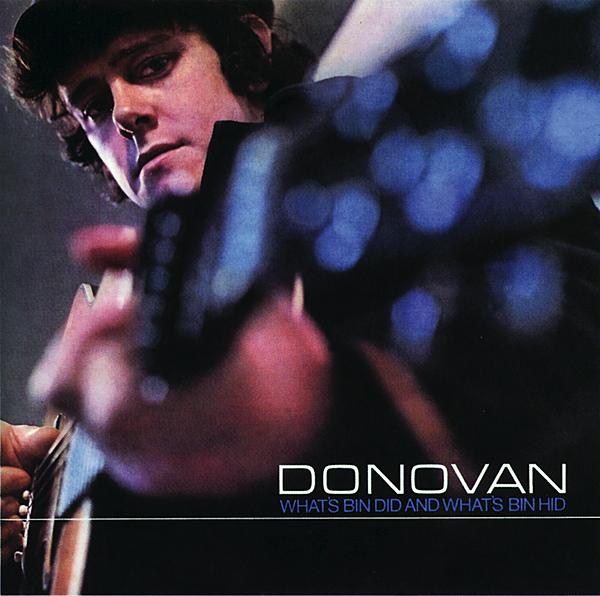 Steve Sutherland listens again to the debut LP that catapulted a teenage singer to stardom as over half a century later the album is re-released on 180g vinyl
Dylan digs Donovan!' This was the headline on the front cover of British weekly Melody Maker, on the 8th of May 1965. It wasn't true of course – not remotely so.
Bob Dylan's on tour in the UK, an event immortalised by DA Pennebaker in Don't Look Back which finds the director and his film crew documenting the singer's every move around our sceptred isle. A recurrent theme is Dylan's irritated fascination with a young Scottish folk singer, Donovan Philips Leitch, touted by the press as the first in a long line of 'New Bob Dylans'.
Who He?
'Donovan! Who is this Donovan?' Dylan whines, the cameras capturing him opening a paper to be confronted by yet another article on the newcomer. He meets up with Alan Price, Geordie keyboard player with The Animals, whose 'House Of The Rising Sun' has so impressed him. Price says 'he's a very good guitar player,' adding, 'better than you'.
Price continues: 'He's all right. I like him. He's not a fake'. Dylan points to the newspaper clipping and says, 'Well, I got him up on the wall'. And as the camera pulls away, we see a picture frame transformed into a collage. Beneath Donovan's article, written in bold is: 'Don't be fooled by a pretty face. Cos we're not'.
Later Dylan is being presented with an award for the most promising artist of the year and the best-selling folk record, The Freewheelin'. Dylan says to his manager, Albert Grossman, 'I just don't want it. Tell them to give it to Donovan!'.
Inside the ballroom where the award is to be presented, the cameras find Dylan reading another Donovan feature in a newspaper. Over the background music, the documentary captures him shouting to a friend, 'Donovan! He's our target for tomorrow!'. Eventually. Dylan gets to meet Donovan in a hotel room.
There's a party going on and someone has thrown a glass out of the window. The hotel manager isn't happy and Dylan immediately blames a member of Donovan's entourage. 'I'm not taking no f***ing responsibility for cats I don't know, man. I got enough responsibility with my friends and my own people.' Dylan then gives the man a shove and declares, 'Be groovy or leave!'. They both decide groovy's the best option and the party continues.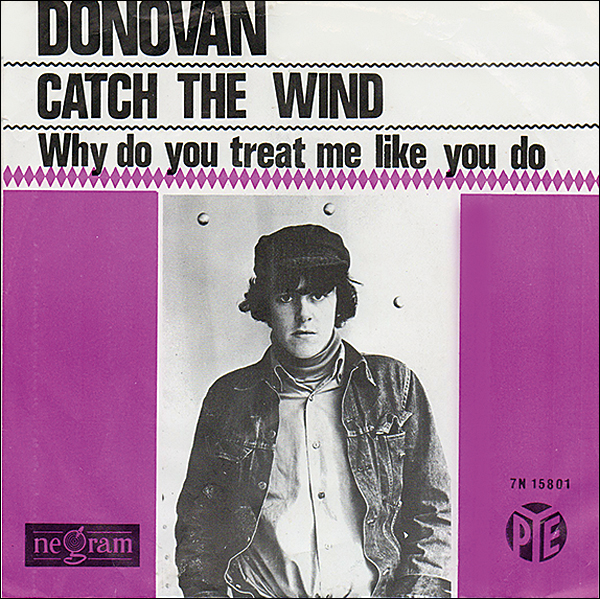 Embarrassed, Donovan attempts to cool things down by playing a song. He starts to perform one of his own numbers, 'To Sing For You', and halfway through, Dylan half-shouts half-sneers, 'Hey, that's a good song, man!'. He then picks up his guitar and performs a combative version 'It's All Over Now Baby Blue' as if to put the upstart firmly in his place.
Instant Hit
As it turns out, Dylan is dead right to get the jitters over our Don. Over the course of 1965, Donovan is transformed from an unknown, unsigned musician to an international star. After busking around the continent, he'd been discovered by a failed musician turned pop group manager called Peter Eden who persuaded a talented songwriter pal Geoff Stevens to co-manage his new teenage find.