darTZeel NHB-18NS/NHB-468 Pre/Power Amplifier Page 2
The displays on the power amps are functional, with a set of little buttons below them to select, for example, an extremely accurate output power meter (reading watts into 8ohm), or dim/turn them off completely. Inputs and outputs are conventional – apart from the use of the single Cardas terminal for speaker connection and, again, a proprietary Zeel 50ohm BNC input as well as XLR and RCA.

Power And Precision
Not that the NHB-468s need to shout about what they can do, for while they didn't quite live up to darTZeel's billing as the most powerful amplifiers it has ever developed they did comfortably exceed their manufacturer's claims of around 450W. So these are powerhouse amps by any standards, but used with the uncommonly quiet NHB-18NS preamp, they are capable of remarkable finesse, too.
Playing Anna Fedorova's Shaping Chopin recital [Channel Classics CCS 43621] through our usual Melco/dCS Vivaldi One front-end [HFN Feb '18] and B&W 800 D3 speakers [HFN Oct '16], the darTZeel trio instantly created a wonderfully delicate and well-ordered sound, its luminosity and fine combination of weight and speed bringing out the quality of both performance and recording. Similarly, with Patricia Kopatchinskaja and Sol Gabetta's enormously entertaining Sol & Pat [Alpha Classics ALPHA757], the fluency and dexterity of the darTZeel amplifiers was evident on the variety of violin and cello duets, including a short, playful riff on the James Bond themes. As we heard with the piano, the fine depiction of the tonality of the two instruments was especially attractive here – well, that and the sheer musical enjoyment on offer.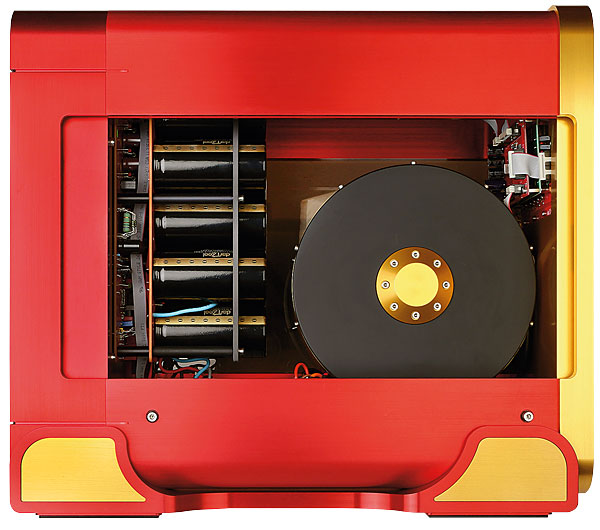 Not that this amplifier combination reserves its talents for simple recordings. With the lush production of Elton John's latest release, The Lockdown Sessions [EMI/Rocket EMICD 2051], the darTZeel amps' big, weighty presentation kicked off the album with its throwback references of 'Cold Heart', complete with Dua Lipa singing the 'Rocket Man' chorus, to grand effect. Then the opening of the cover of The Pet Shop Boys' 'It's A Sin' sees the amps conveying the delicate quality of Olly Alexander's voice before Our Reg slams in with full retro-disco pomp, all arpeggio'ing synths, pounding bass and strings.
Meanwhile the duet with Stevie Wonder, 'Finish Line', finds those big monoblock amps unleashing their power on the gospel-tinged arrangement, while keeping the distinctive voices front and centre. The production here is decidedly magnificent – not for Elton a few tunes accompanied by solo piano, recorded in a back room – and it sounds fabulous via these flagship amps.
About Turn
Take music working in the opposite direction – the opening of the Marin Alsop/Philadelphia Orchestra recording of highlights from Gershwin's Porgy & Bess [Pentatone PTC5186883] – and the way the darTZeel amps deliver all the power of the orchestral introduction, with rasping brass and thundering percussion before dropping into Angel Blue's scintillating 'Summertime', is entirely spine-tingling. Play hi-fi trainspotter, and you could also point out how well the amplifiers, driving the big B&W 800 D3 floorstanders, summon up the live presence of the recording, but really this is an experience all about musical and emotional impact – and you get that by the truckload.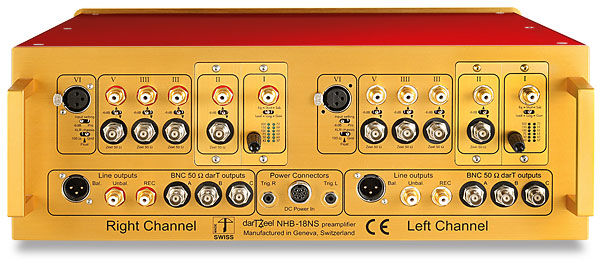 That ability to get to the heart of the music is what you're buying here, and with the joyous Amsterdam Sinfonietta/Thomas Oliemans recording of French chanson, Formidable! [Channel Classics CCS43321; DSD128] both the exuberant playing of the band and the crisp, expressive vocals are a delight. Clearly, all concerned are having huge fun, and that translates into a smile on the listener's face – making the heart go 'Boum!' as the brass solo winds around the singer. The Sinfonietta really swings on this set, and the combination of weight, speed and lightness of touch here serves the recording so well.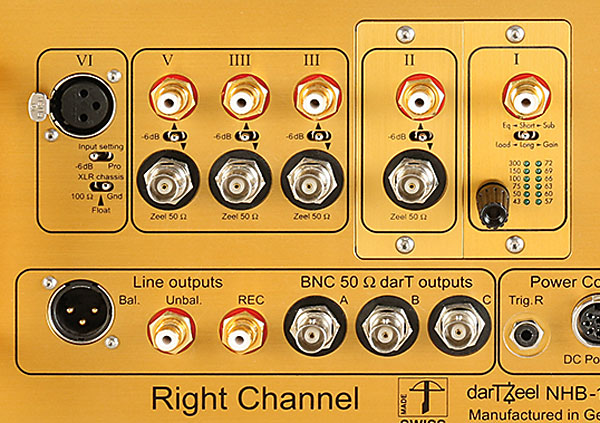 All That Jazz
Oh yes, it does jazz, too. You only have to swerve the bre-e-e-eathy sax audiophile stuff to realise that. Play Monty Alexander and Freddy Cole's reggae-flavoured take on 'Straighten Up And Fly Right' from Alexander's My America [Telarc SACD-63552] and that generous but precisely ordered sound serves well both the voices and the tripping accompaniment. Similarly, on Kyle Eastwood's Cinematic set [Jazz Village DISCO19CD01], Adele's portentous 'Skyfall' becomes an exuberant and electrifying charge, with each member of the band stepping up to take a solo against the engine room of Eastwood's bass and arranger Chris Higginbottom's super-crisp drumming.
Brandon Allen's sax break is especially toothsome, as is the way he and Quentin Collins carry the theme, the amps again delivering superb instrumental timbres and entirely glorious musical flow. And they can certainly rock, delivering a swift wake-up call to the speakers with the opening of Yes's 'Roundabout' [from Fragile, Elektra WPCR-14167; DSD64] before settling down to a rumbling, thundering drive.
Yes, this darTZeel trio can be all polite and clean when you want, but even better they can be growly and clean – it's Swiss precision, not reserve, you know.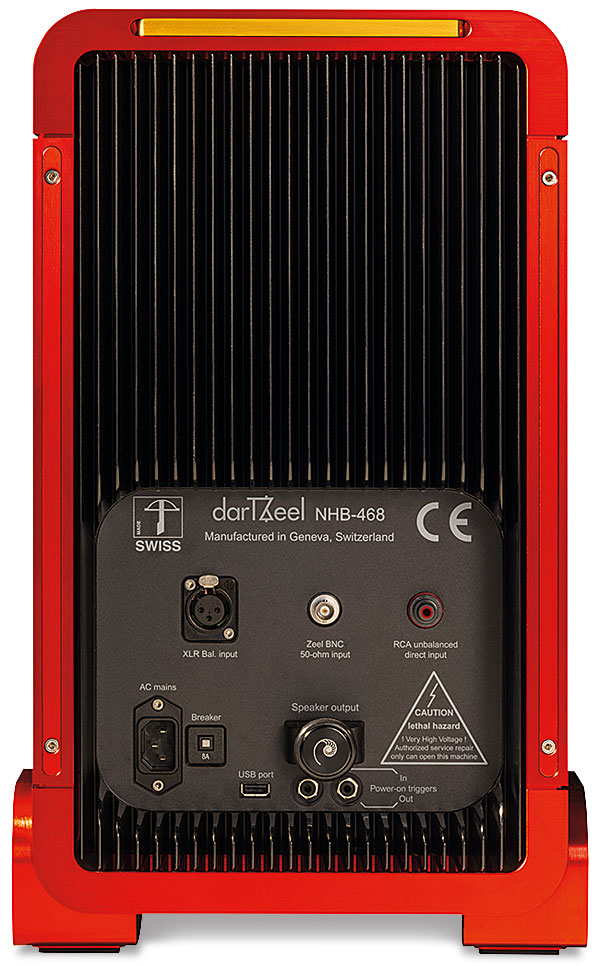 Hi-Fi News Verdict
It's hard to be objective at this price level. Rationalise it down to 'yes, but is it ten times better than a £20,000 combination?' and we'd be missing the point. Yes, this is more than most of us will ever spend, but that doesn't stop these superb amplifiers being objects of desire by dint of sheer musical enjoyment, even if the styling is likely too, er, 'intense' for most. Conspicuous consumption, anyone?