CSN&Y: Déjà Vu
Adding Neil Young to CSN brought supergroup status and a multi-selling album, but the band were not happy, says Steve Sutherland, as he hears the 180g reissue
This is Graham Nash talking about David Crosby just over a year ago: 'Who are you? Are you a decent person? Or are you an a**hole? It would be very easy for me to get into why I don't want to do any more Crosby, Stills and Nash or Crosby, Stills, Nash & Young work. There are too many reasons. It's too complicated. It's too painful. I'm just telling you, it's over. It's an incredible shame because when we're good, we make very good music that touches people's hearts and changes their minds. But he tore the heart out of CSN and CSN&Y because he's not a really great person'.
This is Graham Nash's eulogy written a couple of months ago on the news of David Crosby's death: 'It is with a deep and profound sadness that I learned that my friend David Crosby has passed. David was fearless in life and in music. He leaves behind a tremendous void as far as sheer personality and talent in this world. He spoke his mind, his heart, and his passion through his beautiful music and leaves an incredible legacy'.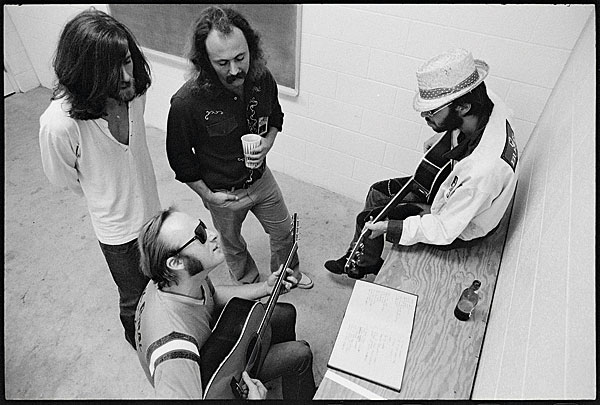 Friends And Enemies
This was David Crosby on Graham Nash a few months before Crosby died: 'I don't expect to be friends with Graham at any point. He gave the impression of looking after me, but apparently that was all just trying to keep the money coming. I'm not going to talk to him. I don't want to talk to him. I'm not happy with him at all. To me, that's all ancient history, man... He changed from the guy I thought was my best friend to being a guy that is definitely my enemy'.
As if this wasn't enough, here's David Crosby on Neil Young about a year ago: 'Neil hates my guts because I said bad stuff about his girlfriend [the actor Daryl Hannah]'. Crosby had called Hannah 'a poisonous predator' in an online rant. The Cros wasn't done though: 'Neil Young is probably the most self-centred, self-obsessed, selfish person I know. He only thinks about Neil, period. That's the only person he'll consider. Ever!'.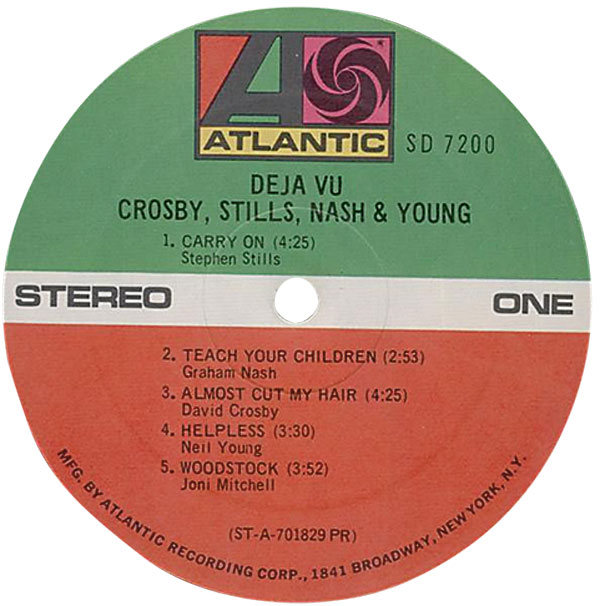 Young, understandably, cut off all communication with Crosby but here he is on learning of his death: 'David is gone, but his music lives on. The soul of CSN&Y, David's voice and energy were at the heart of our band. His great songs stood for what we believed in and it was always fun and exciting when we got to play together... David was the catalyst of many things. Love you man...!'.
You can't help but laugh. I know you're not supposed to speak ill of the dead but, honestly, this lot are ridiculous. Forgiveness? Hypocrisy? Probably both.
Soap Stars
Where's Stephen Stills in all this? Well, on Crosby's passing he said: 'He was without question a giant of a musician, and his harmonic sensibilities were nothing short of genius. The glue that held us together as our vocals soared, like Icarus, towards the sun'. This is the same Stills who has been on-and-off so bonkers down the years that Young has pulled out of several tours and recording sessions with him.
The seeds of this unseemly soap opera were sewn way back in 1969, at the recording sessions which resulted in the album we're here to examine, Déjà Vu. It was to be the first CSN&Y LP, following on from CSN's debut, which had been a revelatory masterpiece of ethereal harmony. The addition of Young, at the suggestion of the band's label boss at Atlantic, was to assuage Stills' desire to add a rocking element to their folksy debut, even though Young and Stills had ego-wrestled through the brief existence of their first group together, Buffalo Springfield, until Young had walked away. CSN&Y was hailed as the first American supergroup but as it turned out it was neither what you might call super nor was it really a group.
On The Take
The sessions at Wally Heider's Studio in San Francisco were somewhere between fraught and unpleasant. Stills was on a perfectionist trip and, as the principal musician, insisted on take after take and endlessly cleaning things up. His later estimation was that the album had taken over 800 hours to record. Crosby, distraught by the recent death of his girlfriend in a car accident, was often in tears, self-medicating through the pain. Nash had been dumped by Joni Mitchell, and the best thing you could find to say about his famously saccharine nursery rhyme contributions to the album in the form of 'Teach Your Children' and 'Our House' were that they were exactly the sort of privileged drippy hippy drivel which drove the bored and disenfranchised youth to eventually conjure up punk.
Young refused to play on both those tracks, also deciding pretty early on that he wanted to participate in name only and so recorded his tracks separately in Los Angeles, with no input from the others until he brought them in to add backing vocals. 'Country Girl' was actually two old Buffalo Springfield songs cobbled together with a new chorus. In other words, Young's effort on behalf of CSN&Y was minimal.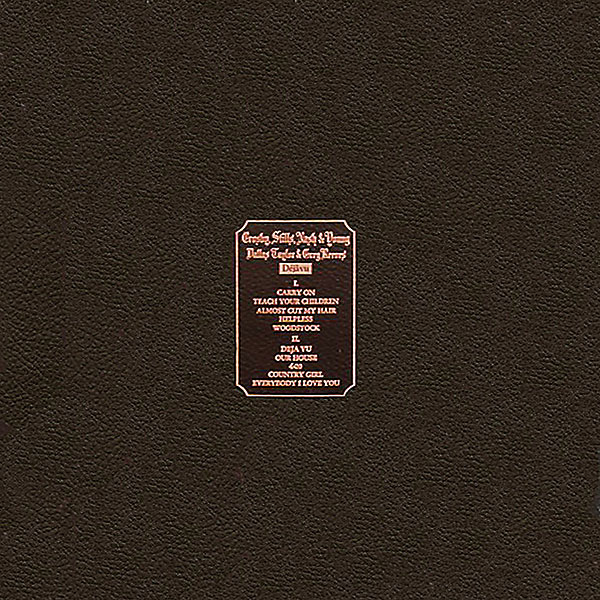 Western Electric
Stills later admitted that making the album was 'like pulling teeth', but despite all the nonsense there were a few nuggets. Stills' 'Carry On' was the album's most spontaneous piece, put to bed within eight hours, and it shows. There's a spirited life to it which makes the listener yearn for what else could have been achieved had circumstances been kinder. 'Everybody I Love' comes close to that, Stills injecting a heady whiff of Latin into the mix.
Not too bad are '4+20', a Stills blues, and Crosby's title track which mucks about in the same sublime territory as 'Guinnevere' from the CSN LP. His 'Almost Cut My Hair' is a daft paranoid ditty about living in fear of the Man, the lyrics richly deserving of ridicule but discovering some salvation in the rough and agonised vocal.
Best of this bunch is their take on Joni Mitchell's 'Woodstock', the wafty original granted some oomph by Stills' electric instincts as the band, for once, all played together. It was a hit when released as a single, as were the two Nash contributions, and when the album was released in March 1970, wrapped in a faux leather gatefold with the participants captured in sepia pretending to be Wild West outlaws, it too was already a hit. Pre-orders in anticipation of another CSN topped $2million.
Re-Release Verdict
Issued in January by Rhino Records on 180g black vinyl [0603497842025], this single-platter release follows the 2021 '50th Anniversary' deluxe boxset of CSN&Y's Déjà Vu, and features the same remastered audio and original cover art. Want more than the ten tracks here? The boxset [R2 625238] adds demos, alternate versions and outtakes across four CDs and one LP, plus a hardback book with rare photographs annotated by filmmaker Cameron Crowe. HFN