Cat Stevens: Teaser & The Firecat
Boasting three of his most cherished songs, this LP would put Stevens in the vanguard of the '70s singer-songwriter movement. Steve Sutherland hears the 180g reissue
In Malibu, it seems, miracles really do happen. 'I was an Englishman. I didn't know it wasn't wise to go out at that time of day and take a swim, so I did. I decided to turn back and head for shore and at that point I realised, "I'm fighting the Pacific". There was no way I was going to win. There was no-one on this earth who could help me so I did the most instinctive thing... I called out to God and said, "God, if you save me, I'll work for you", and in that moment a wave came from behind me and pushed me forward. He saved me... The tide somehow had changed and I was able to get back to land.'
Feline Groovy
This is Cat Stevens recalling the incident in the hip coastal resort just north of Los Angeles, California, in 1976 which changed the whole course of his life. Not long after his divine rescue he read the Qur'an, changed his name to Yusuf Islam and turned his back on a thriving and lucrative musical career to pursue the path of his new-found devotion. Thing is, Mr Stevens was a fellow prone to epiphany and it's an earlier episode which concerns us here.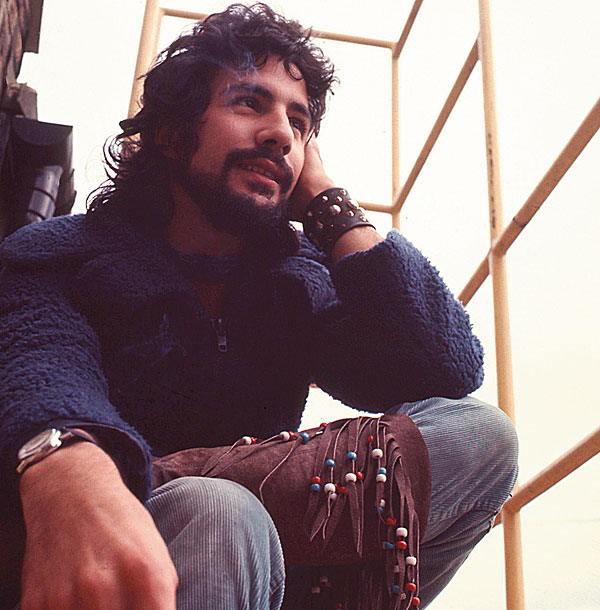 Cat was born Steven Demetre Georgiou to Greek restaurateurs in Central London. He calculatedly changed his name for hit parade purposes, 'because people like animals', and was a groovy pop singer with puppy dog eyes and a string of smashing Top Tenners to his name including 'I Love My Dog (As Much As I Love You)', 'I'm Gonna Get Me A Gun' and the rather spiffing 'Matthew And Son', which reached No 2 in the UK.
It was all very swanky and catchy Carnaby Street Swinging Sixties fare. The stripling lad also toured with Jimi Hendrix, had to fight off the amorous attention of hordes of dolly birds on a nightly basis and the world, as they say, was pretty much his oyster.
But then, in 1969, at the very height of his fame, the fates – or the powers that be, if you will – struck him down with tuberculosis. It was touch and go for a while, but our Cat pulled through and spent months in hospital followed by a full a year of recuperation, which gave him time to reassess his lot. 'To go from the show business environment and find you are in hospital, getting injections day in and day out, and people around you are dying, it certainly changes your perspective', he said later. 'I got down to thinking about myself. It seemed almost as if I had my eyes shut... As a young man searching for wealth and success, at first, then almost dragged underground after a battle with fame and Faustian demands of the music business, I was hospitalised and that's when I started my most important journey: the search for meaning.'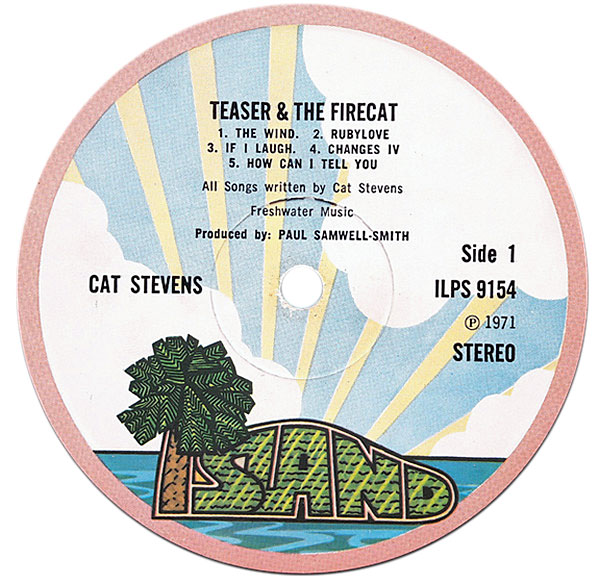 Meet The Folk
As a consequence of all this interrogation of the soul, he took up yoga and meditation, became a vegetarian and began to explore multiple religions. He also wrote about 40 songs which differed in style and depth from the career he'd been forced to abandon. He wanted no more of the slick, orchestrated pop production that had seen him succeed thus far, plumping instead for a folkier sound to framework his new-found enlightenments. A series of arguments saw him dropped from Deram, his label up to that point, and he re-emerged more self-assured and sexier than ever, his voice deeper, his looks luxuriant.
'I was a pretty skinny guy', he recalled. 'If I turned to the side, I'd disappear. People were taken by my long curls, my beard and my black guitar. It was all very romantic. The beard came about when I was in hospital. I just stopped shaving.'
Hawking around his new songs, he auditioned for Island Records supremo Chris Blackwell who signed him up on the spot with a contract granting Cat an enviable amount of artistic freedom. This led to the release of a triumvirate of classic albums, fit to stand alongside Carole King's Tapestry, James Taylor's Sweet Baby James, Joni Mitchell's Blue, Simon & Garfunkel's Bridge Over Troubled Water and other exalted works from the heady heights of the early '70s singer-songwriter era.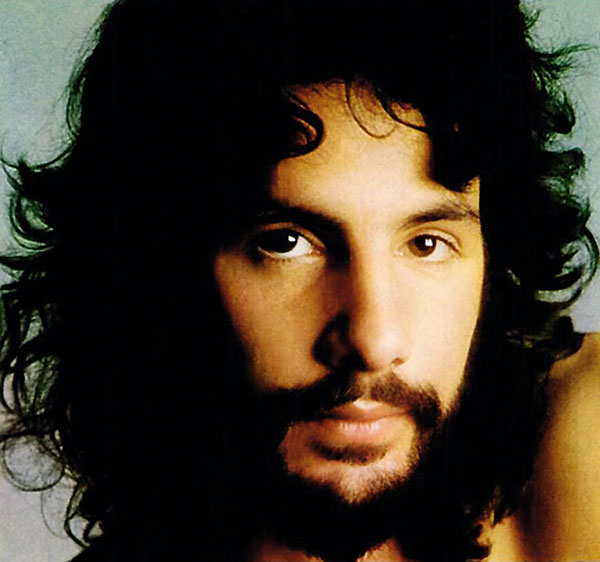 Teaming up with ex-Yardbirds bassist Paul Samwell-Smith as producer, Cat created 1970's Mona Bone Jakon, Tea For The Tillerman (also 1970) and the one we're celebrating here, 1971's Teaser And The Firecat. The first two set the template. Mona Bone Jakon featured 'Lady D'Arbanville' which posited a relationship break-up as pretty much a funeral, years before The Smith's Morrissey got in on the act. Tillerman boasted the much-covered 'Wild World' which saw Stevens set himself up as some kind of social seer and spiritual mentor, and 'Where Do The Children Play?', an early foray into avid environmentalism.
Teaser, which came in a charming cover painted by Stevens himself, was the culmination. Its principal songs are 'Moonshadow', a weird philosophical treatise inspired by his hospitalisation, the singer being theoretically stricken with a series of ailments cheerily dismissed with a mystical optimism. Then there's 'Morning Has Broken', a beautifully delicate reading of a Christian hymn written by Eleanor Farjeon in 1931, and 'Peace Train', a rosy-glowing call to future harmonious living between genders, creeds and colours.
Broken News
In the brutal cold light of early 2022, I'll admit these songs sound nostalgic, even naive. The looking-on-the-bright-side suggested by 'Moonshadow' doesn't much resonate in a world ravaged by a pandemic. Mornings do not break anymore like the first morning – they have been shattered by the seemingly irreversible effects of climate change. And as for 'Peace Train...' the evidence that mankind is unlikely not to wipe itself out in a blizzard of self-interest is flimsy to say the least.
Stevens followed Teaser with Catch Bull At Four and then Foreigner – two albums that suggested he was on his own private journey but which significantly lacked the warmth and sparkle that made their predecessors so easy to live with. Then came the conversion: 'I had been singing about doing so many great things and changing the world but the Qur'an says to me, "If you can't change what's within you, you can't change anything..."', he told the press. 'Gluttony, conceit, envy, ego, all these things are against Islam... My religion teaches me to care for the... oppressed.'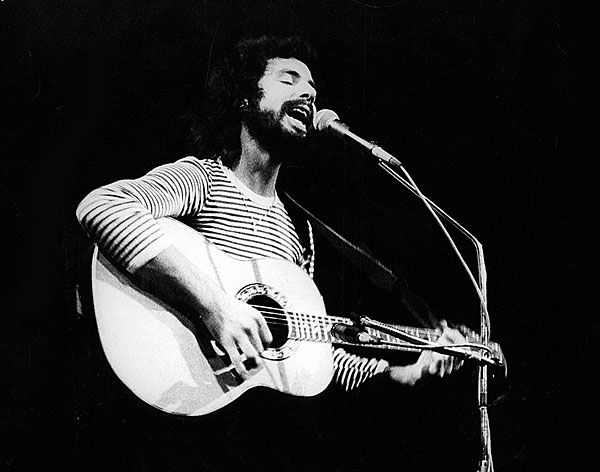 Here's what Yusef Cat Stevens as he's now known says today: 'John Lennon once said, "Everything will be OK in the end and if it's not OK, it's not the end". That's beautiful. I do believe things will work out but we're not there yet. I've never stopped trying to make things better but you can't control other people with their own agendas.' Hmmmm.
Re-Release Verdict
This 50th Anniversary Remaster edition follows the 50th anniversary reissues of Tea For The Tillerman and Mona Bone Jakon, which hit the shops in 2020. All three releases are on 180g vinyl and all saw the remastering completed at Abbey Road Studios, overseen by the original album's producer, Paul Samwell-Smith. For those with deeper pockets, the Teaser And The Firecat – Super Deluxe Edition Vinyl Box Set brings 2LPs, a CD, Blu-ray and book to the party. Cost of entry is £219. HFN