Capitol Studios
Synonymous with legends such as Sinatra, The Beach Boys and Nat King Cole, this studio in Hollywood has a pedigree spanning over 60 years. Steve Sutherland on Capitol...
Imagine if Jimi Hendrix had decided to release an album that wouldn't feature any guitar. Or that John Coltrane announced a long player sans any sax. Or Miles Davis did an LP on which you didn't hear one toot of horn. Madness, right? No way José.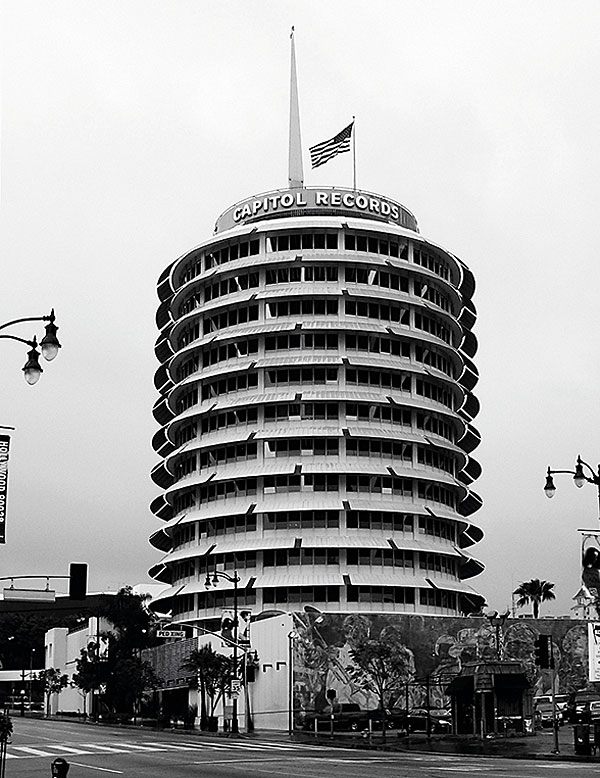 Well, that's precisely the sort of scenario faced by the powers-that-be at Capitol Records in February 1956 when they invited their most successful star, Mr Frank Sinatra, to christen their spanking bright new studio with a brand new recording. Frankie Baby let them know he was extremely honoured, which was music to everyone's ears and a great publicity boost except for one tiny detail – Frankie said he wouldn't be, uh, y'know, actually singing.
There's no official record of the corporation's reaction but it's probably safe to assume it was less than ecstatic. Anyway, we're talking Sinatra here so the project got underway as planned, a 60-strong orchestra ushered in and set up.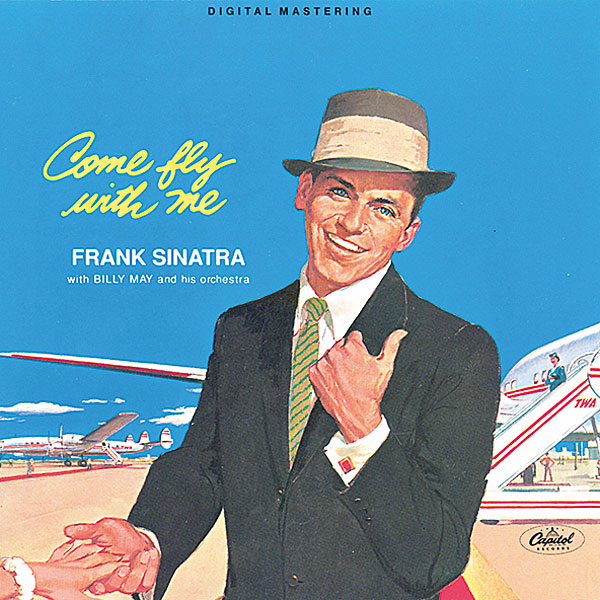 Colour Scheme
Frank was to be their conductor. The piece they'd be working on was a concept based around the poetry of one of Frank's good buddies, a radio writer called Norman Sickel. The poetry was pretty naff by all accounts, but with Frank at the helm there were no nay-sayers among the eight pre-eminent composer/ arrangers from the Hollywood scene invited to muse upon different colours and then do their stuff.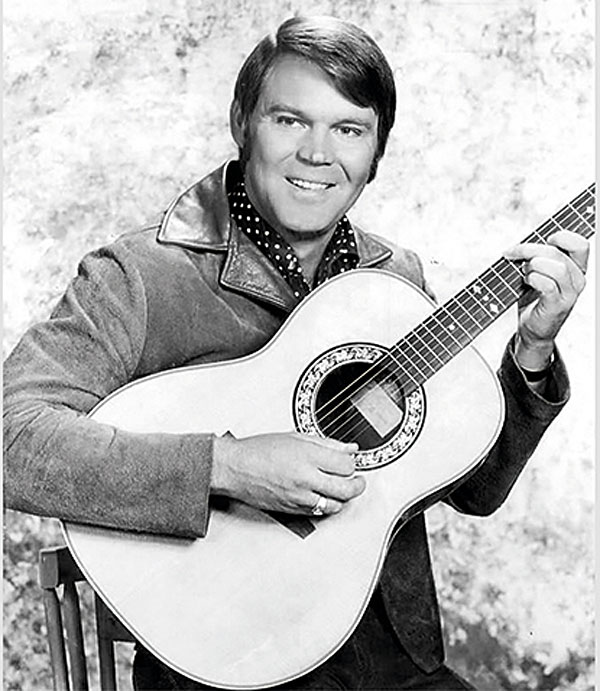 The most favoured of the bunch were even given a couple of colours so the album could boast the customary 12 tracks. Capitol stalwart Nelson Riddle, who worked frequently with Frankie, was presented with Gold and Orange; Victor Young, most famous for his film scores, took on Black and White. (He passed away nine months later, winning a posthumous Oscar for Around The World In 80 Days.)
Meanwhile, TV and film guy Jeff Alexander gave it a go with Yellow and Brown, and Alec Wilder did the colours Grey and Blue. Wilder was tight with Frank, so tight that a decade previously Frank had pulled a similar trick with the baton on an album imaginatively entitled Frank Sinatra Conducts The Music Of Alec Wilder.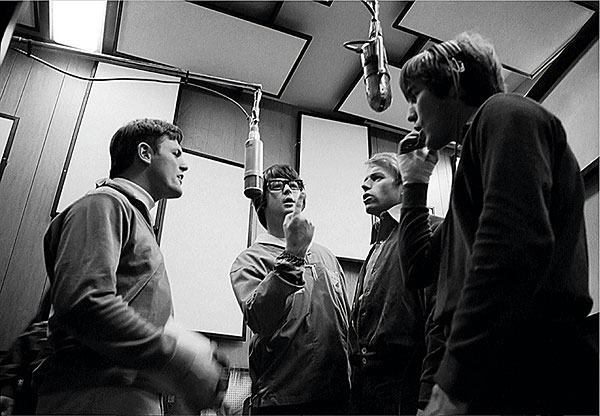 Upper Circle
Making up the numbers on this current escapade were Gordon Jenkins (Green), Billy May (Purple), Elmer Bernstein (Silver) and André Previn (Red). Aided by Felix Slatkin, leader of the Hollywood String Quartet, Frank did his renaissance man thing and the album was released in a snazzy, jazz-age cover into instant obscurity under the beatnik title Frank Sinatra Conducts Tone Poems Of Color (No 'u' in colour, American style).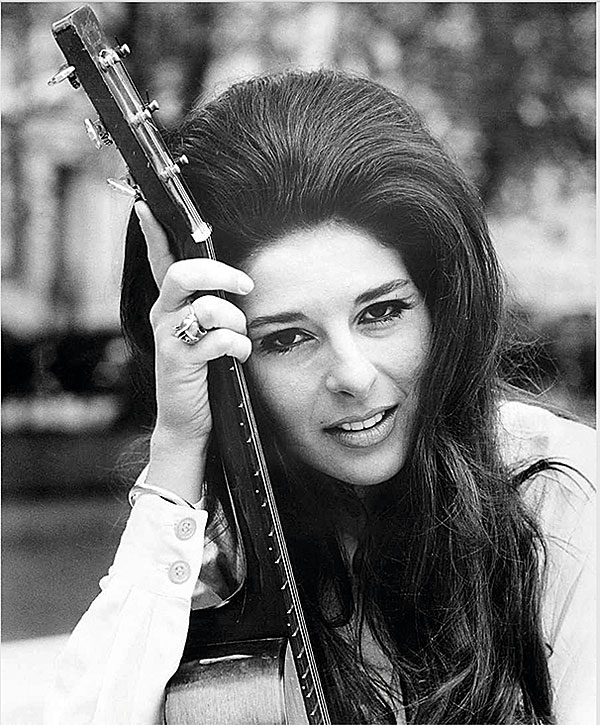 It wasn't the most auspicious start but the only way was up from then on, and the studios soon became synonymous with high class Capitol recordings from the likes of Nat King Cole, Ella Fitzgerald, Louis Armstrong and, of course, Frankie boy himself. But we'll come to all that in a moment.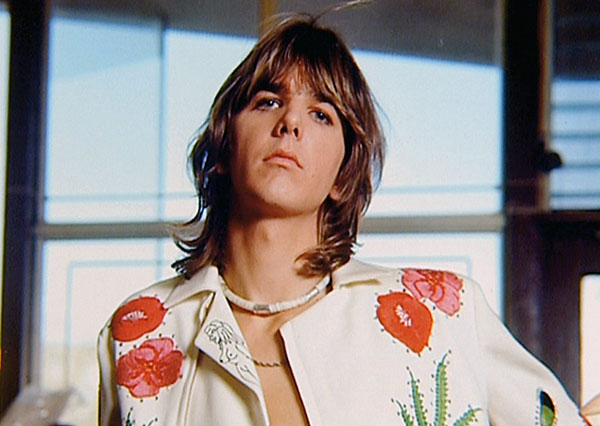 First a little background... The original Capitol Studios were established at 5515 Melrose Avenue in Hollywood in 1948. The building had previously housed the KHJ radio station and became one of the first studios in the world to offer multitrack recording to tape via Ampex Model 200 decks. Nat King Cole did his famous song 'Mona Lisa' at the complex and Sinatra did 'I've Got You Under My Skin'.
The move to the location we're here to celebrate found the whole kit and caboodle installed in the rectangular ground floor basement of the impressive 13-storey circular Capitol Records Tower, just north of Hollywood and Vine. The studios soon established themselves as the very acme of modern recording. The facility boasted five mastering rooms and four studios, three of which were built within a layer of asphalt-impregnated cork. This was to insulate the rooms from outside vibration, the construction being guided by acoustics expert Michael Rettinger working alongside Capitol's chief electronics engineer, Edward Uecke.