B&W 702 S2 loudspeaker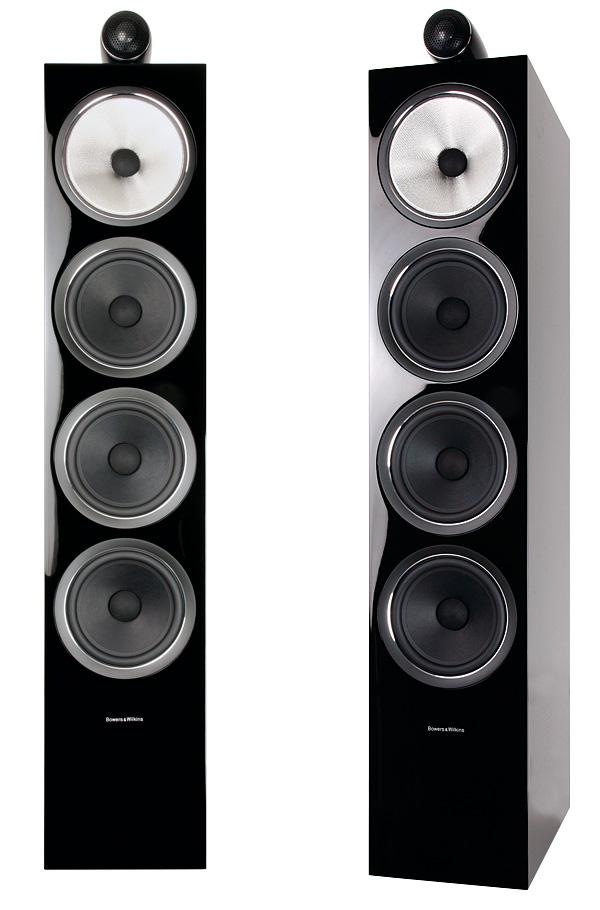 B&W's comprehensive 800 D3 series has not only caused a stir without, but also within – all hail the new 700 series
Every loudspeaker brand has a house sound, and for many years B&W's has been influenced by its Kevlar bass and/or midrange cones. It was the best way to get what the designers wanted – a controlled 'stiff' driver action that didn't offer an overly romanticised view of the music.
But while Kevlar worked very well in some ways and was copied ad nauseam, like every other cone material it was not perfect. That's why the company's engineers worked on something different – a deliberately lossy cone material with less severe breakup modes, first seen on the current 800 Diamond series.
This new Continuum midrange cone outperforms B&W's Kevlar design in a great many ways [see our 802 D3 review, HFN Dec '15], so it was only a matter of time before it trickled down to lesser models in the company's large product portfolio. Bowers & Wilkins also felt the need to share its 'tweeter-on-top' technology seen on the 800 series – where the high frequency unit sits in its own pod and is decoupled from the cabinet – and a more cost-effective variant of its Diamond dome tweeter, dubbed the 'Carbon Dome'.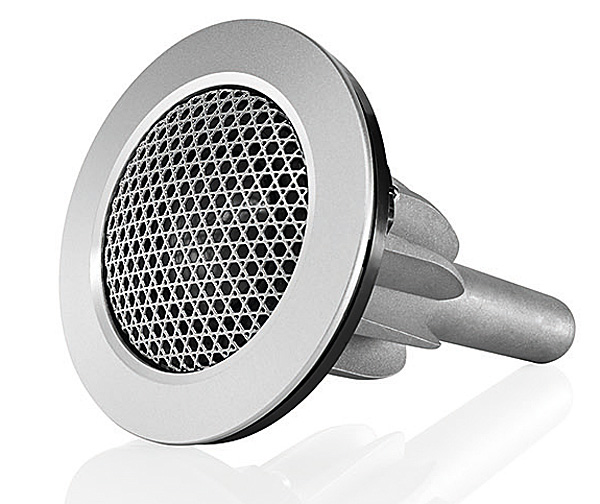 All these goodies were lined up for the new eight-strong 700 series launched this autumn. (Actually it's the 700 S2 because, back in the mists of time before the CM series, B&W had a 700 series on it books.)
Anyway, now replacing the longstanding CM series 2, the 700 S2 range includes a full trio of floorstanders, a similar number of standmounts plus two dedicated centre channels and an active subwoofer for home theatre use. With key design themes from the 800 series offered at a significantly lower price, they promise excellent value for money [see Now and Then sidebar].
B&W's Carbon tweeter makes its world debut in the 700 series, and is a significant development in its own right. It offers clear subjective and measured performance gains over the CM series' outgoing aluminium double-dome.
The 25mm tweeter's front section is a 30micron alloy dome that's stiffened by a PVD (Physical Vapour Deposition) coating of carbon. The second section is a 300micron Carbon Ring profiled to match the form of the main dome. This is then bonded to the inner face of the structure. B&W says it's the best tweeter it knows how to make, aside from the Diamond dome used in its 800 series.
'Driving' The Cabinet
In the 702 S2, this treble unit is mounted in the aforementioned 'tweeter-on-top' housing. This is a specially shaped billet of aluminium, machined inside and out and decoupled from the cabinet by a gel insert. Again, this offers clear sonic benefits compared to mounting the high frequency driver rigidly inside the cabinet – as you might hear by comparing the 702 S2 with the fully integrated 703 S2.
The tweeter crosses over to a 150mm Continuum FST midrange driver, which is also decoupled from the main box – you can actually push this driver into the cabinet slightly, rather like a piston. This is a simpler version of that seen on the 800 D3s, and it replaces the drawbar design previously employed in the CM10 S2. This midrange unit has an FEA-optimised aluminium basket that's said to be stiffer than the zinc chassis of the outgoing CM series, and includes a tuned mass damper to further suppress resonance.
The midband driver mates to a full three 165mm Aerofoil Profile bass units that are bolted to the front baffle. This latest implementation of the technology has been developed for the 700 series and uses paper rather than carbon fibre skins, with the sandwich filling material being EPS, rather than the syntactic foam used in the 800 D3s. The company claims a dramatic uplift in bass performance compared to the outgoing CM series 2.
The overall effect is to have the bass units 'drive' the cabinet, while both the midrange and tweeter are decoupled from cabinet resonances in different ways. It's an interesting engineering approach, and one wonders if we'll see this in similar form on rival loudspeakers at this price point soon?
The Knuckle-Rap Test
With all that technology trickled down from the 800 D3s, how come the 702 S2 is almost half the price of the similarly sized 804 D3? Good question... Well, there are plenty of subtle differences – the drive units are not as robustly constructed, for example, and the cabinet is a made-to-a-price rectangular box, rather than a cost-no-object reverse-wrap affair with an augmented Matrix bracing system. So while the 800 D3s cabinets are hugely time-consuming to make and exotically shaped, the 702 S2's box is far more conventional.
Nevertheless, weighing little short of 30kg, it's still a sturdy affair and shows a welcome lack of vibration when rapped with the knuckle. It's very well finished at the price too, coming in a choice of Gloss Black, Satin White and Rosenut finishes.
While it is possible to deploy the 702 S2 on its own footprint, B&W also supplies a large base for each speaker to which spikes can be fixed. This accessory confers a good deal more stability.
Despite B&W's Flowport bass port being rear-mounted, the 702 S2 can be used 30cm or so from the rear wall and still turn in a balanced sound. You might find the two-stage foam bung useful to damp and short the port should you position the speakers closer to the back wall, but when placed more than a metre out from the boundary the 702 S2 actually began to sound rather bass-light – so some experimentation is necessary.

Fun-Tastic Flagship
B&W claims a 90dB sensitivity for the 702 S2 [borne out by KH's lab report] so there was the potential for very high SPLs when partnered with a pair of Devialet Expert 800 amplifiers in editor PM's listening room. This is a large, full-range, three-way loudspeaker and it sounds like one... But, not unlike previous B&Ws, the 702 S2 does need a little exercise to really give of its best, 'warming up' after 15 minutes use before it turns in a smoother and more organic sound.
The difference is less pronounced on the new 700 series however, which already takes a significant step back away from the CM series' rather dry and analytical nature. Indeed, this new 700 S2 flagship showed an impressively neutral and open character, sounding far less 'samey' than previous Kevlar-powered B&Ws at this price point. The end result is a big, powerful, articulate sound that's impressively open and detailed – though still recognisably voiced at the company's Worthing HQ.
It's always fun to throw a poor recording at a new pair of speakers, so Beatmasters' 'Who's In The House?' [from Anywayyawana; Rhythm King Records LEFT CD10] was duly deployed. As served up by a Melco N1Z music library [HFN Jun '16], it's fair to say that this slice of late-'80s house music wasn't the sweetest thing I've heard this year, but it's a hard-hitting piece of dance music and was never supposed to have hi-fi showroom appeal.