Bo Diddley: Bo Diddley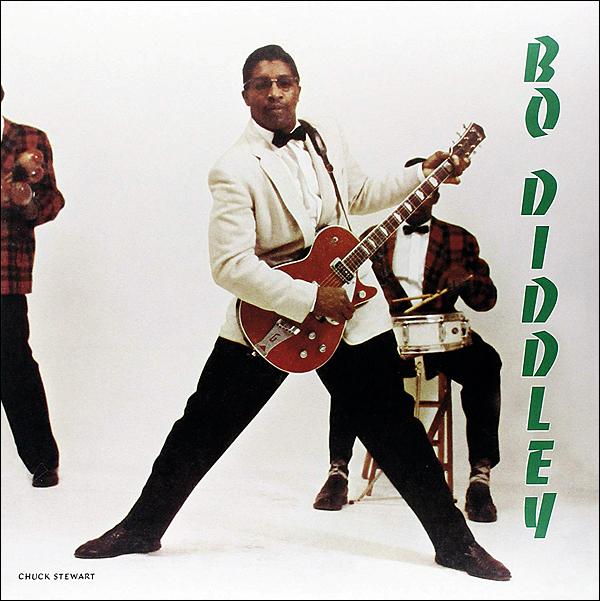 This debut LP laid down a beat that courses through the veins of rock 'n' roll to this very day. Steve Sutherland pays tribute as he hears the 180g reissue on Sundazed
What's the baddest record ever made? I don't mean baddest as in worst. I mean baddest as in bad-ass, brimming with threat and braggadocio. A few candidates immediately spring to mind. Honey Boy Martin's 'Dreader Than Dread' threatens to shank you and send you to the graveyard. Johnny Cash's 'The Man In Black' is a pretty broody dude. Dr John The Night Tripper's 'I Walk On Gilded Splinters' boasts destructive powers of magic malignancy. Dr Dre and Eminem's 'Forget About Dre' drips with malice and vengeance. ODB's 'Got Your Money' struts its macho stuff magnificently. Not to mention all those West vs East Coast beefs between Tupac and The Notorious B.I.G.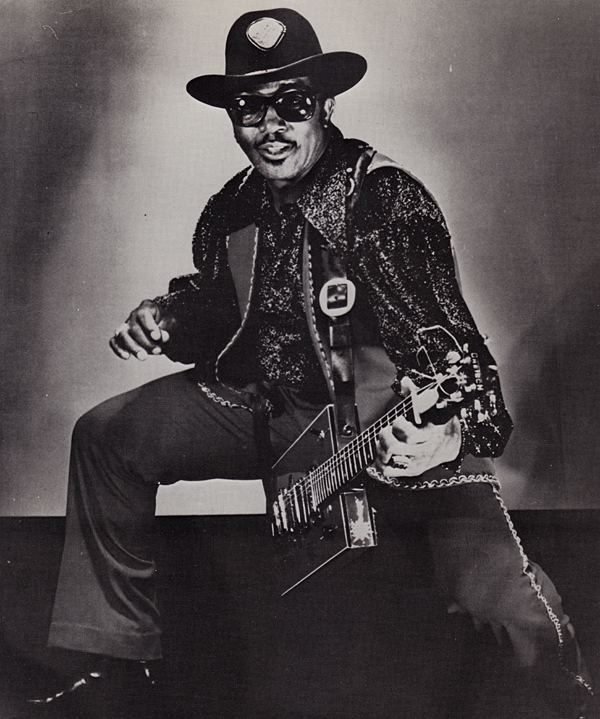 Grand-Daddy Of Them All
But if you want my opinion, the grand-daddy of all them bad daddies is Bo Diddley's 'Who Do You Love?'. Possessed of the sexual prowess oozing from Muddy Waters' version of Willie Dixon's 'I'm Your Hoochie Coochie Man' in haughty league with Screamin' Jay Hawkins' sinister 'I Put A Spell On You', 'WDYL?' is the boss of all boss swaggers.
Let's look at the laundry list of beguilements Bo sets out to snare Arlene, the vixen he's after. He's walked 47 miles on barbed wire, ergo he's tough as nails. He wears a cobra snake for a necktie, ergo he's a prince of natty threads and a bit of a reptile charmer. He built a house by the roadside made of rattlesnake hide, ergo he's wealthy, stylish and a keen, mean hunter. He has a brand new chimney on top of said abode, made out of human skulls, ergo he's a killer and above the law.He has a tombstone head and a graveyard mind, he's just 22 and he doesn't care about dying, ergo he's gothic and fearless, and Mr Tarantino really ought to come a-calling. He rode around town with a rattlesnake whip, ergo he's a dandy exhibitionist with a kinky bent. Was there ever such a gangsta?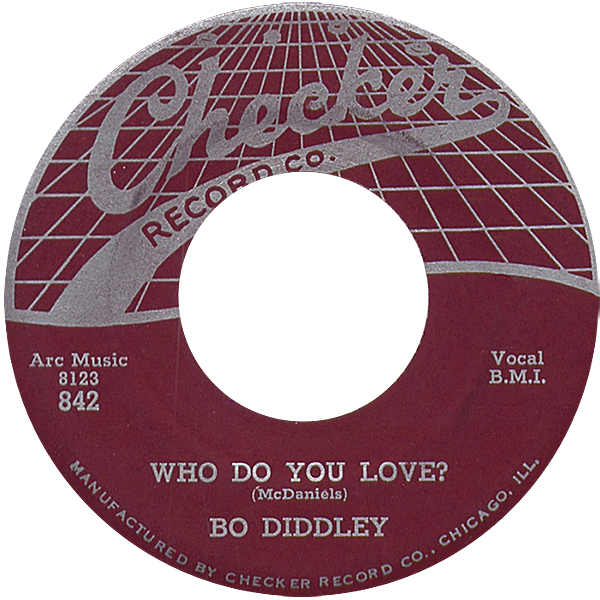 'Who Do You Love?' was written in 1956. Where on earth did it come from? What sort of warped psychology would dream up such a vision? Perhaps the 'Who do…' holds a clue. 'Who do…' – Hoodoo, geddit? Hoodoo is a folk spirituality, a belief system imported with the slave trade from West Africa, full of healing charms and harming spells. Bo knew all about it. And he knew, too, that all the ladies love a bad boy – attracted to cash, muscle and danger like moths to a flame.
Born Ellas Otha Bates in 1928 (in McComb, Mississippi) to a teenaged mother he hardly even knew, Bo was raised by an aunt and took her surname, McDaniel, when the family upped sticks and moved to Chicago. Here he traded the church, violin and trombone for a bout as a boxer and began a lifelong love affair with John Lee Hooker's electric blues.
What's In A Name?
Exactly where, why and when he became Bo Diddley has never been adequately explained. Could be it was a nickname he adopted as a pugilist. Could be an alias bestowed upon him by his peers in honour of his streetwise prowess. Could be it was an insult hurled his way by husbands jealous of the flash attention-seeking style and poses he began to adopt – the plaid check jackets and crotch-thrusting motions. Could be it refers back to his Mississippi days and the diddley bow, a homemade single-string instrument played by impoverished farm workers too skint to stump up for a banjo or guitar.
Whatever, the name Bo stuck fast as the ex-Ellas started flitting in and out of a bunch of high-hopin' ne'er-do-well local outfits, until he finally got his break when a demo led to his recording for the fabulous Chess label. A stunning string of singles soon followed and most of them are on the album we're here to celebrate, Bo Diddley, our hero's eponymous debut released in 1958.