AVM Rotation R 5.3 Turntable Page 2
This makes it rather better suited to some types of music over others, the former including the soul/funk strains of The Dukes' 'So Much In Love' [from Bugatti & Musker; WEA K58479], where it took the bull by the horns and blasted out an expansive, gutsy sound with plenty of detail and a crisp, spacious treble. This deck's bass is something that really hits you, because it's a touch on the fulsome side, giving a deep and strong feel to the bass guitar work. Indeed, at high volumes the back of your chest can become as important as your ears in the whole listening sensation.
Direct Drive
However, I'd suggest that this determined bass is not entirely accurate, because there's also a slight slurring here – an overhang that shouldn't really persist. Careful siting on a light, rigid hi-fi rack can help slightly, but never really alleviates it.
It's arguable that most belt-drive designs suffer from this to an extent – you only need to cue up the rock-solid direct-drive Technics SL-1200GR [HFN Nov '17] to remind yourself of this – but the Rotation R 5.3 is arguably more guilty than most. This isn't to say it's an unpleasant sensation, just not an entirely accurate one.
Soundstaging, by contrast, was very impressive indeed – many high-end turntables do well here and this was no exception. Kate Bush's 'Running Up That Hill' [Hounds Of Love; EMI KAB1] was a joy. Properly done, this track should have an epic, windswept feel as if you're standing on top of a mountain. The R 5.3 duly obliged, separating out the many strands of the mix with aplomb and putting them all in clear perspective relative to both the listener and each other.
The repetitive beat of the sampled drum track underpinned this vast soundscape, with Kate's voice appearing imperiously from on high, hovering across the middle of the acoustic with great confidence. Again, I've possibly heard greater image precision from rival turntables – the Michell Orbe/TecnoArm combo a particular favourite of mine when it comes to reproducing great stage width and depth – yet the R 5.3 is up there with the best of them.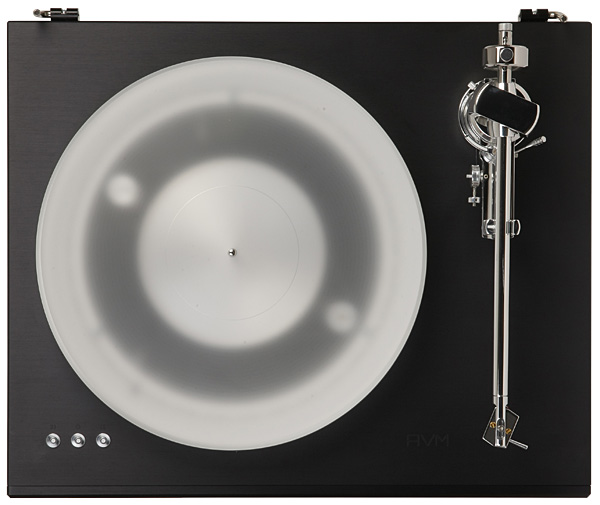 Chugging Along
In terms of 'following the rhythm', however, the Rotation R 5.3 is good but not quite top-tier material. It has a certain sledgehammer quality to the way it plays music – which is actually rather enjoyable with repetitive, metronomic material such as Uncle Bob's 'Burly House' [Trance (Various Artists); Rumour Records RAID 508]. This classic early '90s slice of trance was great fun, the turntable chugging along to deliver large amounts of bass and crisp percussion from the drum machine, with its hi-hats, rim shots and hand claps.
Yet with richer-sounding rock music, things could sound just a little routine. For example, REM's 'Texarkana' [Out Of Time; Warner Bros Records WX 404] is a great '80s indie track driven by jangling Rickenbacker guitars, and though this turntable powered it along forcefully enough, it didn't quite catch the subtle syncopations between the instrumentalists. A little too methodical, it didn't draw all the emotion out from the song.
By way of explanation, I'm tempted to suggest that this turntable isn't quite as good at revealing musical microdynamics as some rivals – these subtle dynamic accents distancing a magical portrayal from the merely very good.
On Firmer Ground
Tonally, aside from that slightly thick and over-warm bass, the R 5.3 is on firmer ground, so you can cue up different albums from different eras and clearly hear the contrast. For example, the lush, sweet and silky 'Cafe Regios' [from Isaac Hayes' Shaft: Original Soundtrack; Enterprise ENS-2-5002] clearly sounds very different to the super dry post-punk thrash of The Undertones' 'You've Got My Number' [Hypnotised; Sire SIR 4024].
Evidently the R 5.3 has been aimed at broad cross-section of buyers who want to enjoy playing records with relatively little fuss. But purist vinylistas who demand forensic accuracy from every LP they play will likely look elsewhere.
Hi-Fi News Verdict
The Rotation R 5.3 is a flamboyant addition to the market, and strengthens AVM's already impressive lineup. Easy to set up and straightforward to play, it has a pleasantly powerful and amenable sound that gives the sort of 'rich and sweet' sensation that many associate with vinyl. However, it's behind the best of the rest in absolute terms, sounding just a little too coloured to reach top of the class.