Audio Research REF160M mono power amplifier Page 2
I was relieved to hear from Gordon that he agreed, so hopefully this will be more extreme in future production. Those with golden ears will, naturally, say they can hear the changes immediately, but I found the two modes to be more subtle than anticipated, attesting to the coherence of ARC's latest design.
Rather, I found the matter of Triode-vs-Ultralinear not to be related to the speaker sensitivity. The Yvettes were, in this respect, not a demanding choice because they're fairly easy to drive and yet will handle all manner of abuse. While I concur that there are extreme choices of loudspeaker that may demand Ultralinear mode on power-related grounds, I found the changes to be music dependent.

Triode Or Ultralinear?
It's here that I wish Audio Research had provided some means of swapping from Triode to Ultralinear from the hot seat, for quick A/B comparisons. Because switching can be done on the fly, it's a great opportunity to compare the two modes. But to do so you need to park a willing accomplice between the two monoblocks, ready to switch both simultaneously while you stay in the optimum listening position.
Let's get this out of the way, though, with two opposing examples, as I do not want to dwell too much on the Triode/Ultralinear issue. Simply put, I found the sweetness of the Triode mode beneficial with softer performances, rich orchestral works and those with monumental brass. 'Walkin' My Baby Back Home' from Lionel Hampton's 1960 release, Silver Vibes (With Trombones And Rhythm) [Columbia CSRP8277], positively glowed with room-filling atmosphere when Triode was selected. It delivered, in all of its glory, golden-age warmth and authenticity.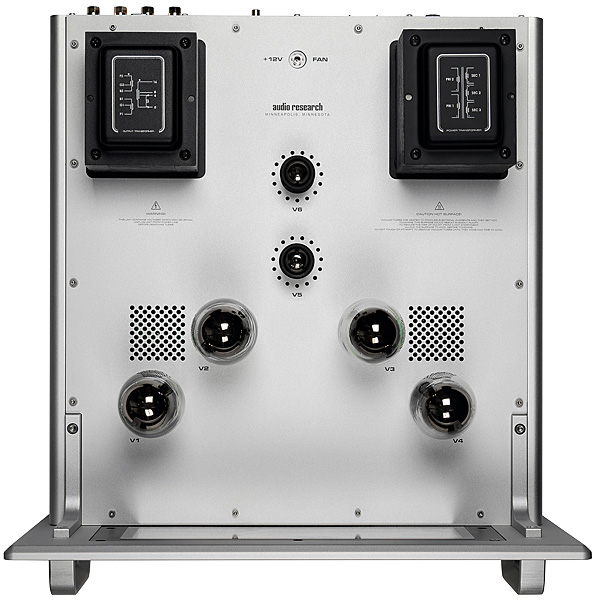 Switching to Ultralinear, a hint of sharpness was added – not unwanted, because it also increased the attack of transients and even uncovered a trace more 'tinkle' from the vibes. In this case, I preferred the Triode configuration.
But moving to Toto's 'Africa' and 'Rosanna' from Toto IV [Columbia 7464 37728-1] proved the reverse. These two audiophile favourites, while possessing much of the silkiness of the 1950s sound, are best exploited for impact, bass extension and percussion that wouldn't embarrass a Kodo master. Undoubtedly, the REF160Ms in Triode mode emphatically delivered the scale and sheer power of both tracks, but the Ultralinear setting imparted that much more 'majesty' – no other word quite captures the wall of sound it painted. So, Toto fans, go for Ultralinear when using the REF160Ms.
Why, then, you might ask, am I prepared to dismiss this aspect with a mealy-mouthed 'horses for courses' get-out clause? Simple: it's not an either/or choice. The owner of the REF160Ms will never have to suffer buyer's remorse about amplifier choice. Generously, Audio Research has given you both options.
With that established, and with all of the tracks auditioned both ways, I turned to the syncopation found in the recordings of Little Feat. It was the elegiac 'Willin'' on Little Feat [Warner K46072 LP] that gave me my initial glimpse of the REF160M's true greatness. Sweet, woody sounds from the opening acoustic guitar, liquidity on the right from slide guitar, resonant vocals: this screamed 'TRIODE!', right? Er, no. The listening mode simply made no difference because neither made specific demands. Neither did my biases (no pun intended) beg one more than the other. I was hearing what eight KT150s could do – and it didn't sound just like a brace of mono'd REF75SE amps.
What the REF160M brings to the table is silence, backgrounds so quiet that valve haters will have been robbed of one of their main gripes. The added benefit of all that sonic blackness is improved retrieval of low-level detail and unconstrained dynamic contrasts that revealed the full sound of the acoustic guitar on 'Willin'' to even greater effect. Better still was a palpable sensation of a 3D presence. Because the stage depth – aided by the supremely talented Yvettes – extended so far back, it made the room seem larger.
A Heart-Stopper
Time for some bombast, courtesy of 'I Thank You' from Bonnie Raitt's The Glow [Warner K56706]. (This sounded best with Ultralinear, because it has to punch you in the gut.) It starts with deliciously trashy drums, thumping bass and twangy guitars, a relentless procession underscoring Raitt's passionate vocals. But the heart-stopper was 'Standin' By The Same Old Love'.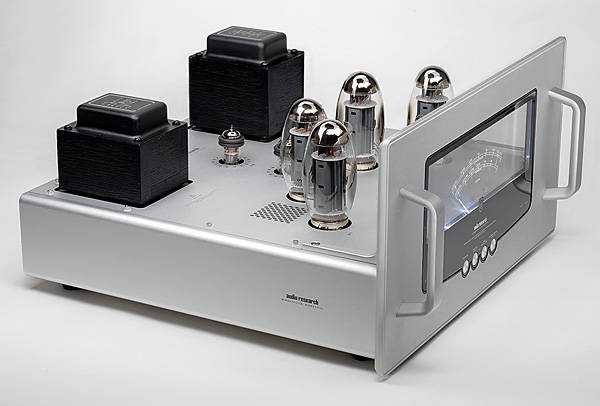 Similar sound, arrangement, attack. Here, though, there's a slide guitar behind the proceedings, and an almost-militaristic drum pattern. The REF160Ms balanced sheer power with delicate nuance to a degree that, sadly, cannot be offered by low-power tube classics. Cue from 1m 45s to 2m 20, and listen closely when all accompaniment shuts off bar drums. This amplifier has assault capabilities to threaten other amps with far more wattage.
By any measure, the real worth of this amplifier is how much it keeps you from switching it off. This is the hi-fi equivalent of a TV box set, when you think, 'Just one more episode of Gomorrah won't hurt' and it's 4am. I wanted to hear the crystalline vocals and matchless harmonies of The Judds' version of 'Sleepless Nights' on River Of Time [Curb ZL74127 LP]. It was a revelation.
Even the abysmally recorded, musically sublime, one-off from Ayers/Cale/Nico/Eno, June 1, 1974 [Island ILPS9291], was tolerable. The system cut through the murk and the REF160Ms worked with what they were fed. And perhaps that's the highest tribute one can pay – when a system makes palatable even the unlistenable. Yes, this Audio Research amp can work miracles.
Hi-Fi News Verdict
As one who has used all but the most monstrously huge Reference models during the series' entire span, and as a devotee of the REF75, I wasn't prepared for such a massive leap in capabilities. Audio Research will continue to deliver models with thrice the power, but they'll have to endow them with the '160M's grace. I suffer no hesitation in judging it one of the finest amplifiers I have ever heard, regardless of price.