Wilson Pickett: The Exciting...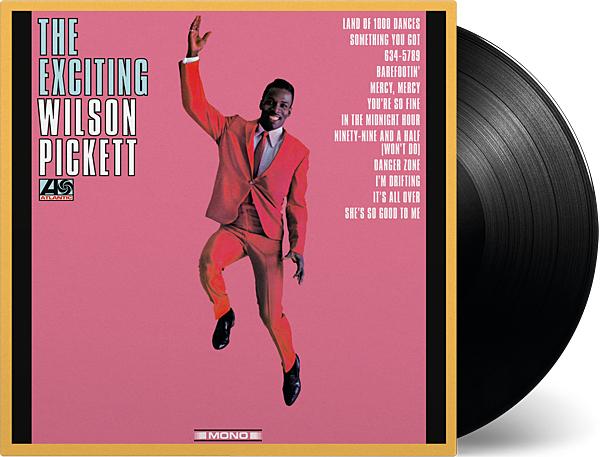 One-take, on-the-money thrills... Steve Sutherland listens to the recent 180g vinyl reissue of a 12-track LP that saw a 'steely figure' of a singer become a superstar
In three weeks short of two years' time, just along the hall from here, the Reverend Martin Luther King Jr, who is in town to support the Black Sanitary Public Works employees, who are striking over higher wages and greater equality with their white co-workers, will step out onto the balcony of Room 306 and be gunned down dead by an assassin later identified as James Earl Ray.
But right now, huddled together in the Lorraine Motel at 450 Mulberry Street, a black singer and a white guitarist are momentarily oblivious to the segregation and racial divides shakily being maintained throughout Memphis and other cities of the South, lost in the act of creation.
Threatening Noises
The singer, a handsome dude from Pratville, Alabama called Wilson Pickett, has the bones of the idea for a song. He's here because, despite all his prowess as an electric live performer, his recording career hasn't exactly set the world on fire. His contract has been recently picked up by Atlantic from an indie, because the major label's recording boss, Jerry Wexler, can foresee a rough diamond with a superstar future. 'It was like he was made out of steel and baling wire,' Wexler would explain later. 'So handsome, and I just loved his voice. When James Brown used to scream, it was a scream. When Pickett screamed, it was a musical note…'
Their first attempt at a hit together, which was recorded in New York, fails to take off. Pickett's manager, married to the mob, starts making threatening noises, and so it is that Pickett has been flown south to try and get it on with the guys at Stax who have been knocking out soul-hit after soul-hit recently, easy as breathing…
A fan of the rough, tough, heartfelt style of Stax's reigning star, Otis Redding, Pickett is more than ready to rumble. The guitarist, on the other hand, knows very little about the man he's currently ensconced with. So little, in fact that he's nipped down to a local record store prior to our man's arrival and purchased all the Pickett product he can find. Which is very little as it happens.
He discovers the singer had been part of a vocal group called The Falcons, who had had a minor hit called 'I Found A Love' – which mentions something about the midnight hour. Then he stumbles upon a live album of Atlantic artists recorded at the Apollo. 'Wilson had one track at the end of the album,' the guitarist recalls. 'It was maybe four minutes long but for two minutes all he said was, "Hey baby, I'm going to get you in the midnight hour", so that's all I had to go on.'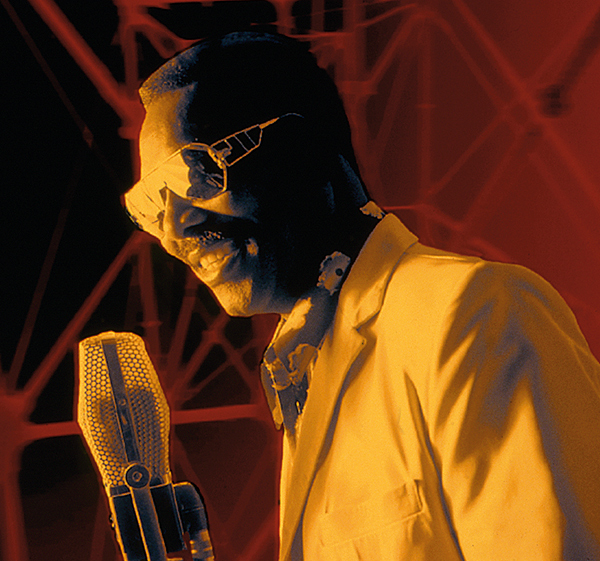 Trimming The Beat
The guitarist in question is Steve Cropper, a member of the famous MG's (the Stax house band) and when he and Pickett turn up at the studio the next morning with 'In The Midnight Hour', Wexler is stunned. It's obviously brilliant but once the band start laying it down, he's troubled that the groove is out. Nipping into the recording room, he starts to dance the Cool Jerk – a number the kids are currently going gaga over – and encourages drummer Al Jackson and bassist Donald Duck Dunn to trim their backbeat accordingly. Within a month Pickett has the hit he craves.
Now fast-forward six months more. Pickett's back in Alabama, getting picked up at the airport by Rick Hall [HFN Aug '18], another white dude, who owns a studio – FAME – where Pickett has a session pencilled in. His deal with Stax, wondrously creative and successful though it was, has rapidly turned sour.
For one thing, Jim Stewart, the white owner of Stax, mindful of the good thing he's got going on his label, has decided not to allow his studios to be used by any other record companies – thus severing ties with Atlantic. For another thing, Pickett started bristling at the fact that songs he considered written by his good self were appearing as co-writes, and the cash was getting split accordingly. Whatever the truth concerning the authorship of the numbers he worked out with the Stax crew, Pickett felt robbed.