Warren Zevon: Stand In The Fire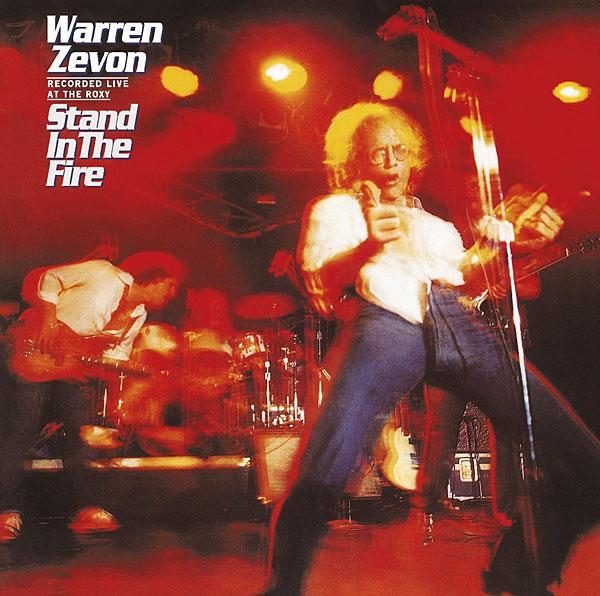 Steve Sutherland listens to the 1980 live album by the American rock singer/songwriter, now in a deluxe vinyl set with extras, and recalls some of its cadaverous lyrics
Enjoy every sandwich.' It was certainly weird as pay-off lines go, but somehow perfect. Famous last words, or advice from the knowingly soon-to-be deceased, are usually offered up with at least a modicum of deep philosophical profundity – sometimes religious, sometimes self-pitying, sometimes peaceful and sometimes panicked, but invariably they are long premeditated and polished for posterity.
But when David Letterman invited his friend Warren Zevon to guest on the Tonight Show back on the 30th of October 2002 and asked the singer, who'd just been given a few short months to live, if, facing his own mortality, there was something he understood now that he didn't before, Zevon hesitated briefly, kind of shrugged, then said, 'Just how much you're supposed to enjoy every sandwich'.
How utterly Zevon. Diagnosed with a pleural mesothelioma, a rare form of lung cancer, and using what remained of his exhausting time to record The Wind, a final LP and what would be his goodbye to the world, the 56-year-old delivered an off-the-cuff line fit for one of his songs.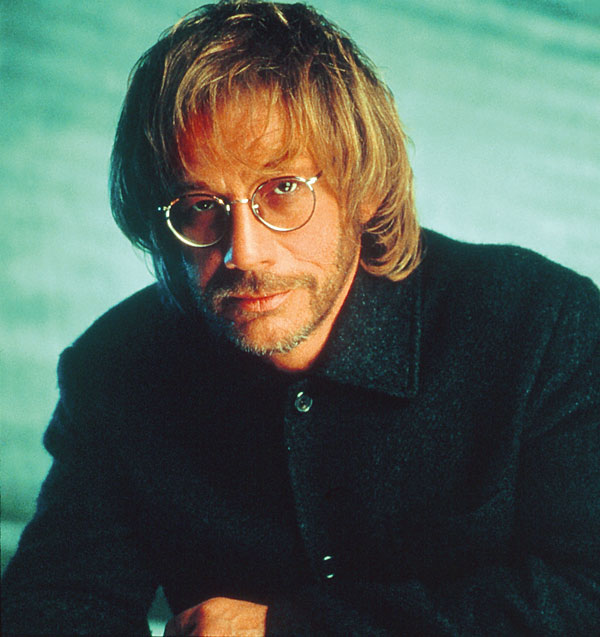 Epic Hell-Raiser
Zevon was what we call a 'songwriters' songwriter' and a critics' darling, which is a polite way of saying he was brilliant but not many people bought his records. Truth be told, he was dissolute: a drinker, drug-taker and hell-raiser on an epic scale. He was one of those artists whose lifestyle was both fuelling and simultaneously destroying his talent, and his contemporaries would stand back and watch in awe as he set the outlaw standards which they'd then water down and partially emulate to further their own credibility as renegades.
He was gifted, handsome, raffish, well-read, intelligent and musically splendid – a ladies man not especially good to the ladies. And he could write songs that others would die for. Where to start? 'Lawyers, Guns And Money' is as good an embarkation point as any. A track on his third and most almost-famous album, 1978's Excitable Boy on David Geffen's Asylum label, it's as stunning as a series of screenplays and as economical as a Hemingway short story.
'I went home with the waitress/The way I always do', it begins, casually and unapologetically macho and yet frayed at the edges. 'How was I to know/She was with the Russians too.' Uh-oh, now we're in trouble. Who is this guy? What's he really up to? Who's after him now he's crossed the diplomatic line and transgressed? We never find out because we're already pitched headlong into the next verse.
'I was gambling in Havana/I took a little risk…' That's the voice-over intro to a fabulous movie if ever there was one. Then, the chorus: 'Send lawyers guns and money/Dad get me out of this…'. We never discover what becomes of the desperate brat!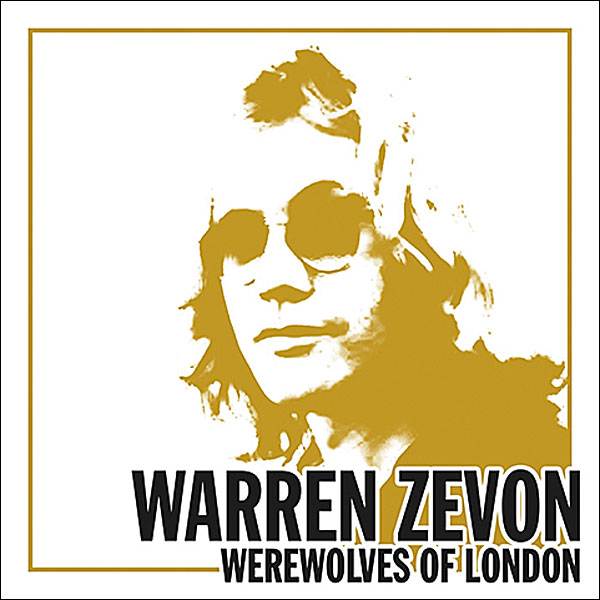 Off (With) His Head
Excitable Boy also featured the sombre 'Roland The Headless Thompson Gunner', a song about a mercenary embroiled in the 'Congo war' who earns a reputation as the greatest assassin, an accolade that attracts the attention of the CIA. Roland is betrayed and murdered by a fellow mercenary, Van Owen, who blows off his head.
But Roland returns as the phantom 'headless Thompson gunner' and gets his revenge when he catches Van Owen in a Mombasa bar and guns him down. Afterwards, he 'wanders through the night', haunting conflicts in the Lebanon, Palestine, Ireland and Berkeley. Anti-heroes don't come more creepy than this.
On the lighter side there's 'Werewolves Of London' – Zevon's nearest thing to a hit. It's irresistibly nutty though characteristically grim, and features little old ladies getting mutilated, lungs being ripped out, Lon Chaney (and Lon Chaney Jr) walking with the Queen and – the subject of much envy – the monster's perfect hair.
It sports a fabulous, crowd-pleasing lupine howl in the chorus and the first time I ever heard it, played by The Grateful Dead as an encore on Halloween at Wembley Arena, it was one of my most perfect musical moments ever.
In Fine Form
And we mustn't forget the album's title track, which sardonically satirises societal indulgence as it unravels the story of a spoiled child growing up to become a wrong 'un. All his psychopathic signs are either ignored or downplayed by his doting elders and betters, and even when he violates and murders his junior prom date, they just send him off to a hospital. When he gets out, he then digs up her grave and promptly builds a cage with her bones.
It's a smirking shocker, set to a jaunty beat that knowingly exposes all the James Taylors and Linda Ronstandts as moon-in-June cliche-mongering fakes they often were. Honestly, only Zevon had the balls.
'Excitable Boy', 'Werewolves' and 'Lawyers' all feature on the album we're here to celebrate: Stand In The Fire. It's a live album – Zevon's first – recorded in August 1980 at a five-night residency at the Roxy Theatre in West Hollywood.
Zevon had been through, if not exactly a health kick, at least a period of drying out and sobering up and he is in fine, mean and muscular form (although pumped full of painkillers and steroids to treat a strained nerve) burning through a set of audience favourites with gusto. The gigs were at the wagging tail end of what Zevon named 'The Dog Ate The Part We Didn't Like' tour, with his chosen backing group, Boulder.
This was a Colorado bar band with hitherto little pedigree whom he auditioned and rehearsed by endlessly pounding out Chuck Berry's 'Johnny B Goode'. Splendidly in synch with their boss, their ranks enhanced by the addition of studio whiz guitarist David Landau, bashing through the re-energised numbers with vicious intent, they were taut and well-drilled, while Zevon's growling baritone vocals added gleeful menace to songs that are already sweating with foreboding.
Shiveringly Lovely
These include the self-fulfilling prophecy 'I'll Sleep When I'm Dead'; the shiveringly lovely 'Mohammed's Radio'; his most swaggering p*ss-take of the LA troubadour set, 'Poor, Poor Pitiful Me'; a co-write with Bruce Springsteen called 'Jeannie Needs A Shooter'; and a pair of otherwise unrecorded crackers, 'The Sin' and a raucously surreal encore cover of Bo Diddley's 'Bo Diddley's A Gunslinger'.
Very few live albums can match it for in-your-face, joyous irreverence and, for the small but dedicated clan of Zevon supporters, it captures the man at the monstrous peak of his powers. Twenty three years, seven albums and that Letterman Show later, we find Zevon physically way weaker though unbowed in spirit. He releases his final album, The Wind, two weeks before he dies.
It includes a poignant version of Bob Dylan's 'Knockin' On Heaven's Door' and the tenderest of finales, 'Keep Me In Your Heart', which he records at home, too ill to make it into the studio. If you can get through it without a tear in your eye, you're forever lost to humanity.
Re-Release Verdict
Warren Zevon's first live album (of two) appeared in the US and the UK in 1980 on the Asylum Records label [SE-519/K52265] with a dedication to film director Martin Scorsese. Four further tracks were added to a 2007 Rhino CD reissue. But the Run Out Groove-remastered double album we have here [ROGV-116] is on 180g black vinyl in a gatefold sleeve with insert and comes with ten bonus tracks, six never released until now. The package also includes previously unseen photos. HFN