Various Artists: Breaking Bad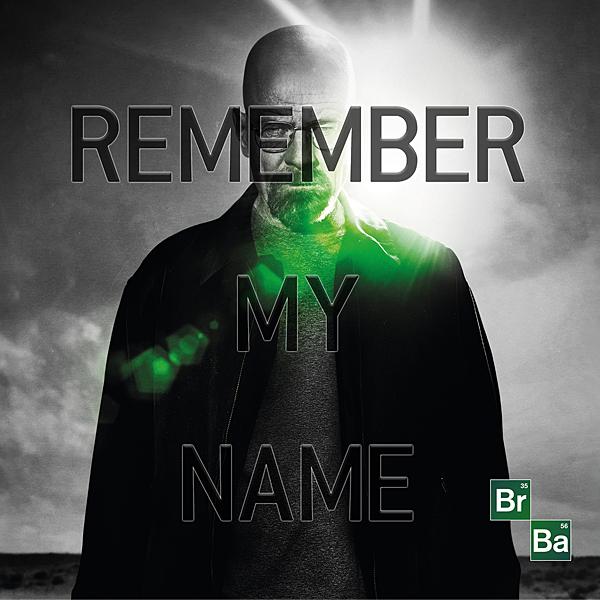 A great TV or movie soundtrack can introduce you to long-forgotten music – and nothing does it better than this eclectic double LP on 180g, says Steve Sutherland
Say hello to Jesus Malverde. He may or may not have actually existed, apparently sported a handsome moustache, and today he's Mexico's patron saint of drug smugglers. Yup, you read that right. Mexico is such a marvellously messed-up place that it remains highly religious but simultaneously economically reliant on the dope trade.
I learned all about Senor Malverde while researching this article, specifically in reference to Los Cuates de Sinaloa, the group who perform the song 'Negro Y Azul: The Ballad Of Heisenberg'. It's a classic example of a narcocorrido – a genre of ballad written and performed by various groups in honour of local drug barons. A Mexican version of gangsta rap if you will.
Get Your Motor Runnin'
We'll come back to the gentlemen of Sinaloa in a moment but first here's a little context: since about the late 1960s (for me, at least) music lurking on the outlaw side of popular has been used to enhance movie scenes. I'm thinking here of the soundtracks to Easy Rider and The Graduate, music that is not actually performed in the film, nor especially written for it, but imported into the action to stunningly evocative effect. Following on in that tradition came directors who are absolutely genius at it – Quentin Tarantino, Martin Scorsese, Francis Ford Coppola, Richard Linklater, etc. And following them, there are cool TV shows created specifically for the modern binge-watcher and soundtracked with exquisite taste by the likes of Sopranos' creator David Chase.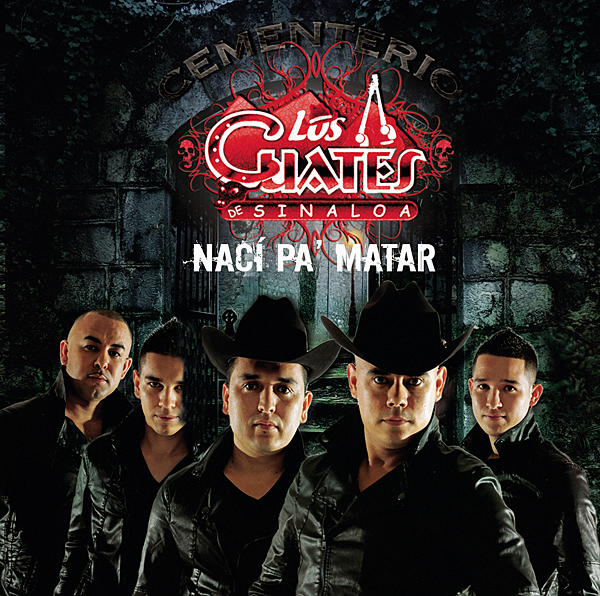 As I'm sure you know, Kate Bush's 'Running Up That Hill' has just received an international chart resurrection courtesy of its inclusion in the recent series of Netflix's Stranger Things – which is good news not just because it brought an excellent song back into the limelight, but because it seems to have been adopted by new generations of listeners who weren't aware of Kate Bush before. That's what the best movie and TV soundtracks do – they turn you on to exciting stuff you might never have encountered, had they not been judiciously chosen to accompany a visual scene in an inverse-promo-video kind of way.
Breaking Records
If you're looking to be introduced to a bunch of mighty fine outsider artists, you need look no further than Breaking Bad (Remember My Name). This double LP is culled from the complete soundtrack to the New Mexico-set AMC series, which starred Bryan Cranston as Walter White, a humble chemistry teacher turned drug kingpin on the back of his genius at producing potent batches of the stimulant known as methamphetamine.
The soundtrack was assembled by writer Vince Gilligan, composer Dave Porter, and music supervisor Thomas Golubić, who also curated the soundtracks for Six Feet Under and The Walking Dead. Alongside some neatly chosen familiar musical pieces, the trio let loose some formidable barely known talents – William Daron Pulliam, for example, an obscure soul singer who performed in the 1970s around the San Francisco Bay area under the moniker Darondo. He didn't sell that many records, did some stints on local cable TV shows, developed a drug addiction, pulled himself together, then died pretty much unknown in 2013 aged 67. The Luv N Haight label compiled his singles into an album and the Breaking Bad inclusion of 'Didn't I', a beautifully raw and longing Al Green-ish ballad, has led to a posthumous appreciation of his gift.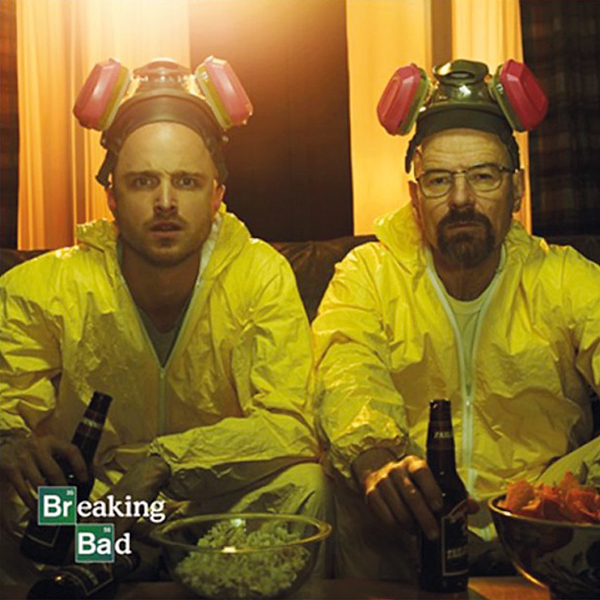 Another chap I'd never heard of is Bob James (although my HFN colleague Steve Harris has, see p119), a jazz keyboard player who was discovered back in 1962 by Quincy Jones and, it seems, composed the theme song for US sitcom Taxi. Apparently, his voluminous back catalogue has been widely sampled for use in hip-hop backings, and 'Feel Like Making Love', the track that features in Breaking Bad, is a premium slice of groovy lounge chic from James' third LP, 1974's One, which also features some tasty jazz interpretations of classical standards.
As promised, next up is Los Cuates de Sinaloa. Their song – about Walter White's alter ego – is sung in Spanish but translated concludes: 'The cartel's running hot because they were disrespected/They talk 'bout some Heisenberg who now controls the market/No-one knows a thing about him, since they have never seen him'.
The band, which is led by cousins Gabriel and Nano Berrelleza, were originally from the coastal state of Sinaloa, but are currently based in Phoenix, Arizona. When the song is shown in Breaking Bad, images of Jesus Malverde are proudly displayed on the band's guitars.
Another obscurity given some prime time exposure is The Black Seeds, a reggae octet from Wellington, New Zealand, who formed in 1998 and at one time featured amongst their number Bret McKenzie of Flight Of The Conchords. Their loping rocksteady 'One By One' is featured in Breaking Bad, as is the Roy Rogers-ish 'In The Valley Of The Sun' by Buddy Stuart (né Stewart), a New Mexico native and jazz singer who was held in such high regard that when he was killed in a car crash in 1950, a benefit was staged for his wife and family at the Birdland Jazz Club in New York, the concert including Ella Fitzgerald, Stan Getz, Lester Young, Harry Belafonte, Charlie Parker and Dizzy Gillespie.
From Cuba To Croatia
And without Breaking Bad, chances are you'd never have come across Los Zafiros ('He Venido'), a doo-wop-inspired group from Havana, Cuba who were in business from 1962 until 1976, and Quartetto Cetra ('Crapa Pelada'), an Italian jazz vocal quartet established during the early 1940s and active until 1988. Ana Tijoux ('1977') is a French/ Chilean singer and activist who's a dab hand at hip-hop, while Walter Wanderley ('Crickets Sing For Anamaria') was a Brazilian organist and pianist who excelled in lounge and bossa nova. Meanwhile, The Bambi Molesters ('Chaotica') were a short-lived surf rock band from Sisak, Croatia who may well take the prize for the most deeply buried treasure of the album's 26 tracks.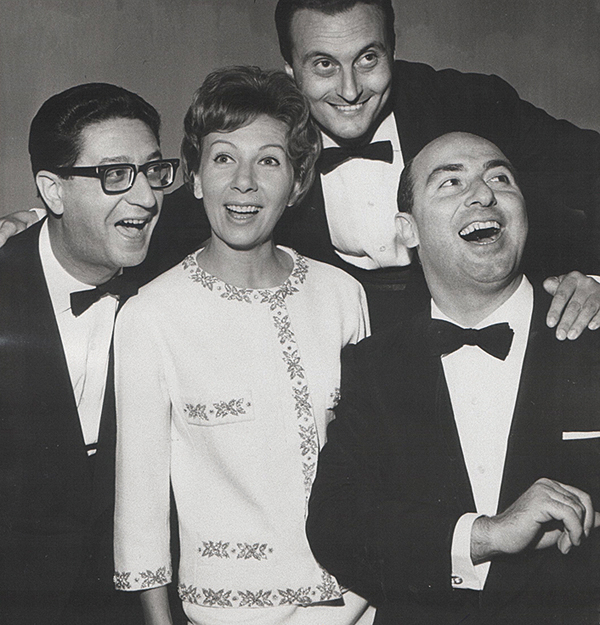 Not to give the plot away, in the unlikely event that you haven't yet watched Breaking Bad, Walter's demise is accompanied by Badfinger's 'Baby Blue' from the Welsh rock band's fourth album, 1971's Straight Up. Badfinger were signed to The Beatles' Apple label and on the brink of the bigtime as Harry Nilsson's cover of their 'Without You' topped the charts in the UK and US, but disastrous business decisions led to them going broke and, tragically, the suicide of principal members Pete Ham and Tom Evans. So 'Baby Blue' earns the sad accolade of being one of the most appropriately poignant musical finales ever screened.
Re-Release Verdict
Featuring 26 songs from across Breaking Bad's five seasons, this 180g vinyl double LP from Music On Vinyl's 'At The Movies' series [MOVATM256] features a booklet with liner notes by the show's music supervisor Thomas Golubić, and twin picture inner sleeves. Originally released in 2019 as a 'Record Day' exclusive, Breaking Bad (Remember My Name) is now available on both translucent green and orange vinyl editions, the latter limited to 150 individually numbered copies. HFN