UK Hi-Fi Show Live Preview #6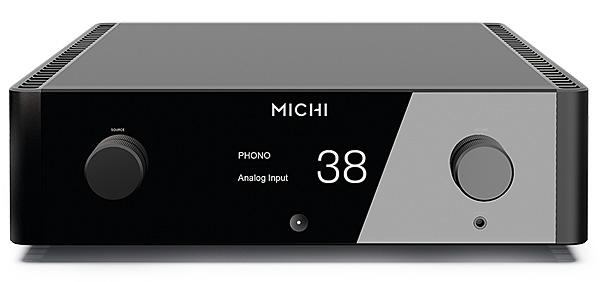 Last hosted at the prestigious Ascot Grandstand in 2019, the UK's dedicated high-end audio show returns in 2022 with the 'who's who' of world-class hi-fi.
Pictured above is Rotel's Michi range of integrated and pre/power amplifiers, which has gone down a storm in Hi-Fi News [HFN May '20, Oct '20, Apr '21 and Jul '21] and the Hi-Fi Show Live represents a great chance to hear them in action with a pair of Bowers & Wilkins D4 series loudspeakers. The Sound United team will also be available to answer your questions about the Michi range and Rotel's 60th anniversary products.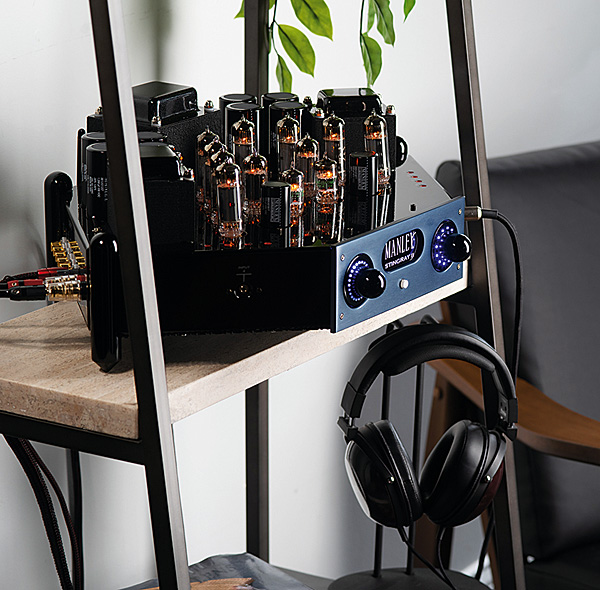 We are delighted to welcome Manley Audio back to the Hi-Fi Show Live, courtesy of its new UK distributor SCV. Manley's wide range of pre, power and headphone tube amplifiers will be shown in a large suite on the Grandstand's 6th floor including, we hope, the Stingray II integrated. Its EL84-based output stage can be switched from UL to Triode mode – which will you prefer?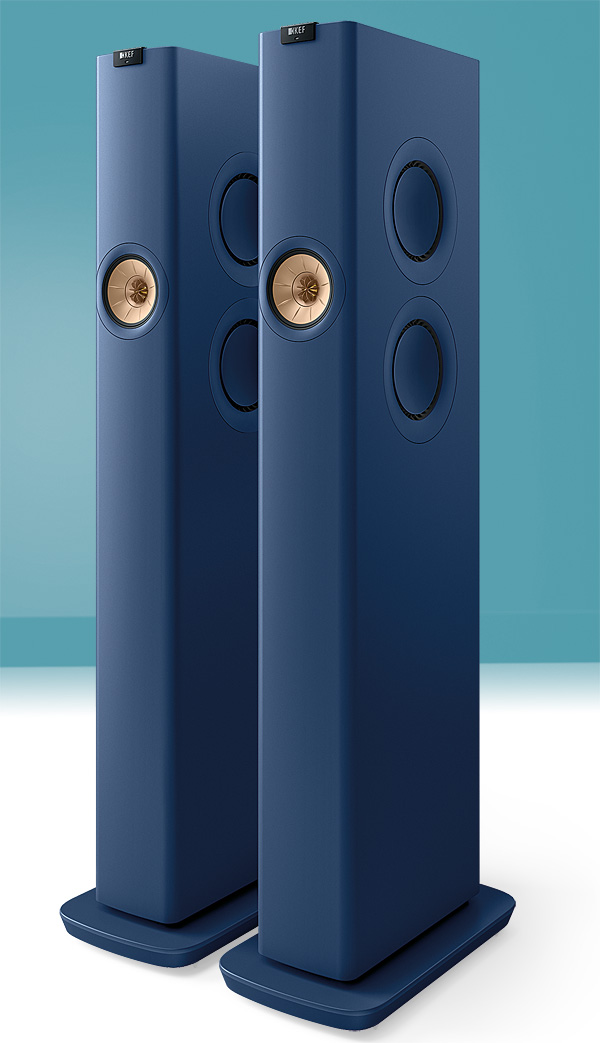 Recently reviewed [HFN Sep '22] and now the recipient of a coveted EISA Award, KEF's advanced LS60 Wireless floorstanding speakers will be playing all weekend in a very special suite on the 4th floor. Is this the future of hi-fi? KEF's Ron Locke and UK Sales Director Sarah Yule check out Ascot's luxurious refurbishments to room 401-402, just down the corridor from our music sales, restaurant and coffee bar area.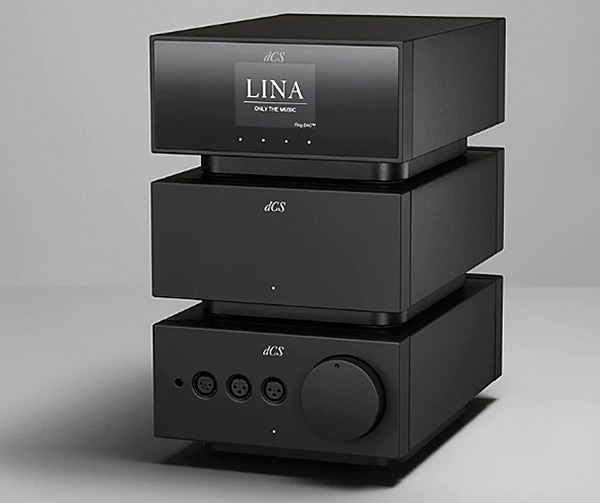 Taking pride of place in the Hi-Fi Show Live's Panoramic Headphone Zone will be the very high-end Lina system from dCS. Comprising a dedicated network DAC, master clock and headphone amplifier, the £26,900 Lina incorporates dCS's famous RingDAC technology. The built-in networking supports streaming via Roon, Spotify, Deezer, Qobuz, Tidal, Internet Radio and Apple AirPlay.
Cambridge-based innovator Node returns to the UK Hi-Fi Show Live with an improved 'Signature' version of its debut Hylixa loudspeaker. Building on the brand's novel helix transmission line, the Signature model features a new stainless-steel base and stand design that houses improved Mundorf crossover components plus Duelund internal wiring for the promise of 'increased acoustic transparency'. Come meet the team, take a seat and witness the sound of these astonishing-looking loudspeakers.

Taking in the spectacular views from high up in the Grandstand, Dave Beese and Bill Leigh [right] of Auden distribution will showcase Hegel amplifiers and the EISA Award-winning V10 phono stage. Auden is looking to supply and demonstrate a very accessible system employing a Rega turntable and Amphion loudspeakers. If you want to learn the secrets of Hegel's success then why not ask Anders Ertzeid who will be travelling from Norway to the UK Hi-Fi Show Live.
Courtesy of distributor Audio Pinnacle, Audel (Italy) plus Zavfino and Gershman Acoustics (Canada) are making their way to the UK Hi-Fi Show Live. Come hear the Zavfino Copperhead turntable and new Aeshna tonearm on the 5th floor!
The new Raidho X1.6 loudspeakers will be unveiled at the UK Hi-Fi Show Live by Decent Audio. Incorporating the brand's exclusive planar/ribbon tweeter and ceramic-coated bass/mid driver, these are not to be missed.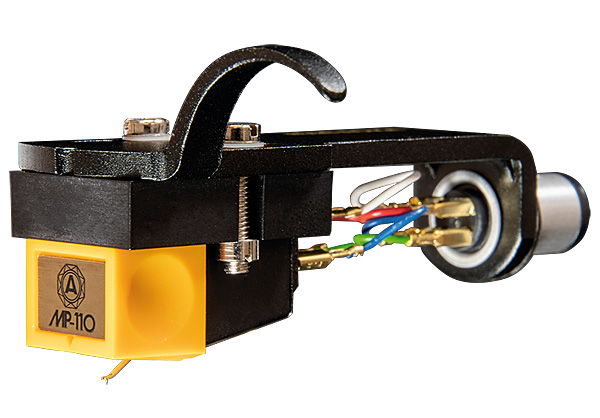 A blast from the past and a brand with a powerful resonance for many Hi-Fi News readers – Nagaoka cartridges are back in strength via Sound Design Distribution. SDD will also have the new Lumin T3 music player on demonstration.
Meet The Stars
Ok, so perhaps 'Stars' is a little too razzmatazz, but the UK Hi-Fi Show Live will be your one opportunity this year to experience our topical and ever-popular workshops run by Matthias Böde of Germany's Stereo magazine. We are also delighted to welcome a host of brand ambassadors, CEOs and audiophile engineers to represent their products, and answer your questions, in person.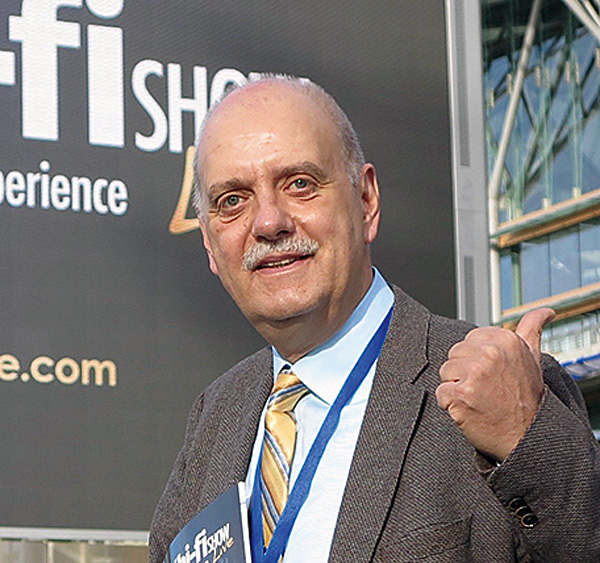 Well-known audio industry personalities include Bill McKiegan of D'Agostino Master Audio Systems, Lars Johansen from Perlisten Audio, Mads Klifoth from Audiovector, Gary Yacoubian (President of SVS), Engström's Lars Engström (co-founder and chief engineer), PS Audio's Paul McGowan, Grant Samuelson from Shunyata Research, Robert Suchy (CEO of Clearaudio) and the irrepressible Heinz Lichtenegger (President of Musical Fidelity and Pro-Ject Audio Systems). This list is far from exhaustive so make a point of dipping into www.hifishowlive.com to discover more about the special events and very special hi-fi people who will be gracing the Ascot Grandstand this year!
Tickets On Sale!
Advance tickets are now on sale for the UK's premier high-end audio event – The UK Hi-Fi Show Live, hosted at the Ascot Racecourse Grandstand, High Street, Ascot on Saturday 10th and Sunday 11th September 2022.
Tickets cost just £20 (£30 for a weekend pass) via www.eventbrite.co.uk or via the link on the www.hifishowlive.com website. Concessionary £15 day passes will be offered for subscribers of Hi-Fi News and Hi-Fi Choice (details on the insert included with future subscriber copies). See our website for further information, brand listings and seminars.