U.K.'s Hi-Fi Show Live Opens Saturday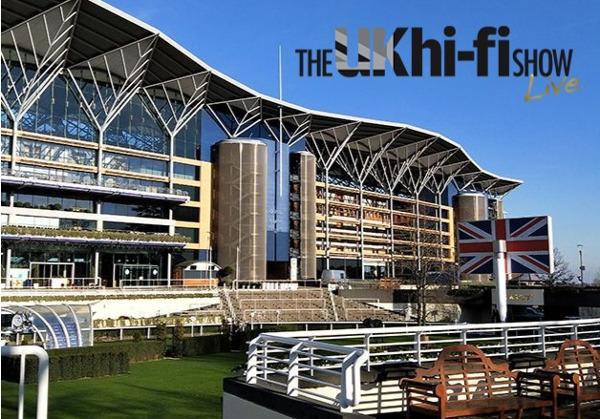 The Hi-Fi Show
Live
2019, U.K's largest specialty high-end audio event, will take place this Saturday and Sunday at the Ascot Racecourse Grandstand in Ascot, England.
Organized by the editors of Hi-Fi News & Record Review, the show will feature more than 200 brand exhibits, product demonstrations across all audio categories, listening sessions, interactive workshops, seminars on vintage gear, live music performances, and scheduled presentations and demonstrations by famous designers, engineers, and audio personalities, including a vinyl session hosted by Analog Planet's Michael Fremer and hi-fi journalist Ken Kessler. Download the official Show Guide here.
Show hours are 9:30 a.m. to 5:30 p.m. on Saturday, October 26 and Sunday, October 27. Among the many brands exhibiting at the show are top names and classic brands in audio, including Anthem, Arcam, Bluesound, Cambridge Audio, Emotiva, GoldenEar Technology, Harman/Kardon, JBL, KEF, Klipsch, Krell, Luxman, Magnepan, Mark Levinson, MartinLogan, Monitor Audio, NAD, Naim Audio, Qobuz, Revel, Roon, Sonus faber, SVS, and many more. Click here for the complete list.
"The move to Ascot allows us to even better serve our existing exhibitors and loyal visitors, grow our audience, and also welcome those brands previously prevented the chance to attend the Hi-Fi Show Live as demand for rooms outstripped supply," said show organizer Paul Miller, editorial director of AVTech Media and president of EISA. "From 2019, this landmark venue will also allow us to extend into high-end automotive and the luxury consumer sector with even more seminars and workshops exploring our world of audiophile hi-fi and high-end living."
For more information on The Hi-Fi Show Live, including ticket information and show previews, visit hifishowlive.com.