T+a P3000/a3000hv (£9500 Pre/£11,900 Power/£7900 Psu)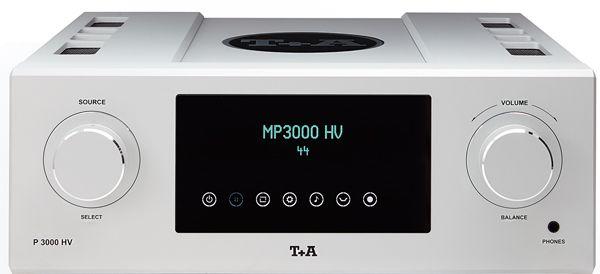 T+A's HV series is designed for the luxury audiophile market and this latest amp combo is sensational value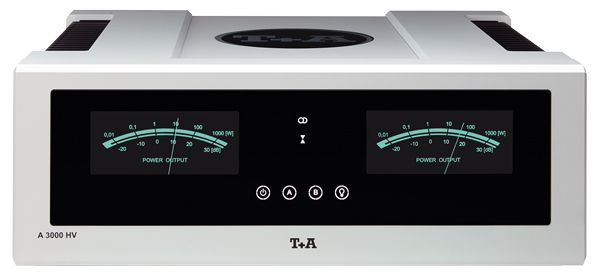 Each of these three units – preamplifier, two-channel power amp and a power supply to 'beef up' the power amp's performance – is housed in an all-aluminium chassis identical in size and appearance. Pre and power amp are 'double mono', the left and right channels both electrically and mechanically separated, with power supply sections, audio circuits and control electronics all in shielded chambers.
The new P3000HV preamplifier has a comprehensive functionality that includes an analogue tone processor module to provide bass/treble adjustment, a user-variable 'loudness' control to suit your loudspeakers' sensitivity, and parametric equalisers for tuning your speakers' bass performance to your listening room.
Illuminated touch-sensitive controls allow access to the preamp's configuration menu, and a headphone amp is built in as well. At the rear there are six line inputs, inputs 1-4 being switchable between single-ended and balanced operation, while an optional (£900) MM/MC phono stage can be fitted by your dealer. The preamplifier microprocessor and display circuitry, and its critical analogue audio circuits, are each driven by completely independent power supplies.
The partnering A3000HV amplifier features two deliciously retro-looking power meters while a rear switch converts it to 'high current mono' mode. Voltage and current amplifier sections are on discrete PCBs while the output stage employs MOSFET drivers and 'thermal tracking' bi-polar output transistors.
The two sets of rhodium-plated speaker terminals can be turned on or off via the front panel and used for bi-wiring or for driving a second pair of loudspeakers. T+A's supplementary power supply unit can also be added. It does transform performance.
Liquid power
We began listening to the P3000/A3000HVs as a two-box combo, and were greeted by a subjectively 'fast' and vivid sound with tight, punchy and fearfully powerful bass. We were struck more by its effortless liquidity. With Stravinsky's Rite of Spring [Telarc] the three-dimensional picture of Cleveland's recording venue was palpable, woodwind and strings clearly separated, and the overall tonality frankly 'beautiful' – without appearing artificially sweetened.
Adding the PSU increased the sense of ease and effortlessness. It yields a major upgrade in sound quality. We had one heck of a fright from its explosive bass power while swimming in the ambience of the experimentally dissonant 'New Moon At Deer Wallow' from Rain Tree Crow [Virgin]. The pre/power/PSU combo's seemingly unfettered low frequency power and definition plunged wa-ay down with ease, while the timbre and texture of Mick Karn's bass clarinet was described in all its deliciously chocolatey detail. Bass synthesiser embellishments on Boz Scaggs' 'Thanks To You' from Dig [Virgin] were likewise described immaculately by the HV combo.
Verdict
T+A's 'no compromise' HV series components are designed for the luxury audiophile market. In that context, this latest amp combo is sensational value. And as the preamp has tone controls, even the most unpalatable of recordings can be tweaked to sweeten them.
Originally published in the 2014 Yearbook