Spirit: Twelve Dreams...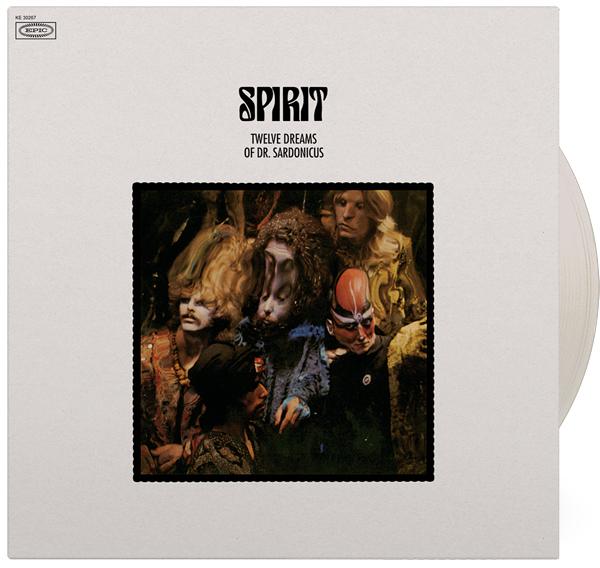 Part concept album, part concoction of West Coast rock and jazz... Steve Sutherland hears the 180g reissue of an LP from 1970 with lessons we can learn from today
If there's a lazier fellow on the face of God's green earth than Jimmy Page, boy, I'd sure like to meet him. Yes, that Jimmy Page, guvnor of Led Zeppelin and hitherto legendary guitar god – it's the 'hitherto' bit that gets my goat.
Page cut his chops as some kind of go-to whiz kid session maestro, pretty much the hardest working man around the studios of London in the mid 1960s, his genius improving tracks by everyone from The Who and The Kinks to Tom Jones and Lulu. Then, of course, he joined The Yardbirds to make serious music, before inventing the Zep who updated the Delta blues and put it through all manner of weird and exotic experiences. And then... well, pretty much nothing of worth really.
While other surviving modern Blues maestros have taken advantage of the fact that musical misery matures like fine wine, and continue to ply their trade around the stages and studios of the world to appreciative audiences, Page appears to have retired his gift altogether and now spends his days just polishing his trophies in the form of mixing, remixing, remixing again, and then repackaging all his past triumphs every half decade, over and over and over again. Like, dude, just how many versions of 'Achilles Last Stand' do we actually need?
Anyway, there are whole generations of young 'uns who have no idea who you are, except that occasionally your name crops up on the celebrity gossip sites because you're bitching about some home improvements that your more famous neighbour Robbie Williams is proposing to make to his house next door.
Case Reopening
Or there's this: as reported in late September last year, a court case brought against Jimmy Page and his songwriting partner Robert Plant for plagiarism would be re-opened on appeal, after it had originally been dismissed. This particular case pertains to their most famous anthem, 'Stairway To Heaven', the cornerstone of the titleless album the group released in 1971 but which we all know as the Runes album or Led Zeppelin IV.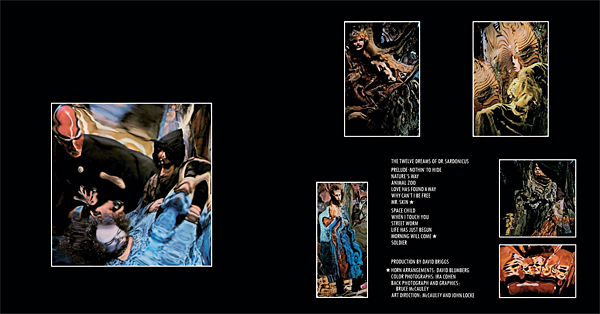 The claim is that the song's opening guitar arpeggios sound suspiciously similar to an instrumental track 'Taurus', released by a band called Spirit on their self-titled debut LP in 1968. Thing is, Led Zeppelin in their early days toured supporting Spirit in the States and even covered another of their numbers in their set. So…
Ah, yes, Spirit. One of those great undiscovered West Coast rock groups who, like, say, Moby Grape and The Charlatans (the originals, not the Stone Roses wannabes), are just waiting for history to catch up with them and endow them with all the accolades they deserve. This happened belatedly to Arthur Lee and Love and Roky Erickson's 13th Floor Elevators. Spirit should be next…
Based in LA in the late '60s/early '70s, Spirit in their most productive phase were that attractive mix of being utterly of-their-time and yet wholly unique. Their leading light was the wonderfully be-Afro-ed, honey-voiced, sublimely dextrous guitarist/ singer/songwriter Randy Wolfe who was better known as Randy California, a name bestowed upon him by Jimi Hendrix.
Rocking Off...
The two string-slingers had met in a guitar shop in New York in 1966 and, as you do, jammed along, Hendrix so blown away he recruited his new pal to play in his band, Jimmy James & The Blue Flames, at the 'Cafe Wha?' and other clubs around Greenwich Village. Jimi already had a Randy in his band so he named them after the States they came from – Randy Texas and Randy California – and the band was hot. So hot that ex-Animal Chas Chandler talent scout spotted them and decided to take them over to the UK.