The Specials: More Specials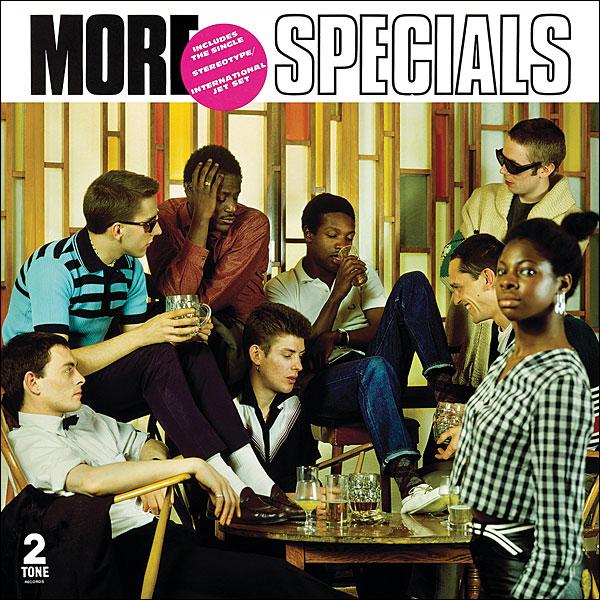 As the Coventry group prepare their second LP things are already starting to fall apart... Steve Sutherland listens to the half-speed-remastered 40th anniversary reissue
Here they are, Britain's most successful and influential breakthrough band, revered by the critics, adored by the fans, unashamedly copied by start-up bands… But Jerry Dammers, the geezer in charge, wants to mess with the magic and do something quite worryingly different.
Now everyone knows that second albums are tricky blighters for several reasons. Y'know, you've had your whole life to create and inspire the first one, then the second one comes along and you're out of ideas. Plus, your audience wants the impossible: the same yet different/ better...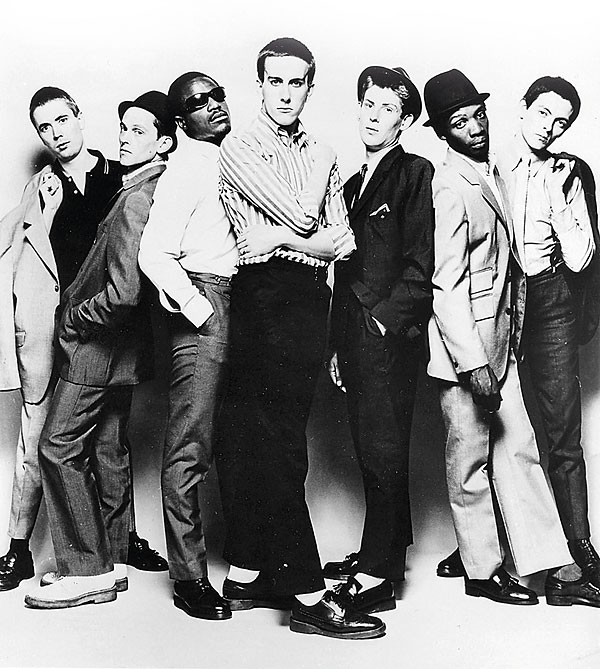 Mental Breakdown
None of these, however, seem to be the driving force behind the wilful change of direction being foisted upon the band by their svengali. The way they see it, there's some sort of mental breakdown behind it all, some lack of faith. It's as if the lunatic has taken over the asylum.
The Specials' eponymous debut album, released in 1979, has appropriated the ska music Prince Buster and the like had imported from Jamaica in the 1960s and updated it with a punk attitude and lyrics that concerned themselves with the inner city wasteland that their native Coventry was becoming in the late '70s. This thrilling multi-racial recipe was instantly and enthusiastically adopted by the UK's disenfranchised and frustrated youth. A year on, though, things are falling apart. A hectic touring schedule has taken its toll on the group and there's heavy pressure from Chrysalis Records, the major label which is financing Dammer's 2 Tone label, for a follow-up album.
So they all troop into Coventry's Horizon Studios with multiple ambitions and agendas. Guitarist Roddy Byers is keen to introduce a more rockabilly edge to their sound, partly in tune with bands like the Stray Cats who are gaining current chart traction. Drummer John Bradbury is leaning in a Northern soul direction, and is suggesting mixing ska, soul and reggae, warning 'they've got a great thing going, why mess it up?'.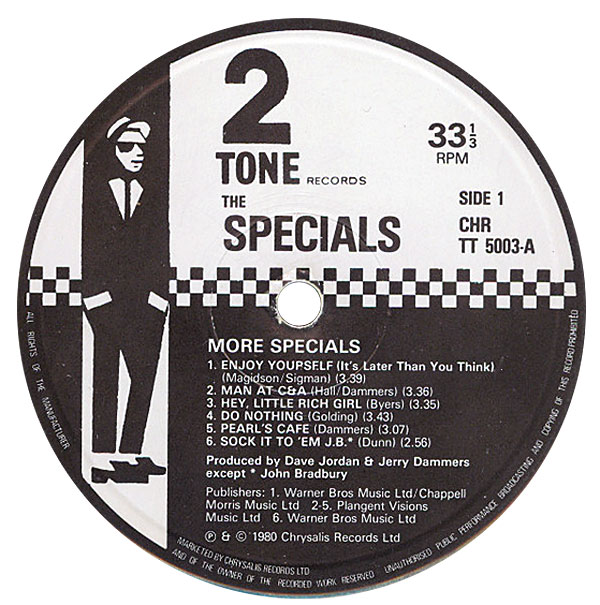 Dammers, though, is adamant his group move on. Elvis Costello had produced the debut LP in a deliberately rough and ready manner to capture their energetic live appeal, but now he's in control, working alongside co-producer Dave Jordan and it's his vision that wins out. 'We've got to start all over again', he declares. 'Ska was just a launching point. I don't want us to end up like Bad Manners.'
Cheesy Cha-Cha
Where he takes them is uncharted territory, untested and, to most of the group, incomprehensible. His philosophy, as he explains it to the others, is that basically you should listen to any music with an open mind, no matter whether you initially think the music is good or bad, and you will would grow to like it over repeated plays.
His ambition, he says, is to destroy people's preconceived ideas of good and bad music to the point where listeners would hear a record and won't even know if they like it or not. 'I went out of my way to listen to anything that had been regarded as rubbish in the rock world: Muzak; exotica. Trying to consign rock music to the dustbin of history…'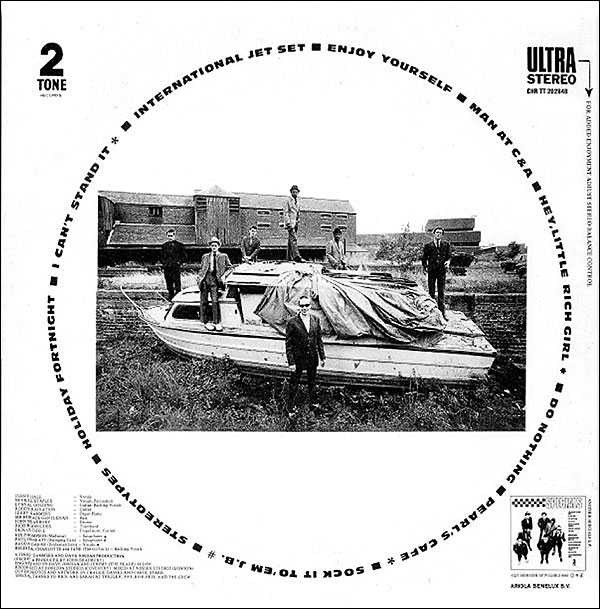 To this end, Dammers starts to employ the studio as an instrument in itself, writing on the spot, overdubbing furiously and endlessly fine tuning. The first album had been recorded pretty much live. This one is piecemeal, one instrument at a time, a completely different vibe. The group begins to seethe and fight among themselves, sick of Dammers' dominion over their future, unhappy with the way his newly-bought Yamaha home organ, with its Latin-American cha-cha cheesy rhythms, are dictating the overall tone, and scared that this 'Muzak-lounge jazz experiment' would do in their careers.
It's really no surprise that More Specials, finally mixed at Wessex Studios in London, turns out to be something of a patchwork. But it's a brilliant patchwork in places which will lead them to their absolute peak. It begins with 'Enjoy Yourself (It's Later Than You Think)', an often-covered music hall knees-up written in 1949.
'Man At C&A' is singer Terry Hall's first writing credit, a rather cynical take on life in the shadow of the mushroom cloud. Roddy Byers' 'Hey Little Rich Girl' is a sorry tale of a lass who moves to the big city with dreams of stardom and ends up an adult model. Madness's Lee Thompson provides the jaunty sax.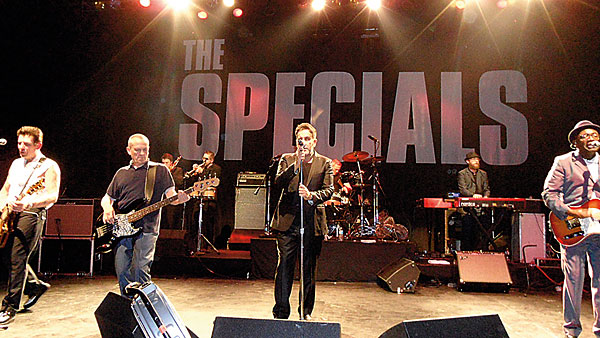 Guitarist/singer Lynval Golding contributes 'Do Nothing', another dour social prognosis set to an upbeat, easy listening backing. 'Pearl's Cafe' is by Dammers and follows the same pattern, being a tawdry tale with a spicy backing. 'Stereotypes/Stereotypes Pt 2' is Dammers' again, lyrically spiteful, segueing Spaghetti Western soundtrack into dub, while 'International Jet Set' is an equally bleak exotic cocktail, detailing a passenger's nervous breakdown on a plane that crashes. Another, way more downbeat, version of 'Enjoy Yourself' featuring The Go-Go's completes the piece.
Tour Troubles
More Specials comes out wrapped in a deliberately slightly out-of-focus colour photograph of the band. Dammers idea here is to make it reminiscent of old Jamaican album sleeves. It gets to No 5 in the charts. The critics are generally kind.
Despite their problems, the group take The More Specials Tour around the UK in autumn 1980. Audience violence disrupts gigs in Newcastle, Leeds and Cambridge where Hall and Dammers try to stop fans battling with security guards. The pair are arrested, charged with incitement to riot and then fined £400.
Reluctantly, the group announce that they will stop touring. 'You're in this amazing, fantastic group making this wonderful music and you can't play it any more because people are hitting each other', says bass player Horace Panter who joins a therapy cult, Exegesis, which creates even more friction in the band. 'Adding to the fun, Horace joins some nutty cult and starts giving them all his money', says Dammers. 'It was just a nightmare.'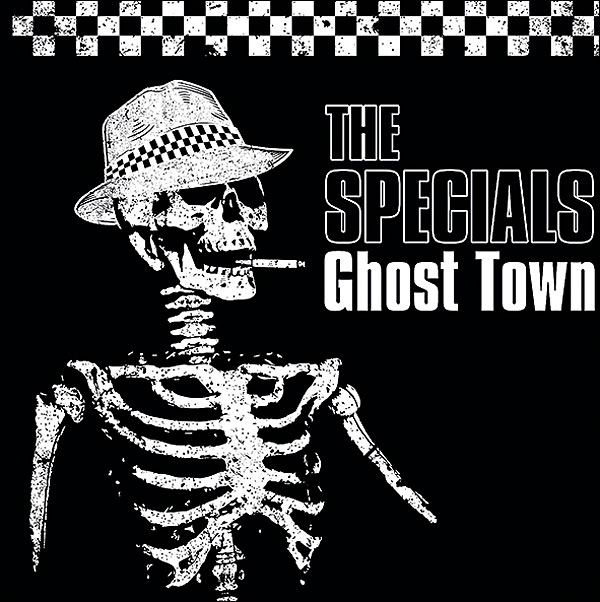 Again, in spite of everything, they convene in the studio to record a follow-up single to the album. The song is called 'Ghost Town', and is one of the greatest No 1s in UK chart history. It's as if all the experimentation during the recording of More Specials was leading up to this magnificent triumph.
Re-Release Verdict
Jerry Dammers had founded his 2 Tone Records label in 1979 with backing by Chrysalis. The Specials' 13-song second album, More Specials was released on the label the following year [CHR TT 5003] and for its 40th anniversary has been half-speed remastered by Miles Showall at Abbey Road Studios. It comes as a two-disc 45rpm box set package [5060516095698] including the 7in 'Ghost Town' single (which is also half-speed remastered), with LP pressings on 180g black vinyl. HFN