Madonna: True Blue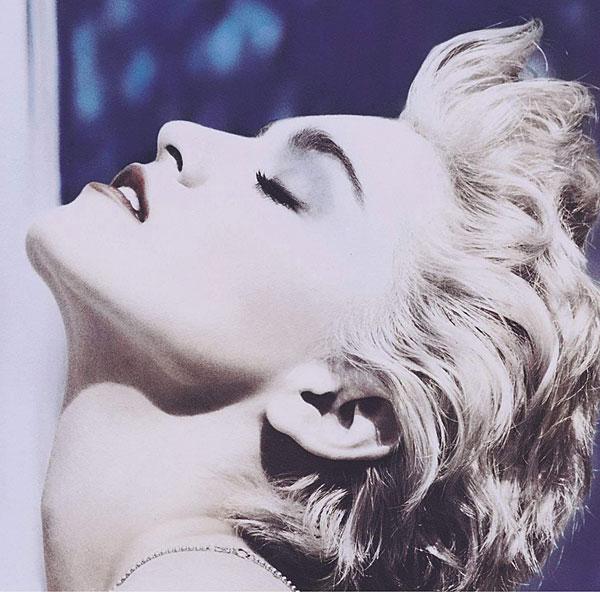 Pinball wizard Steve Sutherland looks back on meeting Her Madge in the early '80s and her career-altering controversial third album, now released on 180g vinyl
She looks a bit lost, standing alone backstage leaning against the wall, watching all the celebrities mingle, clink glasses, air kiss and gossip. Lost and a little bored. Same as me, to be honest. So I cross the room and say 'hi'. She says 'hi' back. To break the ice, I point to the pinball machine, unoccupied, just over there, and ask if she fancies a game. She smiles again. 'Sure.' And away we go at it. As I remember, I won, although I'm sure – if she recalled it at all – she'd disagree.
Soon enough it's time to take our seats. I have good 'uns, about six rows back. Hers are way better. Front row… sitting next to Nile Rodgers of Chic. Who is that girl? Yup, you guessed it. March the 21st 1984, New York's Madison Square Garden and Duran Duran's biggest gig to date. Best of all, it's the day I meet Madonna.
Within six months she's No 1 all over the world with Like A Virgin, her accelerating fame eclipsing forever every single other star in attendance this night. Her masterpiece, and third long-player, True Blue – the album we're here to celebrate – is just two years down the road.
Public Mystery
This was the really big one. The album that elevated her critically from a canny pop star surfing the MTV zeitgeist to a bona fide artist of intelligent merit, someone with an insatiable ambition and desire for fame, and a fearless agenda in pursuit of it. And she didn't care who she used or abused to get where she wanted.
In fact, the bigger the heap of targets and victims, the better. All publicity was good publicity in her eyes, and although it was pretty shocking at the time, we soon became attuned to her brutal baitings and the coy way in which, by and large, she refused to explain her beliefs and motives. A very public mystery she was, all surface and deep depths. A calculated shrug.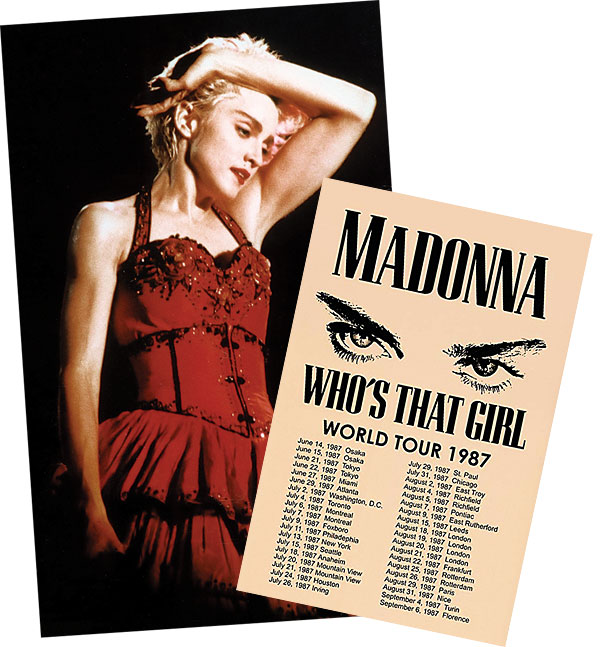 The song that initially got everyone going was 'Papa Don't Preach', a mini-movie in its own right. Madonna's a pregnant teenager, and explaining to her devastated dad how she doesn't care what anything thinks and, damn the consequences, she'll be keeping the baby.
As it ascended the charts, it was accompanied by one heck of a hullabaloo. The Planned Parenthood organisations claimed it would undermine efforts to promote birth-control among adolescents. Some even went so far as to suggest that, as Madonna was such a popular role model, she was encouraging teenage pregnancy.
However, anti-abortionists seized upon it as an anthem. Here's Susan Carpenter-McMillan, president of the California Chapter of Feminists For Life: 'Abortion is readily available on every street corner for young women. Now what Madonna is telling them is, "Hey, there's an alternative"'. Weirdly, it also appeared to support the Catholic Church's stance on birth control – at any rate until Madonna mockingly dedicated her 'blasphemous' 1987 Who's That Girl tour to Pope John Paul II who immediately instructed that all true believers should boycott her shows.
Delicate Beauty
Madonna stayed shtum for some time, reaping the reward of all the attention, her publicist Liz Rosenberg issuing this statement on her behalf: 'She is singing a song, not taking a stand… her philosophy is people can think what they want to think'. Finally Her Madge brought this to the table: '[It] just fits right in with my own personal zeitgeist of standing up to male authorities, whether it's the Pope or the Catholic Church, or my father and his conservative, patriarchal ways.
'[It's] a message song that everyone is going to take the wrong way – immediately they're going to say I am advising every young girl to go out and get pregnant. But it's really about a girl who is making a decision in her life. She has a very close relationship with her father and wants to maintain that closeness.