Kirsty MacColl: Kite (180g vinyl)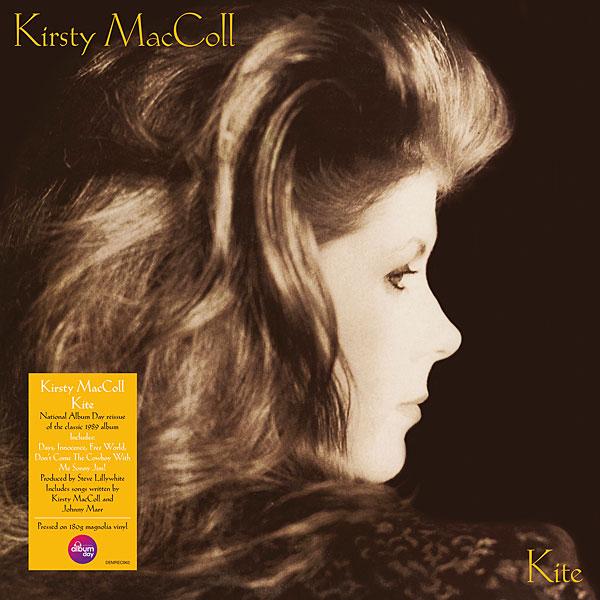 The singer-songwriter's sophomore album from 1989, reissued on 180g vinyl, showcased her lyrical wit and Johnny Marr's lush guitar licks, says Steve Sutherland
What can you buy for £61? A new pair of trainers at a discount store? A set of Sennheiser HD 200 PRO closed-back headphones? A Billie Holiday Classic Lady Day vinyl box set?
Well, I can tell you exactly what £61 bought you in Mexico 21 years go. It bought you out of a 34-month stretch in prison for culpable homicide. I know this because that's the exact sum paid on behalf of a man called José Cen Yam, a boatman by trade, in the employ of a multi-millionaire supermarket magnate named Guillermo González Nova.
Tragic Death
José was in jail because, on the 18th of December 2000, a powerboat owned by Guillermo's brother, Carlos González Nova, came bombing full speed ahead into the waters above the Chakanaab reef, an area of the Cozumel district's National Marine Park that was designated a diving area and hence a no-go for all watercraft.
Diving at the reef on holiday that day were Kirsty MacColl and her two young sons, 13-year-old Louis and Jamie, 15. Emerging from the depths, MacColl saw the speeding boat was headed straight for Jamie so she frantically swam and just about heaved him out of the way – he sustained minor head and rib injuries. Kirsty wasn't so lucky. The boat struck her full-on and she was instantly killed.
Witnesses claim that José wasn't the one at the controls of the boat and that he later admitted to accepting a bribe to take the blame.
At the time of her death, Kirsty MacColl wasn't exactly what you'd call a superstar back home in the UK, but she was pretty well known as Shane MacGowan's feisty foil in The Pogues' brilliant 1987 Christmas single 'Fairytale Of New York', a hardy perennial if ever there was one. MacColl was married to the single's producer Steve Lillywhite at the time and that's how she got the gig. But no-one could deny it suited her personality down to the ground – she was always one to stand up for herself with a keen eye for detail and a wicked tongue when needed.
And no one could doubt her credentials. MacColl grew up steeped in agit-folk. Her father, James Henry Miller, aka Ewan MacColl, was a renowned left-wing activist, prominent member of the Communist Party, and prolific folkie, a writer and interpreter of many a famous song. Probably his most famous and lucrative composition was 'The First Time Ever I Saw Your Face', which he composed in honour of his future wife and fellow folkie Peggy Seeger in 1957, and which Roberta Flack took to No 1 all over the world in 1972 after recording it for her debut LP.
There was plenty of her father about Kirsty MacColl's Kite, her second long-player and the album we're here to celebrate. Her debut, 1981's Desperate Character, had been granted a pretty lukewarm reception, the general gist being that it was 'competent' mainly due to the fine array of musicians featured. These included Rockpile/The Pretenders' Billy Bremner, The Mekons/Public Image Ltd's Lu Edmonds, session-player extraordinaire Phil Rambow and veteran pub rocker Lew Lewis. The songs, it was reckoned, were not quite up to par bar the Top 20 single 'There's A Guy Works Down The Chip Shop Swears He's Elvis', which was on the album twice, one the familiar version, the other sporting a country-ish styling.
Flying High
The whole shebang was re-issued in 1985 under the title Kirsty MacColl with three tracks replaced with others. Kite followed in 1989, its tenor set by her inspired 1984 cover version of Billy Bragg's 'New England' which was only ever released as a single. It went Top 10 in the UK and framed MacColl as a warmly relatable singer with a heart of gold and a clear political conscience.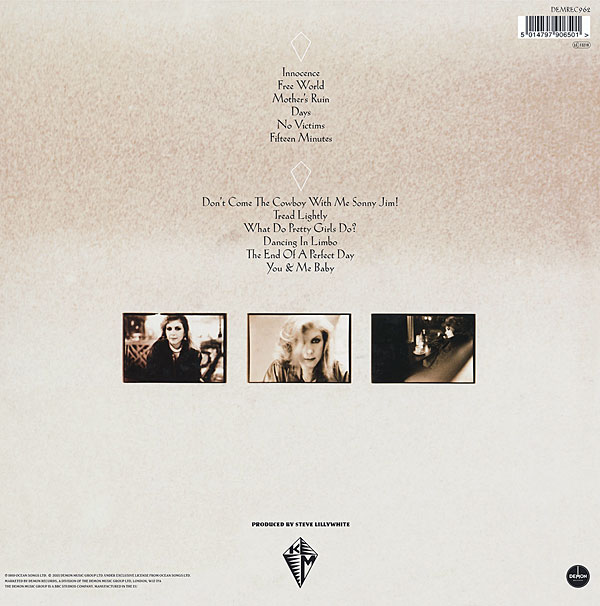 Rooted In Reality
Produced by hubby Steve Lillywhite (U2, Rolling Stones, Simple Minds, The Killers, etc), Kite is a way more accomplished piece of work than her debut. The songs are great and the sound is – let's not beat around the bush – utterly Smithsian courtesy of Johnny Marr, who co-writes a couple of numbers and plays on most. In fact, if you're not familiar with Kite but happen to be of that growing number of Smiths fans hankering after the old Manc magic and a bit of a tune – elements mostly abandoned by Morrissey's most recent solo stuff – you could certainly do worse than give this album a visit.
Not only are the songs imbued with Marr's lush treatments, lyrically MacColl comes up with some sharply witty social commentary, such as on 'Free World'. 'It's really about greed', she said at the time of release. 'But it's all part of the great divide between North and South. This Government has probably done more than any other to worsen it… it's very direct and simple; hopefully it'll make people think a bit. The subject matter is Thatcherite Britain – grab whatever you can and sod the little guy. That's a fashionable way of looking at things, and I don't agree with it.'
Then there's 'Don't Come The Cowboy With Me Sonny Jim!', a sort of updated take on '...Chip Shop' – very British, a little Only Fools And Horses, and a whole lot of freshly released bottled-up righteous female anger over the way blokes think they're kings of the world when in reality they're more often than not pathetic and selfish. The great thing about MacColl is that her best songs here are rooted in everyday reality and the points being made are dramatic and recognisable rather than preachy and didactic – quite the forerunner of Lily Allen.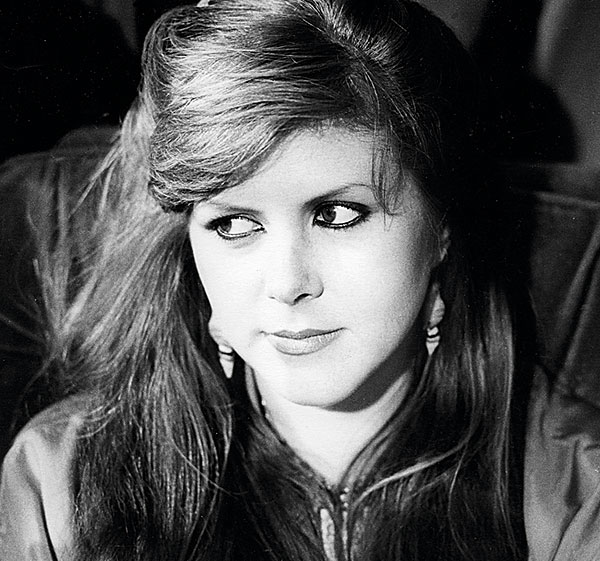 Covering The Kinks
Kite is the album that gained MacColl her well-deserved kudos and set her up for her next and most famous LP, 1991's smartly titled Electric Landlady, with its lovely baggy hit single – co-written with Johnny Marr – 'Walking Down Madison'.
Yet despite Kite's originality, probably the song most people know from it is MacColl's lovely cover of The Kinks' 'Days'. This was written by Ray Davies and rush-released by the band as a single in 1968, with the really rather fab and previously discarded 'She's Got Everything' as the B-side – an attempted career-booster after 'Wonderboy' had failed to crack the Top 20. 'Days' got to No 12, which is exactly where MacColl took it when it was released as a single. While The Kinks' original was characteristically wry, Davies' vocal implying a little irony and, as always, slightly detached from the emotion of the song, MacColl threw herself fully into her version. 'I think it's a bit slower', she said. 'I wanted to give it the ABBA treatment. I wanted people to think that it's a Kirsty MacColl song when they hear it.'
Re-Release Verdict
Produced by Steve Lillywhite and recorded at various London studios with musicians including David Gilmour, Johnny Marr and Guy Barker, Kite was first released in 1989 on vinyl [KMLP1] and CD [CDKM1] by Virgin. The Demon Records' 180g magnolia vinyl reissue [DEMREC962] we have here is for National Album Day 2021 and presents the album's original 12 tracks. CD re-releases in 2005 and 2012 added ten and 17 bonus tracks (mainly B-sides), respectively.