Kimber Kable Naked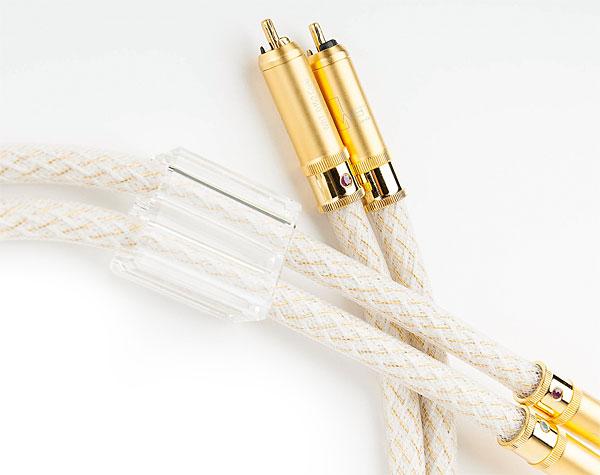 Kimber Kable has championed high quality dielectrics and open-weave cable geometries since the late '70s, but now it's gone 'naked'.
Cable aficionados will already know that the best insulation is no insulation at all, with air (in lieu of a vacuum) providing the best and most cost-effective dielectric. Did I say 'cost effective'? Kimber's new flagship 'Naked' interconnect costs a cool £12,700 per terminated metre – either with heavyweight gold-plated WBT RCAs or XLRs finished in a choice of Wenge or Purple Heart woods. For longer runs, 1.5m sets cost £15,150 or £17,600 for 2m. This is very 'high-end'.
The Challenge
Ok, so back to the 'air' dielectric and the two practical issues that must be overcome – 1. preventing oxidation or other degradation of the uninsulated conductors and 2. ensuring the 'naked' signal and return cores do not touch and short... Kimber addresses the conundrum
by employing six separate gold-plated, 24-gauge annealed copper strands. As copper 'soaks up' a lot of gold before a decent plate is achieved it's standard practice to employ an intermediate layer, typically nickel or silver, but Kimber has chosen a palladium pre-plate instead.
These six corrosion-resistant conductors, three for signal and three for return, are arranged in Kimber's traditional open weave geometry and very lightly supported in air by a 'foam' of natural, wax-free cotton. This makes for a very lightweight and flexible cable, but care must be taken not to crush or bend its porous frame too sharply.
The LCR parameters are slightly different for a balanced Naked cable (two strands each for signal, return and ground) but the basic numbers include a 110mohm/m loop resistance, a low 63pF/m parallel capacitance and 0.6µH/m series inductance. Nothing too 'esoteric' here!

Sound In The Buff
I had the opportunity to compare these balanced Naked cables with a range of alternative 'technologies' ranging from the cryo-treated Townshend Fractal interconnects [HFN Oct '14], the silver CrystalConnect van Gogh [HFN Aug '20] and massive Magnum Opus Generation 6 interconnects from Transparent Audio. In short, Kimber's Naked stood up very convincingly in this exalted company, connected between our resident dCS Vivaldi One player/DAC [HFN Feb '18] and Constellation Inspiration monoblock amplifiers [HFN Oct '19].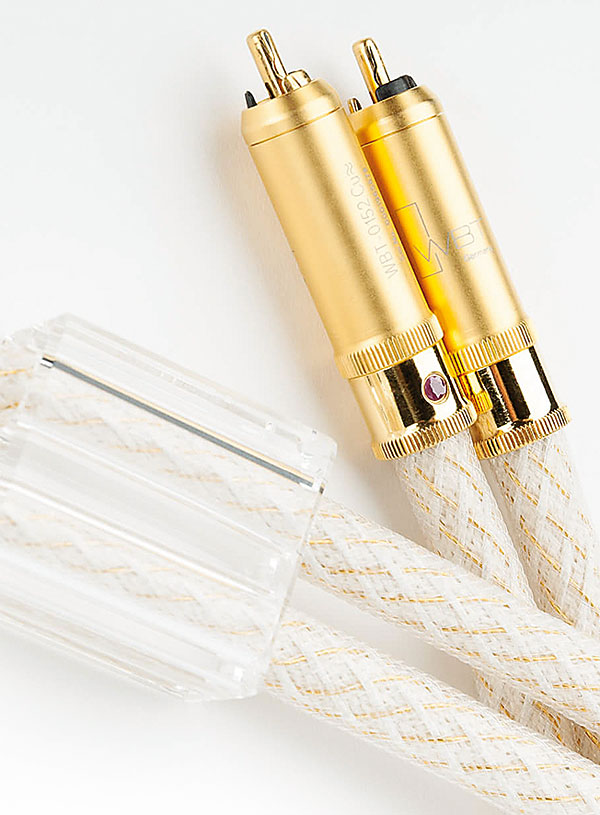 Listening to Michael Hedges' taut-stringed rendition of Dylan's 'All Along The Watchtower' [Live On The Double Planet; Windham Hill 371066-2], not only was the beautifully etched snap to the guitar retained in all its glory but so too was the rib-tickling slap to the body of the instrument. This reinforcement of both the precision and power of the music at hand is a welcome quality of Kimber's Naked, heard also with Mike Garson's solo piano tribute The Bowie Variations [Reference Recordings RR123].
Augmented Piano
Here the superior acoustics of the Center for the Performing Arts, Oxnard, California, are illuminated to gorgeous effect by Garson's delicate touch, albeit embellished by overlays made possible by the Yamaha Disklavier piano. Some original melodies, 'Space Oddity' in particular, are almost unrecognisable while others are diverted into jazz or classically-infused motifs. Whatever the artistic licence, the passion and intimacy of the playing is both immediate but also challenging of a system's tonal subtlety and ability to resolve ambient detail. With Kimber's Naked in tow, I had never heard this recording any more sympathetically reproduced.
Hi-Fi News Verdict
Physically lightweight, Kimber's Naked still packs as much experience and 'technology' into its fragile frame as you'll find in any battleship interconnect. Here, oxidation-resistant solid-core conductors meet as ideal a dielectric as might practically be devised, and all without skewing the basic 'lumped' LCR parameters. While it's as neutral and equipment-agnostic an interconnect as you'll encounter, an in situ demo remains de rigueur.
Price £12,700 (1m stereo set, terminated in XLRs or RCAs)