John Martyn: Solid Air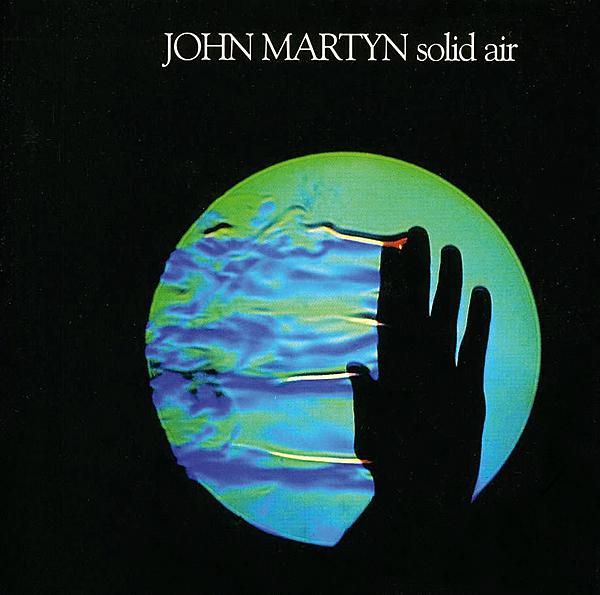 A blend of beauty and violence... Steve Sutherland sets out the claims for this late British folk singer/songwriter's 1973 LP as he hears the album afresh on 180g vinyl
Two men walk into a bar… Ouch! No, not that one. Start again. OK, two men walk into a pub and head straight to the bar. The taller of the two smiles and says to the barmaid, 'We'd like to see the landlord'. She calls her boss over and he looks the pair up and down. They're dishevelled, a bit rough-looking, like they haven't slept or washed in a while, but hey, he's seen worse.
Live And Dangerous
He says 'What can I do for you gentlemen?', at which point the smaller one reaches into his pocket, produces a fistful of £10 notes, and peels out ten on to the bar. 'That's for the damage,' he says.
'What damage?' asks the landlord, flummoxed. 'There is no damage.'
'No,' says the smaller bloke. 'But there f***ing well will be!'
The small guy is John Martyn, the tall one his partner in many crimes, Danny Thompson. It's an apocryphal tale, told many times over down the years to illustrate our hero's dangerous, gentlemanly allure.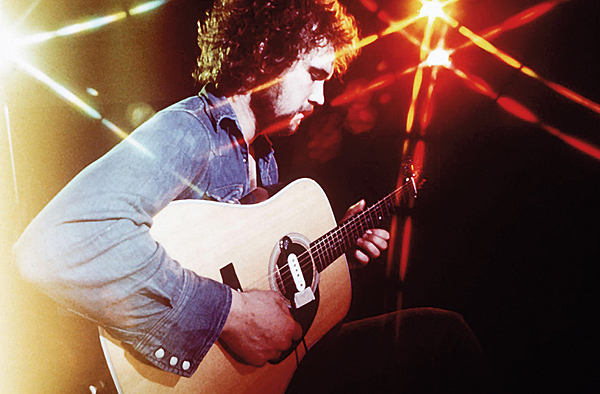 The late 1960s to the mid '70s were a golden age for the British folk scene. Inspired by the way Bob Dylan's backing group, The Band, were mining America's musical heritage, Fairport Convention took to updating our own traditional songs with an evangelical zeal – their guitarist, Richard Thompson was especially adept at warping old chestnuts into something thrilling and new. The Incredible String Band were true alchemists, weaving fantastic psychedelics from an attic store of jumbled instruments from all corners of the globe. The Strawbs were pretty good at it too. Pentangle were marrying folk to jazz, their bassist, the aforementioned Danny Thompson, the bedrock upon which they built their repertoire.
Just over there, Donovan had survived a bad case of the political Dylans and was now grooving on a blissed-out Beatlesque trajectory while Roy Harper stayed angry, railing against the hypocrisies of the status quo with majestically stoned musical muscle. Meanwhile, pretty much lost amongst this field of riches, the shy one withdrawn in the corner, an ex-Cambridge student called Nick Drake was quietly crafting a trio of albums that would outweigh them all when it came to future reputation.
Which brings us to Mr Martyn, the crowning glory of the lot, part prince, part jester. A prodigious talent, Martyn was an innovator, a pioneer and a congenital rule-breaker in more ways than one. He was handsome, with a cheeky grin, an unfair amount of charm, the tousled hair of a child and a voice which could do the lovely slurry things Louis Armstrong's did, only in a far hippier fashion. On top of all that, he could play a guitar like ringing a bell and was bent on experimenting with sounds and techniques just to see where the hell it would take him.
Drunken Farrago
He had it all and he could get away with murder, performing legendary gigs around the UK college circuit with Thompson in tow – shows which could be transcendental or drunken farragos or, upon the most magical evenings, both.
It was as if he was one of those wolfish cartoon characters who has a miniature devil on one shoulder and a tiny angel on the other, the two continually whispering in his ears, battling to boss his actions and emotions. And the great beauty of it was, you never – and he never – knew who was gonna win.
Solid Air, the album we're here to celebrate, found Martyn at the absolute peak of his considerable powers. He arrived here via five earlier LPs, the entrancing trad hippie folk duo London Conversations and The Tumbler, the more expansive Stormbringer and Road To Ruin – both collaborations with his sorely put-upon wife Beverly. There then followed Bless The Weather which hinted at the transformation and treasure yet to come.