Hi-Res Downloads, October 2021

Kansas
Point Of Know Return Live & Beyond (96kHz/24-bit, FLAC)*
www.highresaudio.com
; InsideOutMusic n/a cat. no.
It's arguable whether we need another version of Kansas's most successful album, acclaimed by some as the band's best work, but here – 44 years on, and with the inevitable changes of lineup – we have a live version, recorded during the 2019/20 'Anniversary Tour'. And what we get is the whole album played in sequence, bookended by some extra tracks from the band's extended catalogue. So, one just for the fans, then? Not quite: what this album delivers is some fine musicianship, and – notwithstanding PM's Lab Report [below] indicating upsampling at work to create this 96kHz/24-bit release – an exemplary recording job. Give in to the portentous lyrics and the howling guitars, kick back and enjoy a fine version of 'Dust In The Wind', and the chances are you may well find the whole experience enjoyable, even if you're not nostalgia-tinged. AE
Sound Quality: 90%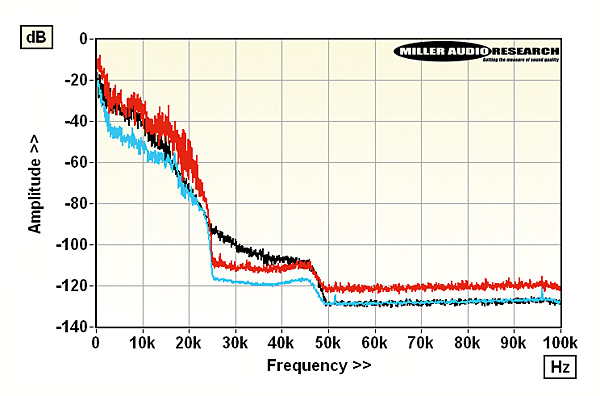 Lab Report
All but two of these tracks (7 and 15) are normalised to –0.68dBFs but the album looks to be a 96kHz upsample of 48kHz live streams. Occasional bursts of aliasing noise [black trace] suggest some upstream limiting – but this is a live gig after all! PM
---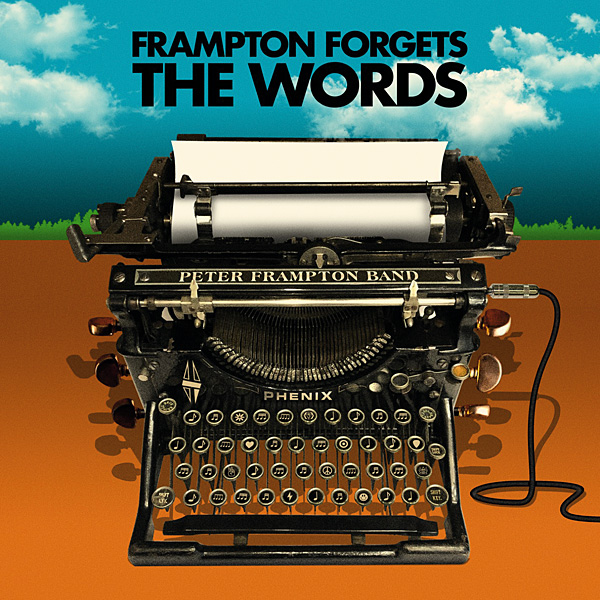 Peter Framption Band
Frampton Forgets The Words (96kHz/24-bit, FLAC)
www.highresaudio.com; Universal Music Group n/a cat. no.
For those of us who grew up with 1995's exuberant Frampton Comes Alive! – yes, talk-box and all – this set is both joyous and somewhat poignant. The title comes from the fact this is an all-instrumental set, following on from 2006's Fingerprints and Frampton's diagnosis with degenerative inclusion body myositis. Determined to keep playing while he still can, the good news is that Frampton, now 71, sounds in fine fettle with his trusty '54 Les Paul in his home city of Nashville, this set reflecting his work with artists from George Harris and John Lennon to Bowie and Stevie Wonder. So yes, it's an album of instrumental covers, but what sets it apart is both the quality of playing from both Frampton and his band, and the superb quality of the recording, which gives every performer space around the lead guitar. It's a gentle set, but one to relish and revisit time and time again. AE
Sound Quality: 85%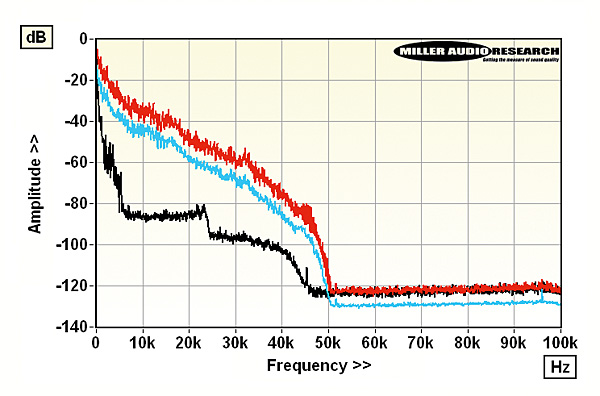 Lab Report
Normalised to –0.1dBFs with the peak-toRMS range of most tracks no more than 9dB, it's arguable the 24-bit 'envelope' might have been better used. Lower 48kHz sample rate (synth) input makes its way into the mix [black trace]. PM
---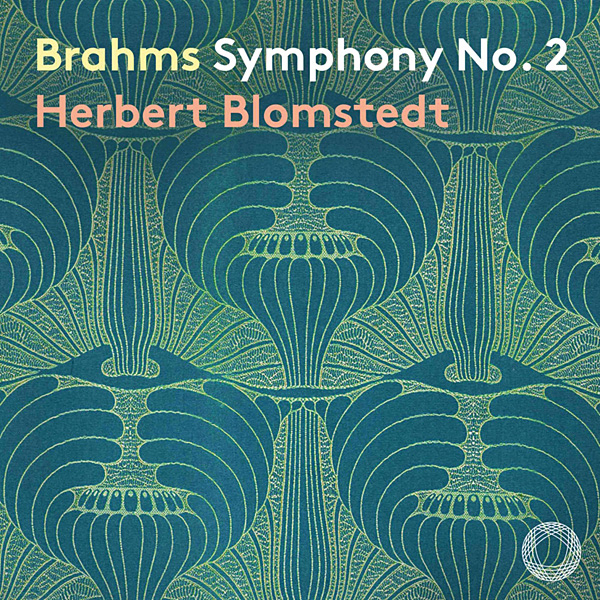 Gewandhausorchester Leipzig/Herbert Blomstedt
Brahms: Symphony No 2; Academic Festival Overture (96kHz/24-bit, FLAC)
www.highresaudio.com; Pentatone PTC5186851
I suggested when this cycle began [HFN Jan' 21] that the veteran conductor would offer considerable contrast over Chailly's revisionist Leipzig cycle, on Decca. And in 2(i), for example – both with repeat – Blomstedt takes 21m 02s vs Chailly's 17m 49s. Not that it feels unduly slow although, overall, I was a little disappointed here – movts. (i) and (ii) anyway. The Overture, however, is really a major achievement. If you want a Symphony No 2 with a monumentality corresponding to No 1, this is it – but for me (and the booklet essayist)it's the contrast which makes the D major so appealing, and I found, for instance, Blomstedt rather putting detail before flow in the Adagio (non troppo). On YouTube there is a very lovely 2009 Leipzig live performance under Masur: do watch it! CB
Sound Quality: 80%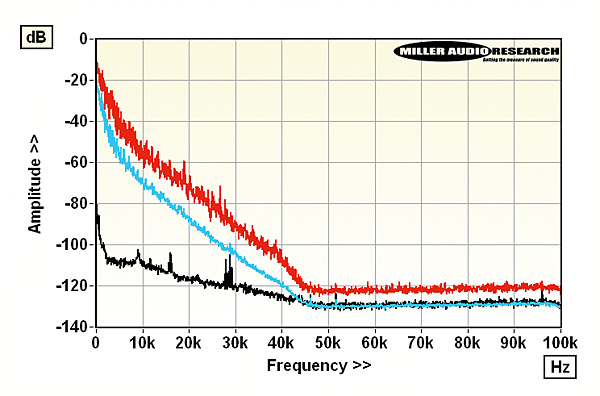 Lab Report
This is a genuine 96kHz recording, albeit with some very low-level spuriae [black trace], offering a good ~21dB peak-to-RMS dynamic range and a ~45kHz bandwidth that's almost fully occupied by the Gewandhausorchester Leipzig. PM
---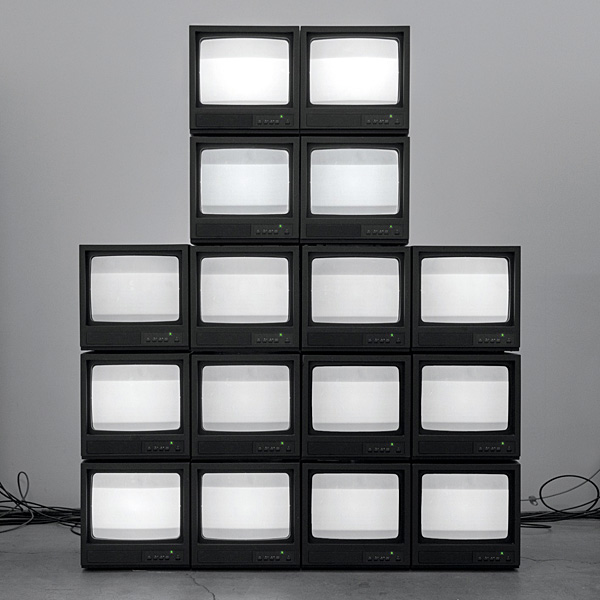 Rise Against
Nowhere Generations (96kHz/24-bit)*
www.highresaudio.com; Loma Vista Recordings n/a cat. no.
Raise a wry smile at a band hailed as punk pioneers having started in the early 2000s – all those nights we spent sweating in late-'70s London basements were clearly for nothing! – but Rise Against is still going strong almost two decades later. The band's ninth album combines charging rock with catchy hooks, angsty vocals and, somewhat alarmingly, really crisp production, even if almost every track conforms to the 'quiet opening then slam' stereotype. The album opens with a scratchy snatch from The Internationale, and then off we go with the themes of the betrayed generation of the album's title. It all gets a bit late-period Robert Plant on the gentler 'Forfeit', and then we're back to 'faders to stun' again. Yes, the middle-aged protestations of youthful anger are a bit contrived, but within the limited dynamic range there's clearly care in the production here. AE
Sound Quality: 80%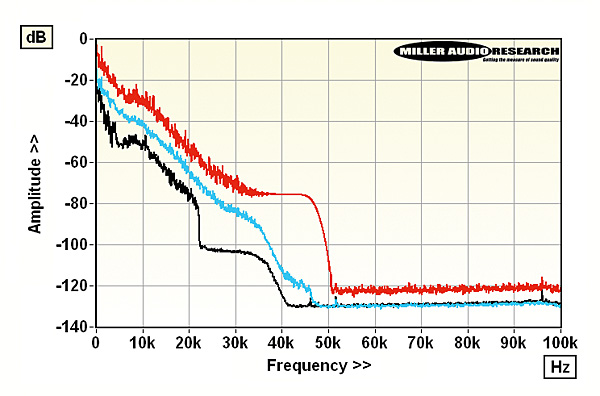 Lab Report
Recorded to within 0.12dB of the endstops and possessing a relatively limited ~7-8dB peak-to-RMS, this 96kHz download shows signs of compression from the vigorous percussion feed. The vocal/guitar trk 6 is at 48kHz [black]. PM
---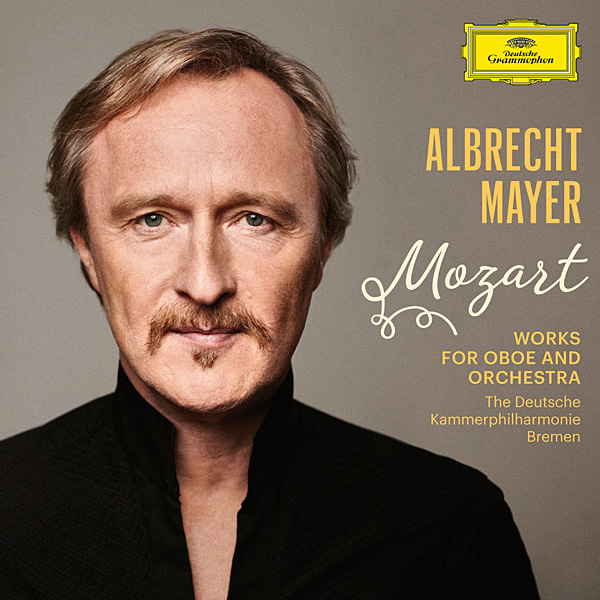 Albrecht Mayer, Deutsche Kammerphilharmonie Bremen
Mozart transcribed (96kHz/24-bit, FLAC)
www.highresaudio.com; DG 483 8232
Apart from the opening track – a completion of the Allegro from an unfinished Oboe Concerto in F – this is a programme of Mozart arrangements, some vocal (eg, Ave verum corpus; Exsultate, jubilate; 'Ch'io mi scordi di te?') where the Berliner Philharmoniker principal oboist also substitutes oboe d'amore and cor anglais. You might try entertaining friends with this miscellany, or they may throw up their hands in horror – Ave verum corpus especially! Really, the main reason I am writing about it is that we have the Concerto for flute harp and orchestra – one of Mozart's dullest works – in a lively alternative rescored for oboe and harpsichord (timbrally, this works). The playing is predictably excellent while the immersive recording puts the listener up on stage amid the players. CB
Sound Quality: 80%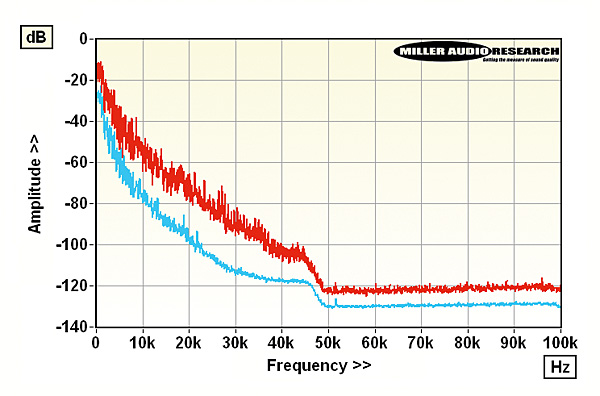 Lab Report
While written for oboe, harpsichord and harp it's the accompanying violins that make best use of the available ~45kHz bandwidth on offer from this genuine 96kHz file. No spuriae are present and the maximum signal limit is –1dBFs. PM