Hi-Res Downloads, November 2021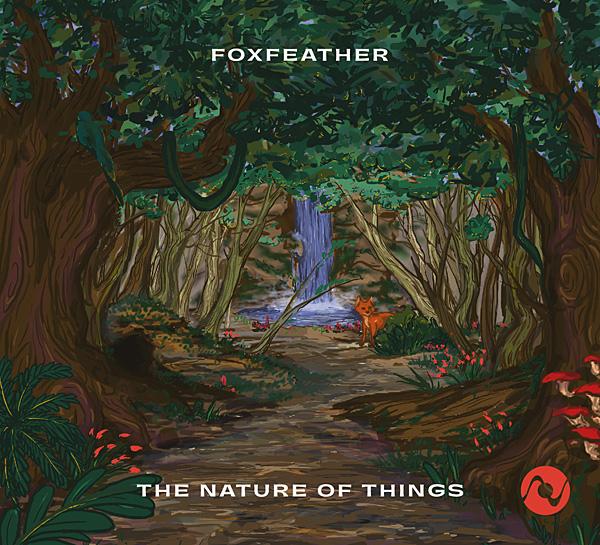 Foxfeather
The Nature Of Things (DSD64; 96-192kHz/24-bit, FLAC)
www.psaudio.com/products
; Octave Records 0007
PS Audio's Octave Records label continues to release good things, in DSD and other formats, and this beautiful album by fellow Coloradans Foxfeather is a prime example of its output. Recorded straight to DSD in the spacious acoustic of Vernon Barn in Longmont, CO., and produced by the band's Eben Grace, The Nature Of Things is special for so many reasons. Not least for the remarkable voice of Carly Ricks Smith, combining both power and bags of light and shade. It stuns right from the opening title track, and then goes on to delight and amaze. The songwriting combines rock, soul and just about everything 'Americana', but this isn't just an album for devotees of the lonesome windswept highway. Instead, it's at turns bluesy, heartfelt and a real toe-tapper. In fact, if this isn't the perfect antidote to sanitised 'audiophile' albums, it's pretty damn close. AE
Sound Quality: 95%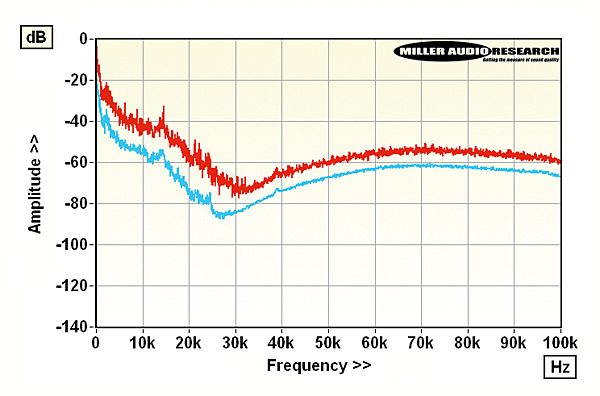 Lab Report
Recorded and mastered in DSD64 using a Sonoma recorder/editor, this download exhibits the expected swell in ultrasonic requantisation noise. Trks 1-5, 8 and 9 peak at 0dBFs and audioband dynamic range is a good 20dB peak-to-RMS. PM
---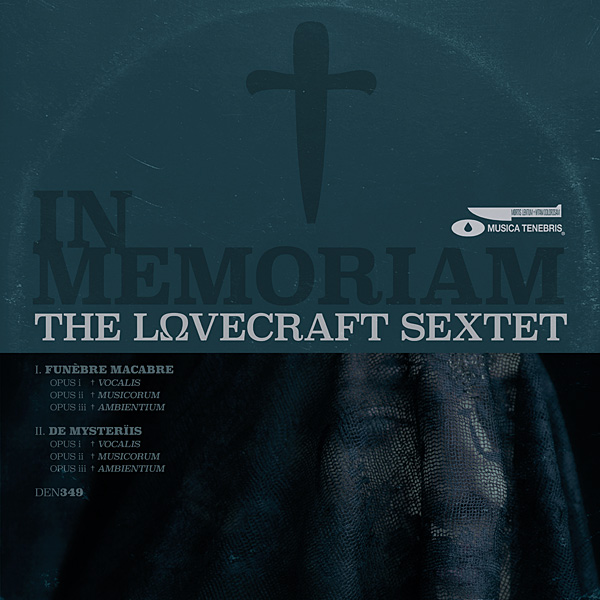 The Lovecraft Sextet
In Memoriam (48kHz/24-bit, WAV)
www.denovali.com; Denovali DEN349
As you might expect from the name of the band, album title and artwork, this set was never going to be a riot of laughs. Here multi-instrumentalist, composer and producer Jason Köhnen, formerly of The Kilimanjaro Darkjazz Ensemble and The Mount Fuji Doomjazz Corp, takes the name of his group from the cult fantasy writer. He tackles themes of death, release and rebirth, taking on the 'funereal aspects of classical, operatic and Gregorian music'. The result is dark, sombre and yet multi-layered, with all the instruments rendered splendidly in their slowly-processing lines – the overall impression really rather moving. Yes, much of it sounds like cinematic funeral music for a fallen hero – one can almost imagine the camera pulling back from the graveside to take in a distant cityscape – but the sound quality is consistently high, even if the spirits aren't. AE
Sound Quality: 90%
Lab Report
Heavily synthesised music often contains low sample rate content within a higher sample-rate mix. So it is here with some native 32kHz effects [black] buried into the 48kHz master. This doesn't make it a 'fake' file – In Memoriam is a good 'un. PM
---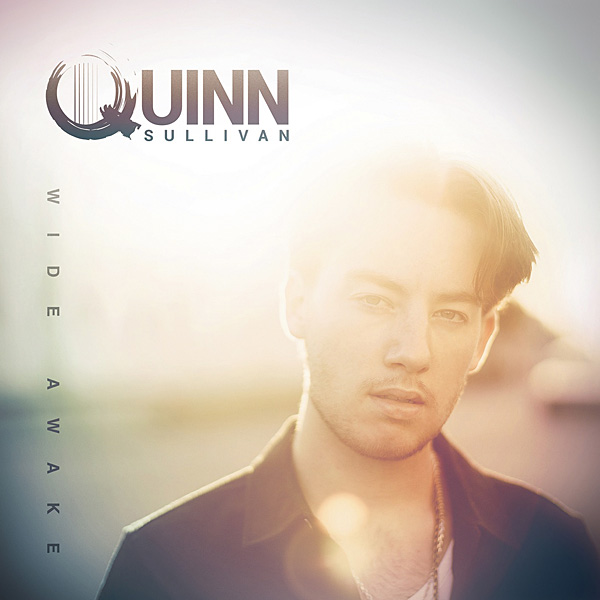 Quinn Sullivan
Wide Awake (96kHz/24-bit, FLAC; MQA)*
www.highresaudio.com; Provogue Records n/a cat. no.
Some performers can only be described as 'precocious', and that's definitely the case with vocalist and blues guitarist Quinn Sullivan – at least in the best possible sense. Y'see, having started playing at the age of three, with Buddy Guy among his mentors from when he was just seven, he now reaches his fourth album at the age of just 22. So who said all bluesmen had to be grizzled and world-weary to sing of the troubles they've seen? Yes, Sullivan has succumbed to the odd spot of distracting vocal processing on this set, but above all it's a matter of what he does best: fine songwriting anchored by howling guitar solos and all underpinned by a sympathetic band. It's at turns catchy and involving, and treated to a fine production job in which all the performances are clear – this is far from a solo effort with backing, and is all the better for it. AE
Sound Quality: 85%
Lab Report
Offered as a 96kHz/24-bit download, in practice trks 3, 5 and 12 [black] will light the 88.2kHz LED on your DAC. The remaining tracks are rendered at 96kHz although these analogue recordings look to be low-pass filtered at ~28kHz. PM
---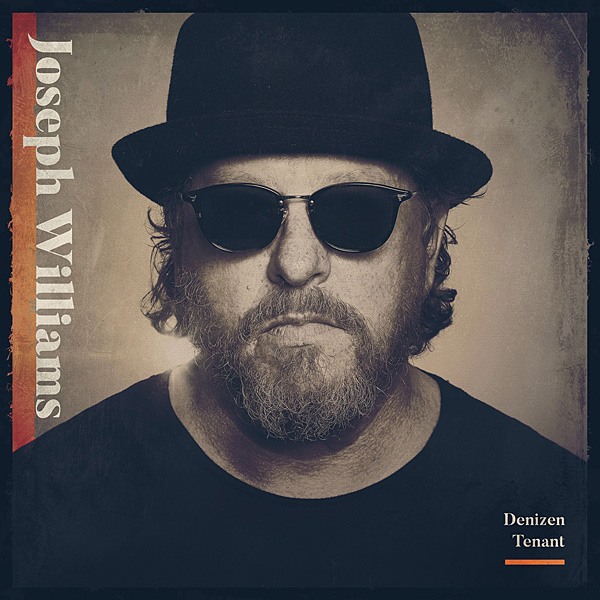 Joseph Williams
Denizen Tenant (96kHz/24-bit; MQA)*
www.highresaudio.com; The Players Club TPC76322
When it comes to back-story, Joseph Williams has it a-plenty. The vocalist with yacht-rock supergroup Toto, he's also the son of legendary film composer John Williams, and the voice of the adult Simba in The Lion King – yes, he sang on 'Hakuna Mutata' and 'Can You Feel The Love Tonight'! On this solo album he's joined by Toto bandmates David Paich and Steve Lukather, and there are guest-slots for a handful of band alumni. The overall effect is of a slickly produced AOR, backing Williams's pleasantly inoffensive voice with big, lush scoring and fine harmonies. Strangely, the album only really takes off on a couple of cover versions: a straight down the line, string-draped take on 'Don't Give Up', with the singer's daughter Hannah Ruick taking the Kate Bush part to his Peter Gabriel, and a similarly literal version of The Beatles' 'If I Fell'. AE
Sound Quality: 80%
Lab Report
This album is normalised to a peak of –0.1dBFs but dynamic range is sadly limited. Tracks 4 and 12 look to be upsampled from 44.1kHz [black] and 5, 9 and 10 from 48kHz while the remainder host no useful information >30kHz. PM
---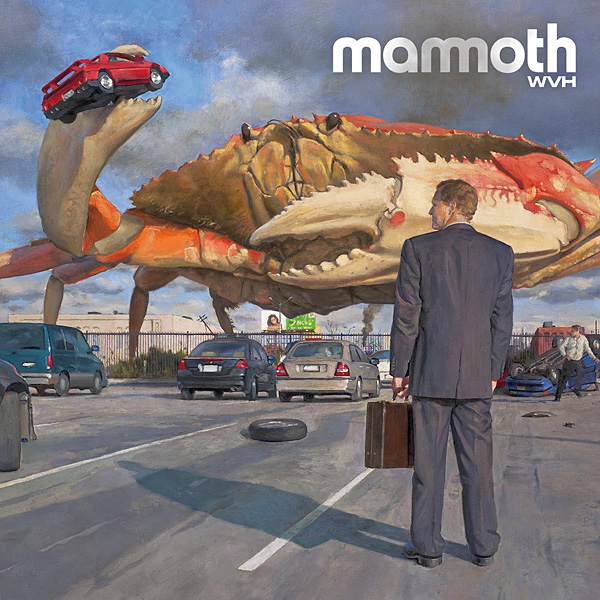 Mammoth WVH
Mammoth WVH (96kHz/24-bit, FLAC)
www.highresaudio.com; EX1 Records n/a cat. no.
Frankly, this is an unadulterated 'take no prisoners' mix, as you might expect from the first solo outing by Wolfgang Van Halen – the 'WVH' of the title, and the son of guitar legend Eddie van Halen. Having played bass in Dad's band for 14 years, it's hardly surprising that this is a big, thundering set with metal overtones, and truly 'mammoth' in every way. Van Halen Jr has taken the 'Mammoth' bit of the name as tribute to his father's first band, and delivered an album that succeeds in delivering the full-on driving rock onslaught, but does little to further the genre with any originality. Indeed, it all sounds a bit similar: slamming instruments, vocal harmonies, big choruses and the occasional quiet passage seemingly only there to highlight everything crashing back in again. OK, so it's not exactly what you'd call crab, but it is something of a disappointment. AE
Sound Quality: 75%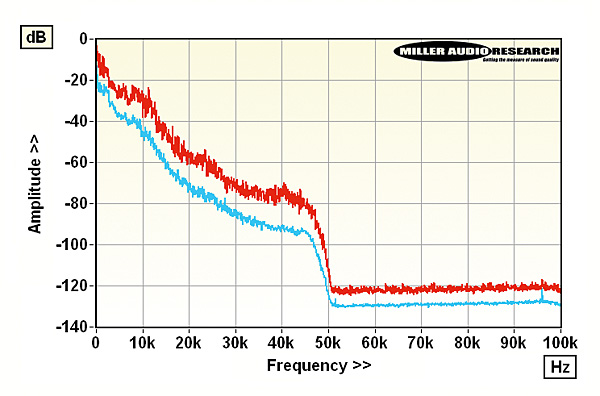 Lab Report
This album is crushingly loud! All tracks are normalised to –0.3dBFs and the RMS level does not fall below –8dBFs. Still, the full ~48kHz bandwidth offered by 96kHz sampling is occupied by drums, guitars, synth, and not a little distortion. PM