Gong: Camembert Electrique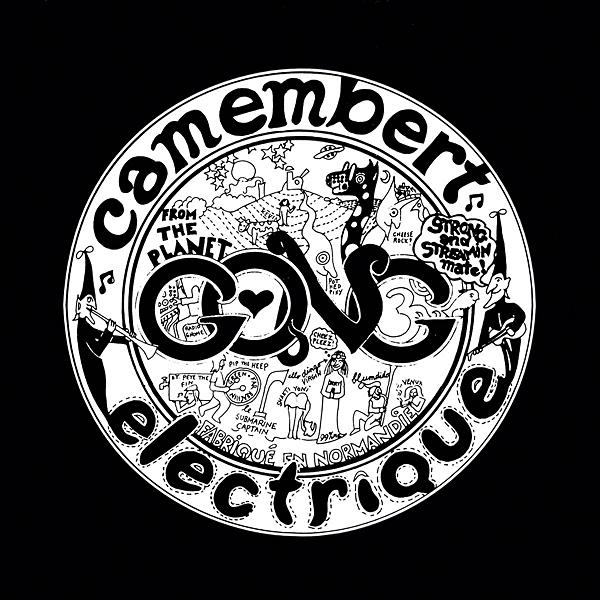 Steve Sutherland savours the thrillingly nutty flavours of this ripe 11-track offering from the multimonikered Aussie musician, as the album is reissued on 180g vinyl
Back in the 1950s, that perpetual scamp and eminent philosopher Bertrand Russell (then well into his 80s) created an analogy to deal with the concept of faith in the existence of God. He said that if he were to assert, without offering any evidence whatsoever, that a teapot – too small to be seen by telescopes – orbits the Sun somewhere in space between the Earth and Mars, he could not expect anyone to believe him solely because it could not be proven wrong. 'I think,' he concluded, 'the Christian God just as unlikely'.
Talkin' Tolkien
In other words, just because you can't prove something doesn't exist doesn't give the assertion that it does any credibility (or something like that). Anyway, cat duly tossed amongst the pigeons, this was argued out endlessly by academics with the usual impossibility of any agreeable conclusion being reached.
Tip-top fun, of course, not the least because a splendidly free-spirited gentleman by the name of Daevid Allen was loosely – very loosely – inspired to create a trilogy of LPs around the concept. These albums were called Flying Teapot, Angel's Egg and You, known to freaks the length and breadth of the universe as The Radio Gnome Invisible Trilogy.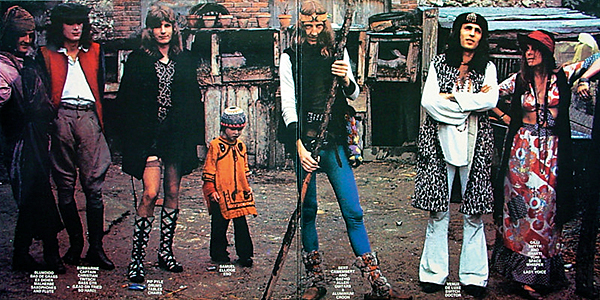 But before you get too excited, I should explain that none of these estimably and astonishingly weird albums are the reason we're here right now. The platter we're about to savour is called Camembert Electrique which was once wonderfully, and extremely accurately, described as The Hobbit to the Lord Of The Rings trilogy. Before we get into that, though, a little background's called for. The aforementioned Daevid Allen wasn't born that way. He was born in Melbourne, Australia in 1938 and named Christopher David Allen, which appears to be about the first and last normal thing that ever happened to him.
By the time he becomes of interest to us he has beatnicked his way around Europe, busking and the like, has been in several crazy bands that can't, or won't, make up their minds whether they want to play jazz, rock, folk or psychedelia, and has wound up in Canterbury, Kent. There he has been instrumental (along with such like-bonkers-minds as Kevin Ayers and Robert Wyatt) in the formation of Soft Machine.
Which was all well and good except when the band went on tour in Europe, Allen was refused re-entry into the UK because he'd previously outstayed his visa. Marooned in Paris he did what any enterprising global traveller would do. He briefly changed his name to Divided Allen and hooked up with a marvellous young lady called Gillian Smyth, who'd similarly relocated from Britain and was currently doing some educational stuff at the Sorbonne. The pair then threw themselves into the Paris Student riots, handing out teddy bears to the truncheon-wielding cops.
Finding themselves on some sort of wanted list, they duly scarpered to Deia in Majorca, where they chilled out and made plans, sneaking back to Gay Paree in 1969 at the behest of film director Jerome Laperrousaz, who was making a movie about motorcycle racing and fancied they might provide the soundtrack. That scheme fizzled out, but no matter as a splendid entrepreneur named Jean Karakos was busy setting up a label to record a bunch of free-jazzers, mostly Americans, who couldn't get their music released back home.
Another Alias
The label was BYG Actuel and, although short-lived, was the first home to Gong, the band (if you could call it that) which Allen and Smyth assembled to create Magick Brother, a pastoral psychedelic thing that emerged in March 1970. Which brings us to Camembert Electrique, but not before we introduce you to Didier Malherbe, a saxophonist amongst other things, who had met Allen and Smyth in Deia and now assumed the moniker Bloomdido Bad De Grasse – the first bit after 'Bloomdido', a stunning track by sax legend Charlie Parker.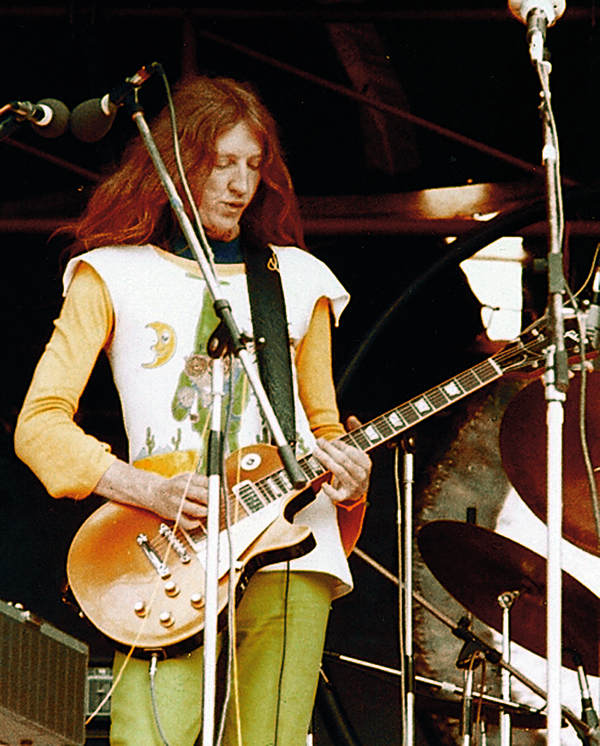 Also on board were drummer Pip Pyle, an Englishman who soon jumped ship to launch Hatfield And The North, and bassist Christian Tritsch, aka Submarine Captain. The jolly japes were rounded off by Bert Camembert (Allen's new, again brief, alias) and Shakti Yoni, the 'Space Whisperer', actually our Gillian who excelled in providing, well, yup, space whispers.
Crazy Cavalcade
This was the happy crew that rocked up to a posh 1740 gaff called the Chateau d'Herouville, a structure so imposing it had been painted by Van Gogh. In 1969, it had been fitted out as a recording studio. The Grateful Dead stayed there, Elton John used it for his album Honky Chateau and the wondrous Chris Bell recorded many of the tracks there that would posthumously be released on I Am The Cosmos.
Gong stayed for ten blessed weeks and blissed-out days, creating and curating their Camembert Electrique. Buckle up, here's how it goes/went: 'Radio Gnome', 26 seconds of voice modulation; 'You Can't Kill Me', cosmic heaviness, beginning with 'You can kill my father/You can kill my son/You can kill my children/With a gun, etc, etc'.
'I've Bin Stone Before/Mr Long Shanks/ O Mother' is a suite that starts churchy, kind of like Kevin Ayers was in Pink Floyd, then goes Sun Ra free jazzy, then all Bonzo Doggy. 'I Am Your Fantasy' is Gilli Smyth's domain, serene and spooky – 'Now is tomorrow afternoon,' and suchlike. Then follows 'Dynamite/I Am Your Animal', which was presumably designed solely with the intention of driving you crazy, while the track 'Wet Cheese Delirium' wobbles about hilariously for 29 seconds.
On to Side 2: 'Squeezing Sponges Over Policemen's Heads' is 13 seconds of more Zappaesque lunacy before the Hawkwindy 'Fohat Digs Holes In Space'. 'And You Tried So Hard' is almost normal – almost – and pretty terrific, while 'Tropical Fish/Selene' is lovely too, a bit like Syd Barrett fronting Gentle Giant. 'Gnome The Second' bows us out where we started – weird voices, merry chaos, much silliness.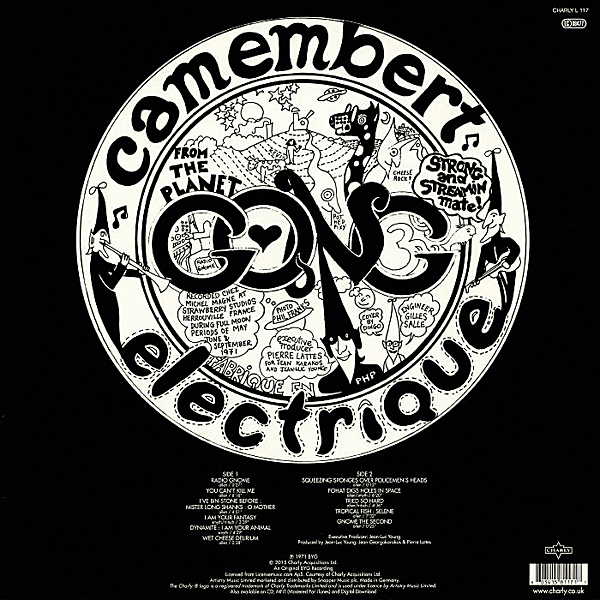 This whole cavalcade of inspired nonsense first saw the light of day on BYG Actuel in October 1971. However, pretty much nobody got to hear it in the UK until 1974 when Richard Branson's fledgling Virgin label, enthused by the mega-success of their first ever release, Mike Oldfield's Tubular Bells, decided Britfreaks were ready for a whack more of the ol' out-there stuff and embarked on a campaign to get us to sample alien sounds by releasing a series of LPs at impossible-to-resist low prices. Camembert, which was the label's 16th release, came at the princely sum of 59p! It was cheap but it was a treasure, the cover alone worth the dosh, a weird cartoon à la The Furry Freak Brothers to endlessly study in an altered state. The LP also boasted a run-off groove that didn't run off, so the music just continued in perpetuity, just to, y'know, freak you out.
You may think this all sounds ridiculously hippy-dippyish and, truth be told, you'd be right. But against all sane and reasonable odds, it sounds as fabulously and thrillingly nutty today as it did all those aeons ago.
Re-Release Verdict
As we've noted, the LP first came out as a 1971 BYG Actuel release in France [529.353] and then taken up by Virgin three years later [VC 502]. The original artwork was by Allen himself, while production was at the Strawberry Studios in Normandy. The 180g reissue reviewed here is from Charley Records [CHARLY L 117] and it comes in a replica of the original gatefold cover with four 12in inserts including new liner notes, credits, lyrics and a Charly Records advertising sheet. HFN