Getz and Gilberto: Getz/Gilberto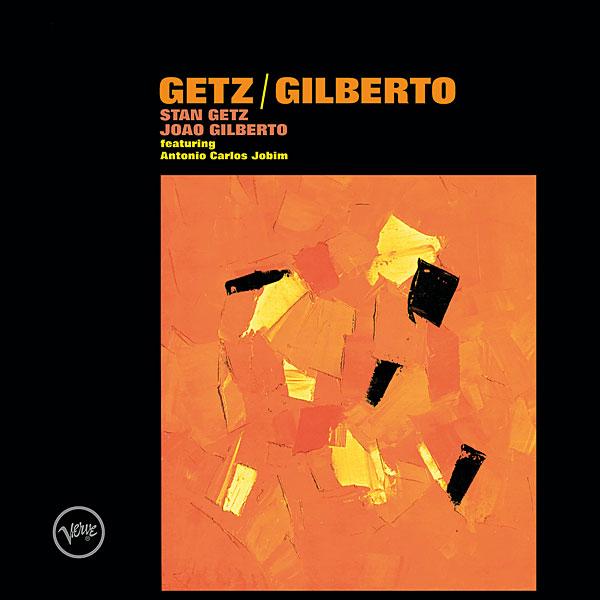 Stan botches his store raid and is briefly locked away. Steve Sutherland listens to the Bossa Nova sax maestro as this 1964 Verve album is reissued on 180g vinyl
Stan Getz may have been good at many things in 1954 but robbery sure wasn't one of them. Strung out on smack and desperate for a fix, the hot young jazz saxophonist found himself eight days into a tour, standing outside a drugstore in Seattle.
He took a deep breath and burst right in, shouting that he had a gun, and demanded they hand over all the narcotics the staff could lay their hands on. Mary Brewster, the lady behind the counter, looked Stan up and down. Then she laughed and turned to another customer. 'Does he look like he got a gun?' The customer gave Stan the once over. 'Lady,' he said, 'He ain't got no gun.'
Six Months Inside
Stan freaked out and fled back to his hotel which just happened to be located right across the street. Mary and the other customers watched him go, clocked where he was staying and called the cops. Stan, back in his room, filled with remorse and muddled in the head, picked up the phone and rang the store.
When Mary picked up, he said: 'I'm sorry for the crazy thing I did. I've never done anything like that before in my life. I'm not a stick-up man. I'm from a good family. I'm going to commit myself on Wednesday'. Mary said, 'Why don't you commit yourself today?'. Stan replied, 'I can't. If I don't get drugs, I'll kill'.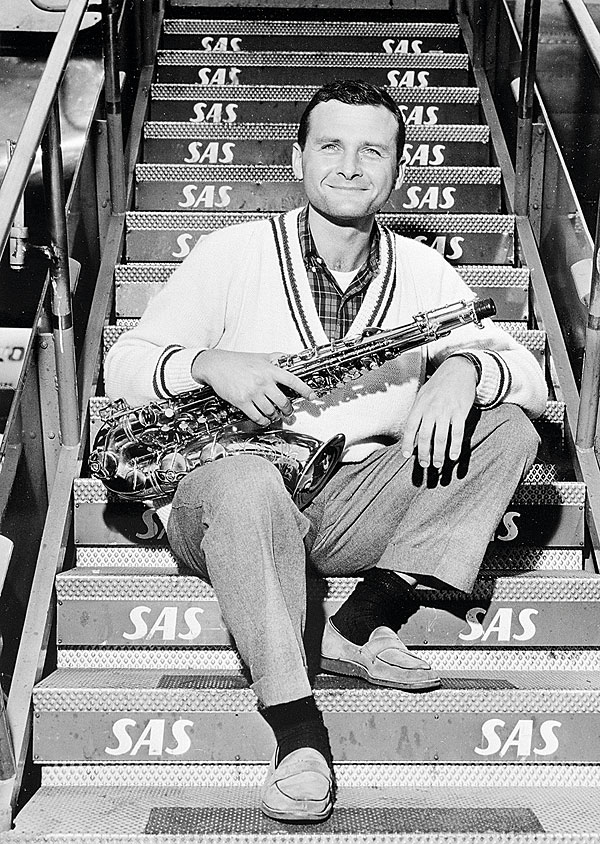 A cop arrives at the store and gets on the phone pretending to be a doctor. He asks if he can help, Stan starts blurting out his life story and crying. The 'doctor' says he's coming right over to help. Locked in his room, Stan tries to kill himself by swallowing 60 grains of barbiturates. The police bash in his door and run him in for booking. The barbs kick in, Stan collapses.
An emergency tracheotomy is carried out to save his life. He comes round from his coma three days later, lying on a hospital bed at the Harbor Haven County Hospital, with a breathing tube in his throat. This is not a great thing for a saxophone player – or anyone else for that matter.
Getz is eventually sentenced to six months in jail, and three years probation. In his summing-up, the judge tells him: 'You have talent, family and come from a good background, but despite an income of a thousand dollars a week, you are not only broke, but your family is living under deplorable conditions. They are sleeping on the floor while you travel in luxury spending money on yourself. You're a poor excuse for a man.
'If you can't behave yourself, someone else is going to have to look after you… It's time that you grew up'.
Getz is admitted to the jail ward at the LA General Hospital, where his detox begins. At the very moment he's being processed to the prison ward, his similarly addicted wife Beverly is downstairs, giving birth to their daughter, also called Beverly.
Bossa Cool Jazz
Stanley Gayetski was born on the 2nd of February 1927 in Philadelphia. At the age of 13, his father bought him a sax and three years later he was so good that he joined, under-age, Jack Teagarden's band. Stints with legendary outfits led by Stan Kenton, Jimmy Dorsey and Benny Goodman rapidly followed, then a gig as a soloist with Woody Herman. Such was his reputation that he soon went his own way, leading bands that featured such luminaries as Oscar Peterson, Dizzy Gillespie and Max Roach. After his bust, he fled for a while to Scandinavia, divorced his wife and remarried.
Returning to the USA, he became the guv'nor of what became known as 'Cool Jazz' and that became even cooler when, in 1962, he teamed up with guitarist Charlie Byrd and recorded Jazz Samba, an album that sold a million copies and is widely credited with introducing the Bossa Nova to the States.
Getz had gotten the idea when a neighbour, Don Payne, bassist with Tony Bennett's band had just returned from a Brazilian tour and brought back with him a bunch of Bossa Nova recordings, the very best of which featured a guitarist and crooner called João Gilberto and his pianist pal Antonio Carlos Jobim.
On the 21st of November 1962, these two performed alongside Sergio Mendes at the first North American concert of Bossa Nova – the New Brazilian Jazz as it was advertised – at Carnegie Hall and, hot on the heels of his Samba success, Getz attended and duly instigated the Getz/Gilberto project, the wonderful collaboration we're here to celebrate.
The recording took place on the 18th of March 1963 at New York's A&R Studios and took a mere 24 hours. Engineered by Phil Ramone [HFN Aug '20] and produced by Creed Taylor, Getz/Gilberto may sound like calmness incarnate but the session was, amazingly, anything but. Gilberto liked to play quiet and delicate, Getz a little more aggressively. They often disagreed on tempo and which was the best take, and at one point Gilberto, who did not speak English, said to Jobim: 'Tell this gringo he is an idiot'. Jobim then turned to Getz and said: 'Stan, João is saying that his dream always was to record with you'.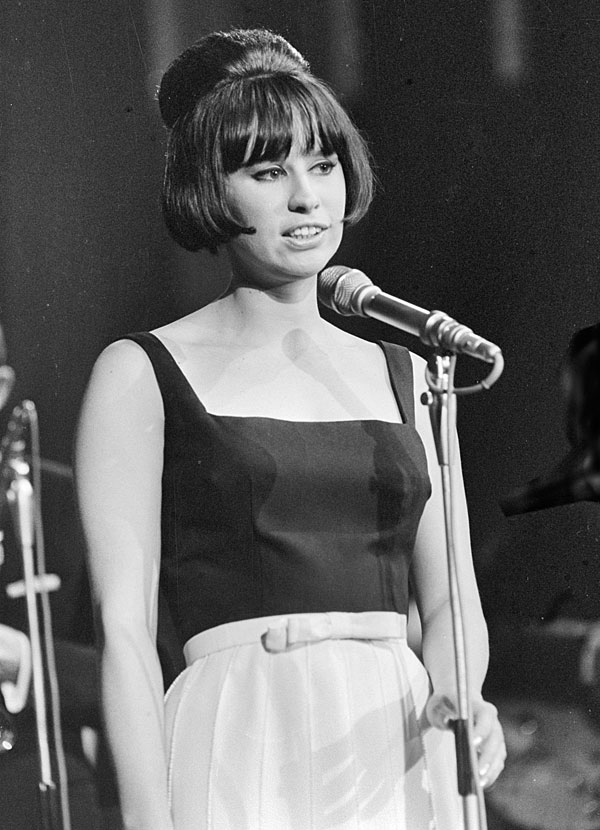 One fortuitous result of the language barrier was that the assembly was nervous that the album would suffer without at least some of the vocals being sung in English. Gilberto's wife, Astrud, was hanging out at the session and was persuaded to join her husband singing a classy little number called 'The Girl From Ipanema'. Astrud was no vocalist in the traditional sense of the word – she didn't belt the words out, she almost spoke them – yet once the track became an international hit single, the sheer charm and naivety of her delivery became the stylistic template for any aspiring female beatnik singer worth her cappuccino.
Sun Soaked
Her husband's vocals are also lovely, lazy yet precise, and the third 'voice' is dazzling too, Getz's sax adeptly continuing the musical conversation, never strident, always laid-back like he was sipping a pina colada at some sun-soaked, tropical bar.
Magnificent from start to finish, the majority of the tracks are Jobim creations, all poised, played with seemingly effortless grace and oozing dreamy romanticism. The album came wrapped in an appropriately abstract expressionist cover created by Puerto Rican artist Olga Albizu and, on its Verve release in March '64, it won the Grammy awards for Best Album, Best Jazz Instrumental Album and Best Engineered Recording, while 'The Girl From Ipanema' was awarded Record Of The Year.
Rarely has any album satisfied so fully both artistically and commercially. And today – even for those of us who are not deeply versed in the deep mysteries of jazz – it sits alongside Miles Davis's Kind Of Blue, Dave Brubeck's Take Five and John Coltrane's Giant Steps as key essentials in our vinyl collections.
Post Getz/Gilberto, there were other collaborations and some prominent concerts but none could match the LP's one-off chemistry. João and Astrud divorced in the mid '60s; João died broke in 2019; Astrud's still going strong, aged 80, an ardent campaigner for animal rights.
Getz continued to struggle on and off with heroin and the law – he was arrested for illegally possessing a firearm in the 1980s. Liver cancer carried him off in 1991. After cremation his ashes were poured from his saxophone case six miles off the coast of Marina Del Rey.
Re-Release Verdict
This is the album which kicked off Astrud Gilberto's singing career, with the hit opener 'The Girl From Ipanema' – but she doesn't get front cover credit for this March '64 release on the prestigious Verve Label [V6-8545]. Six tracks were written by pianist Antonio Carlos Jobim while Milton Banana was drummer. If you're lucky you can catch the heavy black vinyl reissue of the album [5355156], at £3.00 below the regular list price of £15.99 by visiting the online Rough Trade site. HFN